Entertainment
Jodi Lyn O'Keefe Wanted To Get Married To Boyfriend But That Could Not Happen; What Was The Reason?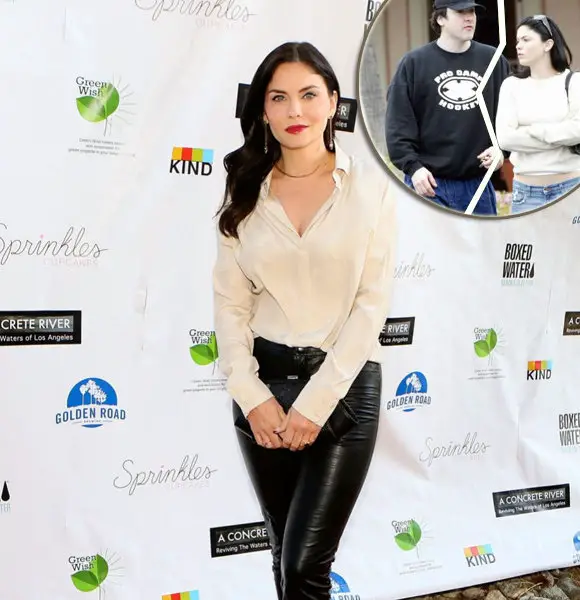 American actress Jodi Lyn O'Keefe is a beautiful and talented person, and she has also achieved a fair amount of success in her career.
But did you know that she was once in a relationship with her former boyfriend, who she wanted to turn into her husband but was not able to do so?
Today, we take a peek at their relationship and get hold of the reason behind the relationship's demise.
Jodi Lyn O'Keefe's Ex-Boyfriend
Jodi Lyn O'Keefe was in a long-run relationship with her former boyfriend, John Cusack. The two began dating back in 2003, and Jodi was all set to get married to John.
But as you might know, now they are not together, and in fact, the two broke up back in 2009, burning Jodi's marriage plans to the ground.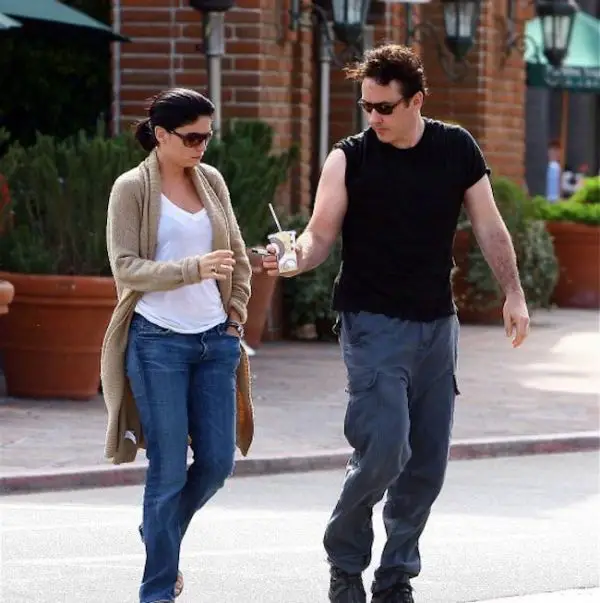 Jodi Lyn O'Keefe and Former Boyfriend John share coffee at the Malibu Beach (source: liverampup.com)
Jodi had all planned up: marriage, children, and sharing her entire life with John, but what led Jodi to face the ultimate disappointment in her life? It was the difference in opinions and life choices that set the courses for their relationship.
More on celebrity parents: Amanda Brugel Shares Tips on Parenting- Get to Know Her Children
An insider said,
"She desperately wanted to spend the rest of her life with John,"
"But he's never felt the need to get married. She hoped for years he'd change his mind, but she's done wasting her energy
It was seen that Jodi tried to convince John in this regard while the two were in the relationship. Jodi even tried out a vacation in Miami to make their bond even stronger, but as the couple's opinions clashed and John did not want to take this relationship to the next level, Jodi called it quits with him.
After all, both the former girlfriend and boyfriend deserve a relationship where they can be their happiest.
And we do wish the best for both partners.
You might like: Openly Gay Actor Nicco Annan Talks about His Portrayal In P-Valley
However, If we talk about Jodi's previous relationships, she was linked with various famous faces like Jaime Gomez (1998), Don Johnson (1997), and Al Santos (1995).
Talking about recently, in 2020, the star was spotted with potential boyfriend Douglas Little shopping at Farmer's Market hand in hand in Studio City.
Are the two dating? Let's wait for the stars to break the news!
Now, let's get into Jodi's career and professional life.
Jodi Lyn's Net Worth
Apart from her personal life, if we jump into the topic of her professional life, the star has earned her fair share of success in the entertainment industry.
Her most famous roles came in "Prison Break" as Gretchen Morgan and in the "Vampire Diaries" as Josette "Jo" Laughlin, and all those projects were very successful.
Adding on, she has other ventures which add up to her net worth. For example, if we were to name some, she owns the clothing line "Queen George Clothing."
Furthermore, she also has jewelry designing work adding to her amazing net worth.
Accumulating all her ventures' earnings and her amazing career in acting, they surely have contributed to her incredible net worth, which is yet to reach public knowledge.
Stay with us for more updates regarding the star's romantic and professional life.