Entertainment
Amanda Brugel Shares Tips on Parenting- Get to Know Her Children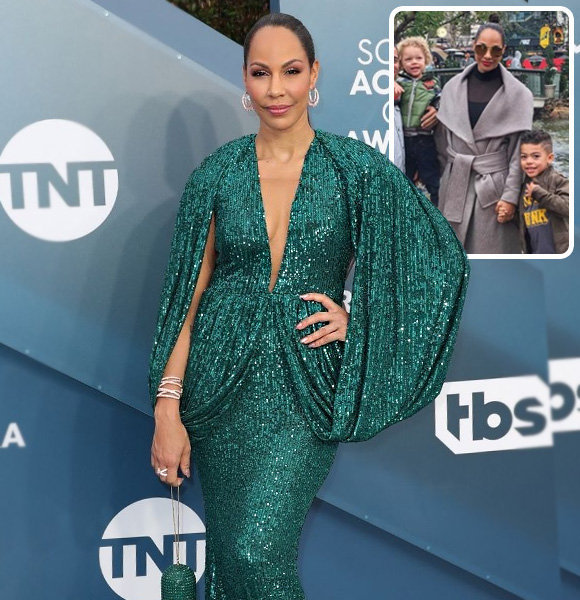 Amanda Brugel has shown her versatile abilities in mainstream movies, indie films, and television. 
You can barely tell, but the award-winning actress is actually a mother of two in real life! And adding another role to her list, comes her role as an amazing mother to her precious children. 
Meet Amanda Brugel's Children
Amanda Brugel has two children, Jude Mason Lewis and Phoenix Lewis. Being a mom is a tiring job in itself, but adding on the hectic work schedule of an actor sounds like the recipe for chaos. 
However, Amanda's parenting style is different. She listens to her children's needs and interests and acts on them accordingly. 
Playtime and productive time go hand in hand in her family, and she has found the perfect balance.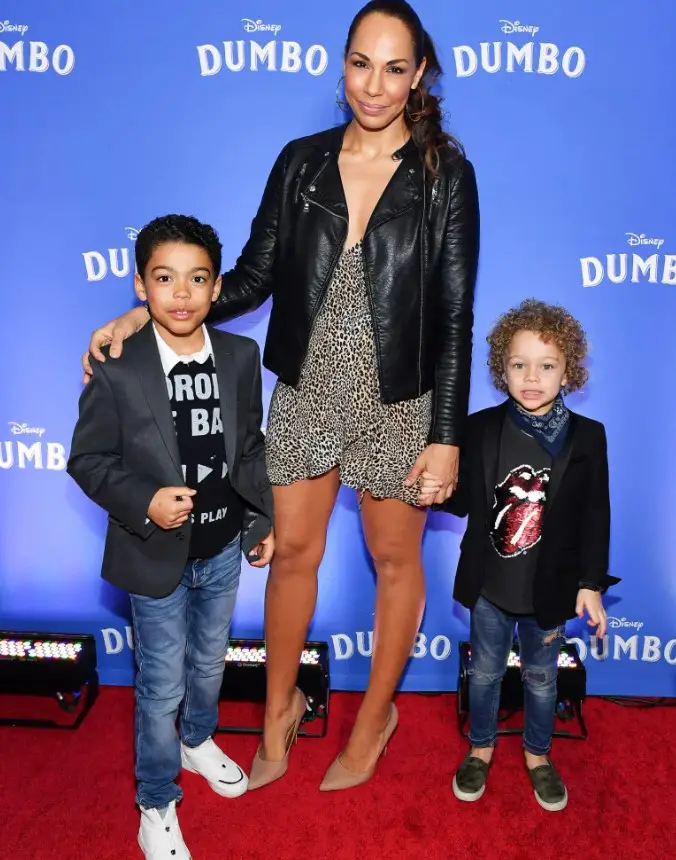 Amanda Brugel and Her Children (Source: US Weekly)
Also check out: Genevieve Nnaji Is Waiting for Her Soulmate!
The boys are growing up fast and are developing their individual interests and personalities.
Her oldest son is a sports fan and loves soccer, whereas her younger one is more on the artistic side and loves dancing and surfing. 
Amanda has successfully found a common tie between their vastly different hobbies. The secret is to give each one of them their individual time and attention. She shared with US Weekly,
I try to give them similar attention and different times. So if he plays soccer until 6PM, then after we'll have a dance party and a different art project. I try to get super creative with what we do dance and soccer-wise.
This way, both the kids are happy, and by the end of the day, they've all had some great quality family time with each other. As a result, Amanda and her children are super close to each other.
However, they understand the nature of their momma's work too. You might think that goodbyes for work must be difficult for the kids, but it's the opposite.
Brugel revealed that her kids help her get ready when she's heading out of the house. She shared.
My youngest will tell me, 'Oh, that doesn't match that,' or, 'Are you wearing that out?'" "It's hilarious. They'll throw my extensions over their heads and play around with my clothes while I'm getting ready. It's so cute!
Again, this could not have been possible without great parenting approaches from Amanda. As a result, the boys are growing up to be fine men. 
But another reason why they're not bothered by their mom leaving for work is that they have another good friend in the house.
Amanda's boyfriend, actor, and filmmaker Aidan Shipley also has a great relationship with the kids. So things are pretty serious between the two love birds. 
"I still have children to raise and a life to lead from abroad. This man has jumped in, alongside my mother, to lift and challenge and chase and bedtime story and feed and nurture in my absence," she shared on Instagram, giving credit to Aidan where it's due.
Aidan is great with the kids, and he looks perfect by Amanda's side. They've been together for over three years, and things are going pretty well. 
Is there a wedding in the picture for them? We don't know yet, but we're surely looking forward to it. 
Read more on: Jordan Alexander's Classic Tale of Modern Romance
Amanda was previously married to her spouse Marcel Lewis. She shares the kids with him, but they have gone separate ways now.
Nonetheless, a newfound love has taken over her life. 
"You bring laughter and light to everyone you meet. You are so loved," the actress wrote for her boyfriend's birthday post on Instagram. 
Likewise, Aidan reciprocated the energy as he wrote, "Thank you for the best two years of my life. To many more. Happy anniversary my love," for their 2nd anniversary.
The couple must await many more celebrations to come along their way in future years. And Amanda Brugel surely has a blessed life surrounded by her lovely children and partner, alongside a wonderful career in cinema.