Entertainment
Survivor's Joe Anglim Is Married To Sierra Thomas | Relationship Details
American reality star Joe Anglim is best known for his appearances on...did not win the ultimate title...tied the knot to fellow...wedding held at...bride looked ravishingly beautiful in...had first met on...after three years, their friendship developed and they started...As for the big proposal...popped the big question...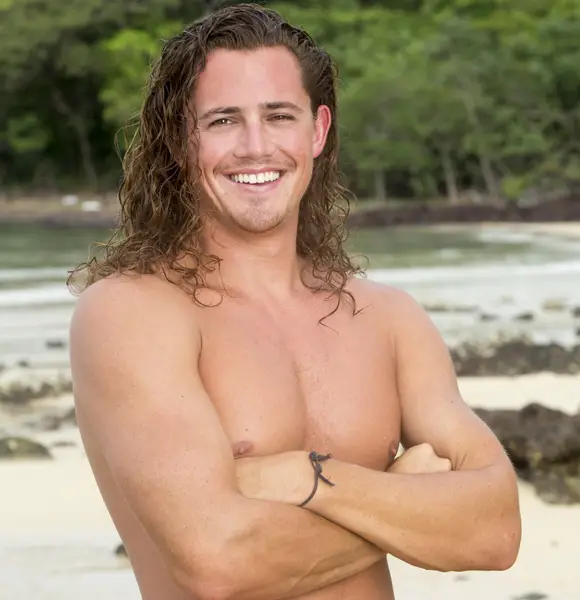 American reality star Joe Anglim is best known for his appearances on CBS reality TV shows like Survivor: Worlds Apart and Survivor: Cambodia.
In the show that featured competitors challenging each other in fierce competitions and unique tasks, Joe did not win the ultimate title and the prize of one million dollars. But, he sure won the hearts of many and gained celebrity status for himself.
Most recently, the reality star has been on headlines because of some recent development in his love life. Read on to find out more.
Survivor's Joe Anglim Is Married To Sierra Thomas/ Relationship Details
Joe Anglim is a married man. He tied the knot to fellow Survivor contestant Sierra Thomas on 25th November 2019. 
Their wedding held at The Hideaway on Angel in Utah was a dreamy affair. The bride looked ravishingly beautiful in a stunning wedding dress from Naama & Anat Haute Couture. Whereas, the groom rocked the look with DC Tuxedos and ModernTie accessories.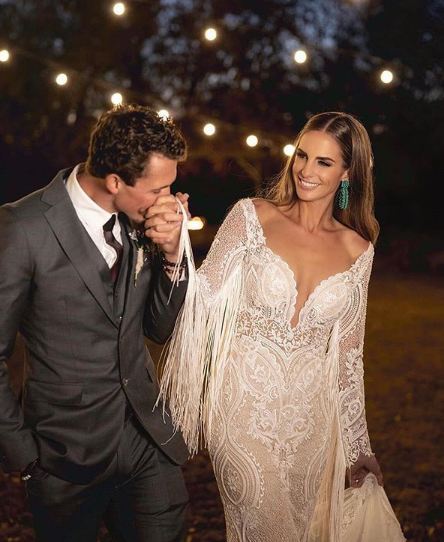 Joe Anglim with his wife, Sierra Thomas on their wedding day in November 2019 (Sierra Thomas' Instagram)
Joe and Sierra had first met on Survivor: Worlds Apart, the 30th season of the reality show Survivor in 2014. During their time on the show, Sierra had voted off Joe. But, they remained good friends after their time at the show.
It was only after three years that their friendship developed into a dating relationship. In 2017, the couple announced their relationship, and a year later, Joe shifted to Utah to be with his beautiful girlfriend.
Another Recently Married Reality Star:- John-David Duggar Married Details, Engaged, Family
As for the big proposal, Joe made the grand gesture when the couple was returning from his sister's wedding on 9 April 2019. They were driving back to Utah from Joe's hometown in Arizona when they stopped to camp for the night. 
They had found a perfect spot with a beautiful view of the sunset. At first, Joe started by professing his love for Sierra. Later, he got down on his knees and took out the teardrop-shaped ring and popped the big question. Sierra was speechless; it was very unexpected for her.
Joe Anglim's Wiki/ Age
Joe Anglim was born on 30th September 1989 in Arizona, USA. Joe is an actual family guy and shares a very close bond with his parents and two sisters.
As a young boy, Joe was very athletic. He used to play basketball during his high school days and also won a state championship in his senior year of school. Later, he played indoor volleyball during his college days at Northern Arizona University.
Another Survivor Contestant:- Michael Yerger Girlfriend, Gay, Family
Apart from his sports background and the stint on the adventurous reality show, Joe is also a very talented artist and jewelry designer with experience in painting, sculpting, and photography. He often posts his art and designs on his social media.