Entertainment
Joe Bastianich Net Worth: Here Is How Much Restaurateur Made
Joe Bastianich is a TV chef and restaurateur known for his appearances in MasterChef and MasterChef Junior...is married to Deanna Damiano...has three kids with his wife...owns many restaurants all around the world...has lost 50 pounds in six years...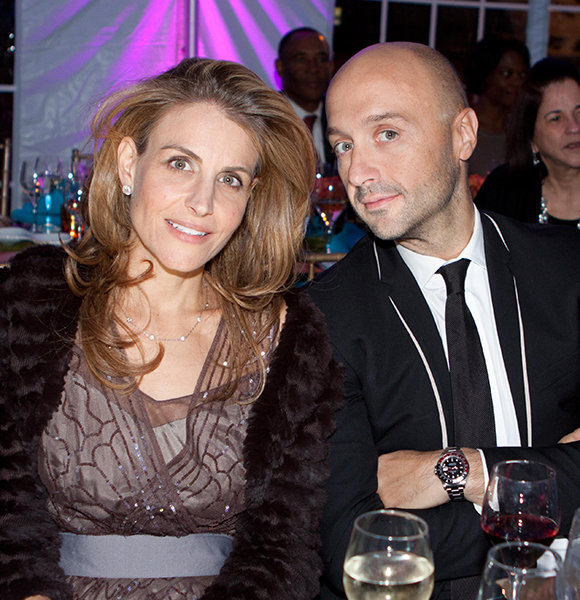 Joe Bastianich is a familiar face in the realm of cooking shows. He is famous for being the culinary judge on MasterChef and MasterChef Junior. He worked on MasterChef for its first five seasons and on MasterChef Junior for its first three seasons, which aired on FOX.
Joe also owns many restaurants in New York and all over the world. Some of his best restaurants are Chazz Palminteri Italian Restaurant, Grazie, Felidia, and Otto Enoteca Pizzeria.
Joe's Personal Life: Wife And Kids
Joe is married to Deanna Damiano.
The couple first met in 1992 through their friends. At the time, Deanna was helping produce private-label handbags for the Associated Merchandising Corporation in New York. They immediately started dating each other.
Related To MasterChef:- Gregg Wallace & Wife Struggling! Restaurant Owner's Fourth Marriage Faces Trouble
The couple moved in together after three weeks of meeting each other and got married in February of 1995.
They have three children; sons Ethan and Miles Bastianich and daughter Olivia Bastianich.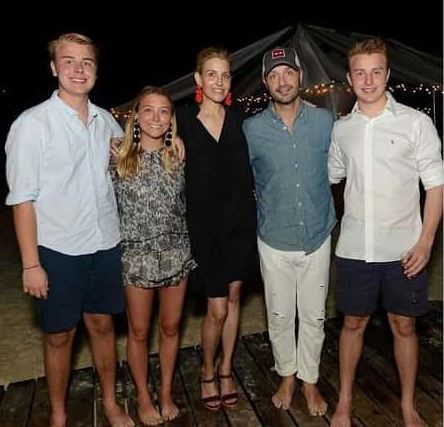 Joe Bastianich with wife Deanna Damiano and kids Ethan, Miles, and Olivia Bastianich (Photo: Married Celeb)
Joe now lives in New York with his family.
Net Worth
Joe has an estimated net worth of around $15 million, according to Celebrity Net Worth.
Properties
Joe owns a house in Greenwich, Connecticut, the United States. He purchased this house on the 16th of May 2000 for $1,375,000. He put the house on sale in May of 2015 for an asking price of $3.5 million; the house is worth $3,757,714 in 2020, according to Virtual Globe Trotting/public records.
Fox TV Personality:- Fox Sports Kelsey Wingert Dating Status, Family, Education, Height
The celebrity chef also bought a condo in 10 Madison Square West. He purchased it for $7.18 million in April of 2016.
Books
Joe has co-authored two books, both of which are award-winning books on Italian wine. His memoir, Restaurant Man, which was released in May of 2012, became a New York Times Best Seller within a week of its release.
Short Bio: Age & Parents
Joe was born on the 17th of September 1968 in Astoria, Queens, New York City to parents Felice and Lidia Bastianich (full name - Lidia Giuliana Matticchio Bastianich). His Italian descent parents were born in Pola, Croatia. They migrated to the US in 1958 during the Istrian exodus.
Joe has a sister named Tanya Bastianich Martina.
Interesting Facts About Joe Bastianich: Weight Loss, Awards
After being diagnosed with high cholesterol, high blood pressure, and sleep apnea in his late 30s, Joe changed his lifestyle and eating habits. It resulted in him losing 50 pounds in six years.

His business partners are his mother, Lidia Bastianich, and Mario Batali. He has opened many restaurants in collaboration with her 

He has ten restaurants in New York, four in Las Vegas, three in Los Angeles, two in Singapore, one Italian Market in Chicago, and one Italian market in Boston.

He and his partner, Mario Batali, won the Outstanding Restaurateur Award given by the James Beard Foundation in 2008. He also received the American Award of Italy--USA Foundation in 2018.