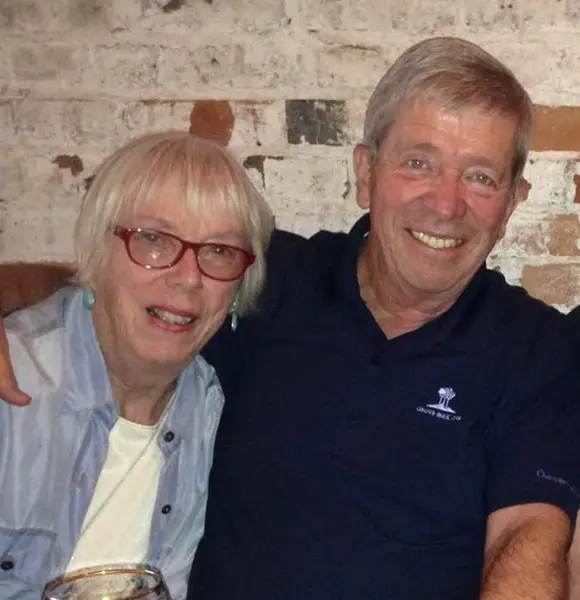 Those people who think they are tough, most probably haven't heard about Joe Kenda. A badass in the true sense, Joe was a homicide detective with the Colorado Springs Police Department for 23 years. During his service, he investigated 387 homicides and gained convictions in 356 cases, a 92 percent conviction rate which is a national record even today.
But what about his family? Do they share the same enthusiasm when it comes to protecting the law? Be ready to discover a whole new life of this notorious lawman!
Married To High School Sweetheart; Family Life With Wife And Children
Joe  Kenda, 71, has been married to his high school sweetheart, Kathy (Mary Kathleen Mohler) for 50 years now as they exchanged vows back on 26 December 1967. 
Joe joined the Colorado Springs Police Department in 1973. In his 23 years long career, he worked in the homicide unit for over 19 years and eventually led the homicide department. During his time as a police detective, Joe earned an average salary of $59,625 per year although he has not stated his net worth.
You May Find Interesting:- Darrell Sheets Gets Love & Weight Loss, All After Divorce With Wife Of Longtime
His devotion towards the enforcement of the law can be fathomed from his statement where he said,
"I'm a nice person, unless I think you've killed someone. Then I'm not a nice person."
But his wife doesn't share the same attitude especially when it comes to her husband's safety. Talking about his wife's opinion about his job, Joe said,
 "I loved the work. My wife – not so much."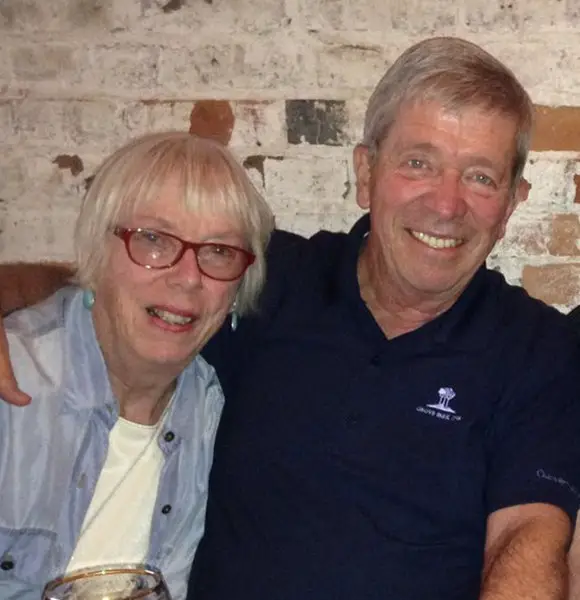 Joe Kenda with wife Kathy (Photo: pinterest.com)
Joe also revealed that towards the end of his career, Kathy was convinced that he was going to be killed on the job. Joe shared an incident of a night when he was working late and came to find all the lights lit up and his wife waiting up for him in tears. He told,
"I walk in the door, and she is on the sofa and she is in tears. And I said, 'What is the matter?' And when she is really angry she calls me by my last name, and she said, 'Kenda, I cannot wait for you anymore."
Joe eventually retired effectively from 1 September 1996 when he came face-to-face with a 74-year-old man, who had sexually assaulted his grandson. 
After his retirement, Joe worked as a special needs school bus operator for a decade starting in 1998. Though Kathy was not very supportive during Joe's service years, after his retirement in 1996, she encouraged Joe to share his story with the world. 
His wife, who possesses a bachelor's of science in nursing but specializes in psychiatry, was the one to motivate her husband to share his experiences with the world and get recovered from his PTSD (post-traumatic stress disorder). 
Talking about how Kathy convinced him to join the Homicide Hunter, Joe said,
"In 2008, Patrick Bryant wrote me a letter. In it he said, "I have this idea for a cop show where this guy talks about what he thinks, why he thinks the way he does." It was the basic premise of the show as you know it. And I set it aside. My wife saw it and asked what it was. It's a letter from some guy who says he is going to put me on TV, like that is going to happen. She tells me I should call him. I said I'm not calling him. That went on for three days. She won't stop. She has a Ph.D. in nagging. ... Finally I said, all right, I will call him."
Joe and Kathy also have two children from their marriage. The happy family of four includes a son and a daughter.
Don't Miss:- Retired FBI Philip Mudd Bio Unfolds: Age, Married Status, Wife & Family Details
Although Joe has not revealed the name of his children, he revealed that both of his offsprings are in the public service. When Joe was asked in a tweet whether any of his kids were in the police force, he replied,
 My son is in the U.S. navy and my daughter works for the U.S. Government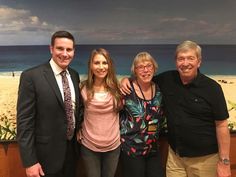 Joe Kenda with wife Kathy and children (Photo: Pinterest.com)
Joe is old now, his face is weathered by those years, and his shoulders are now slightly hunched as if burdened by the weight of what he experienced as a police officer. But Joe is a happy man living his retired life with his wonderful wife and has his children to carry on his legacy.
Acting Career Gifts Decent Net Worth
Joe Kenda was born on 14 November 1946 in Pittsburgh, Pennsylvania. His uncle, father, and grandfather were coal miners. His mother was originally from Colorado Springs, Colorado. He graduated from Greensburg Central Catholic High School in 1964. He attended the University of Pittsburgh and graduated with a B.A. in Political Science. Joe earned a master's degree in International Politics from Ohio State University in 1970.
See Also:- Bryan Singer Gets Sued! Alleged 2003 Sexual Assault And Rape Attempt Comes To Light
His acting career began in 2011 when he featured on the show Homicide Hunters: Lt. Joe Kenda and has since worked in I (ALmost) Got Away with It: What Would Kenda Do? (2014), and Handsome: A Netflix Mystery Movie (2017).  With his involvement in various shows of entertainment nature, he must have accumulated a decent net worth which is yet to be revealed.
In August 2018, Joe returned to the small screens for the eighth season of his show, Homicide Hunters, which has garnered acclamation from fans and thus increased the worth of Joe. 
Further, Joe has also published two books namely The Setup: A True Story of Dirty Cops, Soccer Moms, and Reality TV and I Will Find You: Solving Killer Cases from My Life Fighting Crime, which has also helped increase his net worth.