Associated with the world of Marvel, Joe Russo...directing such hit Hollywood...height, weight,...Together the trio has worked in...Joe's daughters ... brothers are happily married...After much success in Hollywood..Joe and Anthony's net worth ...After the success of Endgame, Joe is all set...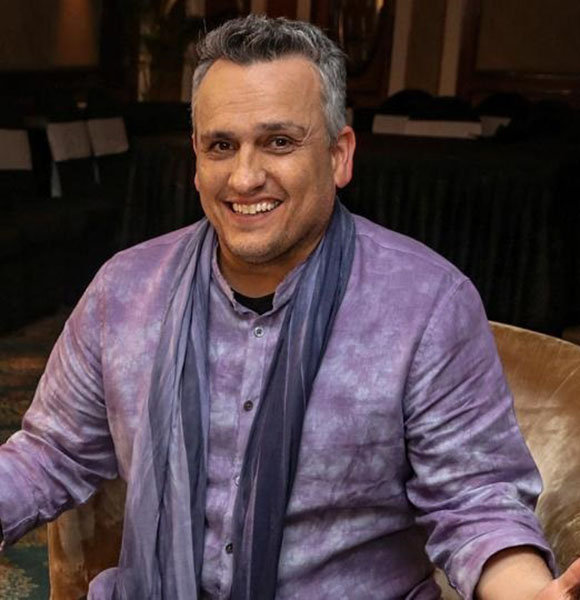 Associated with the world of Marvel, Joe Russo and his brother Anthony Russo are the director of some famous movies like Captain America: The Winter Soldier, Captain America: Civil War, Avengers Infinity War, and Avengers: Endgame.
Before directing such hit Hollywood franchise, Joe was an occasional producer, television director, screenwriter, actor, and editor.
Joe also directed series like NBC's Community and ABC's Happy Endings. For his directing skills, Joe won an Emmy Award for the TV series, Arrested Development.
Joe Russo Bio
Born as Joeseph Vincent Russo on 8 July 1971 in Cleveland, Ohio, Joe is the child of former judge Basil Russo and Patricia Russo.
Everyone knows that Joe is the brother of Anthony Russo, who was born one year before him. They also have two sisters, of which one is named Angela Russo-Otstot.
Also A Russo:- Fox 5 Chrissy Russo Family Insight With Husband Who Met Her Wearing This
Together the trio has worked in the Winter Soldier and some of the episodes of Arrested Development.
Joe and his siblings identify themselves as American-Italian. Proud of their Italian heritage, they have a permanent exhibition at the IAMLA called "Italians in Hollywood."
Married To Wife
Both Russo brothers are happily married to thier wives. Brother Anthony is married to actress Ann Russo, and Joe is married to a wife whose name is unknown. 
From what can be seen from pictures, Joe has three daughters named Sophia, Lia and Ava Russo.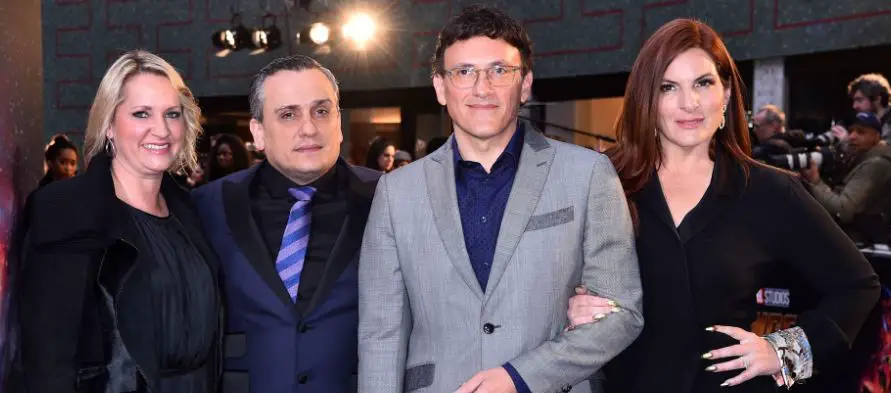 Joe Russo and wife (on the right half) with Anthony Russo and Ann Russo (on the left half) in 2018 (Photo: gettyimages.com)
Notoriously known to include himself and his family in the movies, Joe's daughters have also been a part of the Marvel cinematic universe.
Sophia played the role of a teenage girl in Captain America: Civil War in 2014. While Ava played the character of young Lila Burton in Avengers: Endgame in 2019.
Joe also had a quick cameo in the Avengers: Endgame, where he portrayed a gay character sharing the screen with Captain America himself at the beginning of the movie.
Net Worth Details
Joe, along with his brother, is an essential figure who took the Avengers series to new heights.
Their latest movie Avengers: Endgame, which was released in April 2019, was a blockbuster in the Hollywood industry. After its release, the film has been successful in earning more than $2 billion.
Another Reason For Endgames Success:- Chris Evans Single, Gay, Dating, Partner
A director with such an extraordinary talent, Joe's net worth was listed as $10 million in 2016, but it has been three years, and many of the films he co-directed with his brother have become blockbusters.
Any earnings in the past few years have not been added to his net worth. Speculating thier earnings from Avengers: Endgame, Joe's net worth should have increased by a couple of millions.
After the success of Endgame, Joe is all set to remodel his home at Los Angeles and has hired professionals from the renowned firm, Doherty.