Entertainment
Joel McKinnon Miller Wife, Who Is He Married To? Family, Net Worth, Height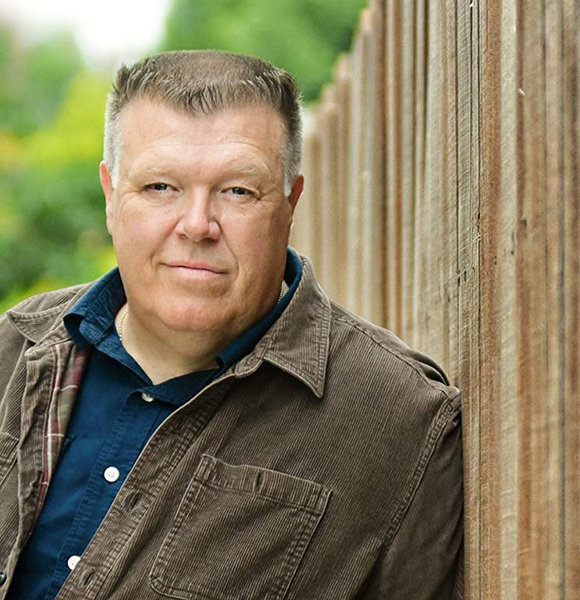 Joel McKinnon Miller Wife, Who Is He Married To? Family, Net Worth, Height
Entertainment
At age 58, Brooklyn Nine-Nine star Joel McKinnon is still young at heart. Or else how would someone explain him making impromptu travel plans with his wife of more than three decades out of thin air to recreate the same journey they took some 20 years ago?
Besides leading a fulfilling life as a married couple, the Minnesota native and his wife are also proud parents to their two children. Leading by example, the duo has provided the world with two capable citizens in the form of offsprings.
34 Years As Married Couple: Joel McKinnon & Wife's Family Life
A graduate of the University of Minnesota-Duluth, Joel met his wife Tammy McKinnon - a fellow Duluth native - at a summer theater some four decades ago. While he was one of the leads in the play, Tammy worked in the costume department.
The cross country tour with the traditional theater country provided them with a platform to foster their love. One thing led to another, and then-young lovebirds ended up falling for each other.
Fellow Veteran TV Actor:- Domenick Lombardozzi Reveals How Exactly Married Life With Wife Is
Married in May of 1984, the Big Love actor - who boasts the height of five feet and eleven inches(180 cm) - and his wife, Tammy eventually moved to New York and then to Los Angeles in 1991.
Co-incidentally, the move to Hollywood coincided with the birth of their first child, a daughter by the name of Caitlin. Four years later, they added another little one - a son named Owen - to their family.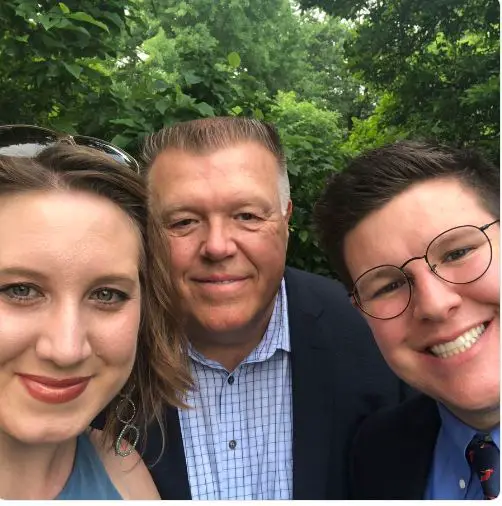 Joel McKinnon poses next to his children Caitlin, age 29, and Owen, age 25, for a selfie (Photo:- Joel McKinnon's Twitter)
With Tammy by his side, Joel conquered Hollywood, delivering one stellar performance after another. His popularity gets reflected in his net worth -- a figure likely cross the seven-figure threshold.
A hit among the Brooklyn Nine-Nine cast because of her generosity, the Friday After Next actor's life partner - much to his delight - is really into romantic flicks. The 58-year-old veteran actor once tweeted about watching the rom-com classic You've Got Mail for about a million time with his wife.
Joel McKinnon Still Young At Heart; Over Achieving Children
Interesting enough, Joel and Tammy are all too familiar with grand romantic gestures.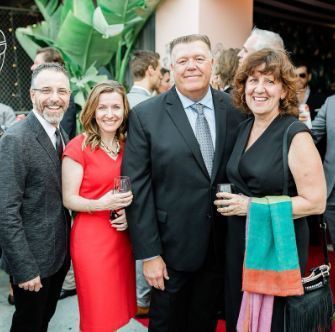 Joel McKinnon attends co-star's wedding with his wife Tammy held in October 2018 (Photo:- people.com)
While attending a wedding in Pennsylvania in 2018, the couple made a spontaneous decision to take a road trip to Duluth, Minnesota. Talking to The Daily Blast host Tory Shulman, the Super 8 actor revealed that the journey was a homage to the tour they did 20 years ago with their children.
You Might Also Enjoy:- When Is Jae Suh Park Birthday & What Is Her Net Worth? All Details
The only difference between the two was the fact that her children hadn't accompanied them this time around. Perhaps, Caitlin and Owen were too busy with their respective lives as capable citizens; the former possess master's degree in Environmental Planning.