John Brzenk is the all-time greatest arm wrestler to grace the arm wrestling ring for the United States.
Carrying his father legacy, John made a name for himself in the sport; he won four World Championships in the heavyweight division.
He clinched the number one spot in the arm wrestling rank by defeating larger opponents than him. The nickname Superman was given to him, and he lived up to the people's expectations by conquering the heavyweight, and middleweight class.
Net Worth
John Brzenk said farewell to the arm-wrestling in 2016 and unofficially retired from the game that he held so dear. Following in his father's footsteps, the heavyweight achieved a feat that no other arm wrestler imagined.
Quick Look At:- Peyton Royce Boyfriend, Family, Net Worth
He even had a championship named after him called the Annual John Brzenk Challenge which held a winning prize of $3000 in 2018.
The right arm wrestler bagged cash prizes from more than 20 championships and accumulated a net worth that climbs up to the million marks. That's not all; he possessed a decent fortune from brand endorsements and commercials as well.
As of late, the 55-year-old is contributing to the sport by hosting events and world championships worldwide.
John Brzenk Personal Life
John was born on 15 July 1964 in the United States. His father was an arm wrestler and growing up, he idolized him.
But, the world record holder then looked nowhere near like an arm wrestler. He was medium-sized with a height of 6 feet(1.81m), weight of 95kgs, flat-belly, clean-cut and unaggressive look.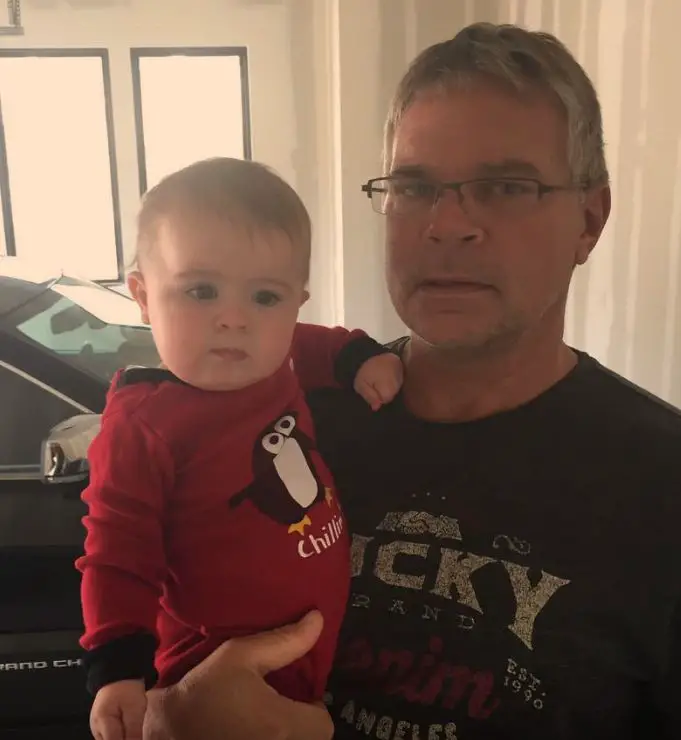 John Brzenk with grandson Lincon on 6 January 2019 (Photo: Renee Brzenk's Instagram)
But, he resided with his family and trained with his father as a teenager, who directed an arm-wrestling club in Chicago. Slowly, John started beating his dad in a wrestle and traveled places to compete in big matches.
Down the road, he met with tough oppositions but, at the same time he also found the love of his life, Renee Brzenk. The two got married and started a family of their own. Together they welcomed two daughters, Megan Renee Brzenk, and Kelli Renee Brzenk.
Veteran Wrestler:- Bill Goldberg Wife, Son, Net Worth, Family
The proud father was also blessed of being a grandfather to a grandson and a granddaughter from his two children. His elder daughter Megan married Stephens and gave birth to a son named Lincon whereas the younger daughter Kelli married Jade Gray and gave birth to a daughter.
As of 2019, the retired wrestler is spending a perfect retired life. Only on occasions steps into the wrestling platform to show off his skills.