any speculations on John Henson's wife... facts have come forward about his girlfriend... the athletic DNA runs in John's family...decision to make the tattoo came before the Dallas Mavericks Team won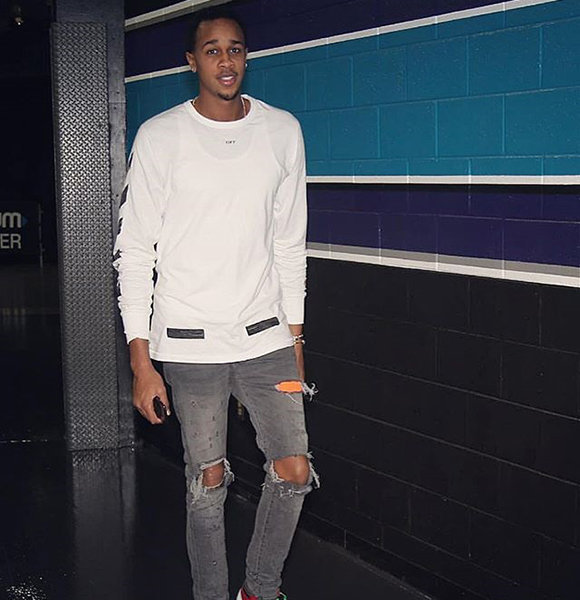 Cleveland Cavaliers player John Henson's achievement in the field is well known to the fans of the NBA. But surprisingly, he seems to be quite not so fortunate in the realm of finding his muse.
Thankfully, there are also perks of maintaining a lowkey relationship or remaining loveless. However, the player's stance on the relationship side remains quite puzzling until today.
Married or Single?
It's sporadic for an established player from the NBA to remain single. After all, it's imminent that big-league athletes have a large fanbase, with many girls eyeing on them. But, John doesn't fall under these radar as his love life remains a mystery.
Still today, no reports or facts have come forward about his girlfriend (if she exists) or a possible wife. With all these secrecy surrounding his relationship, his teammates from the NBA must be surely amazed at how well he manages to cover up romantic aspects of his life.
Tacko Fall NBA Stats :- Plus Contract, Net Worth, Salary
However, a possibility that he is a single man cannot be denied either. After all, a man has every right to take as much time he wants before deciding on settling with the right one.
So for now, until the player comes out with any information on his love life, fans will have to keep solace clapping on his career feat.
Age, Family, Education
Born on 28th December 1990, the athletic DNA runs in John's family. His father, Matt Henson, is a die-hard fan of the North Carolina Tar Heels team. Moreover, he was a leading basketball player for the team of Northfolk State University. So, it won't come as a surprise that his dad had a considerable influence on his upbringing as a very skilled basketballer.
But, his father didn't just focus on sharpening his skills solely, as growing up, his sister Amber Henson took an equal liking towards basketball. As a result, the player and his sibling grew up very skilled players.
To get a picture, his younger sister Amber played in the forward position for the USA's basketball team and was recognized with several titles. On top of that, she was honored as a 2010 ESPN Rise Underclass All-American. However, his other sister Jana Henson didn't follow in her sibling's footsteps.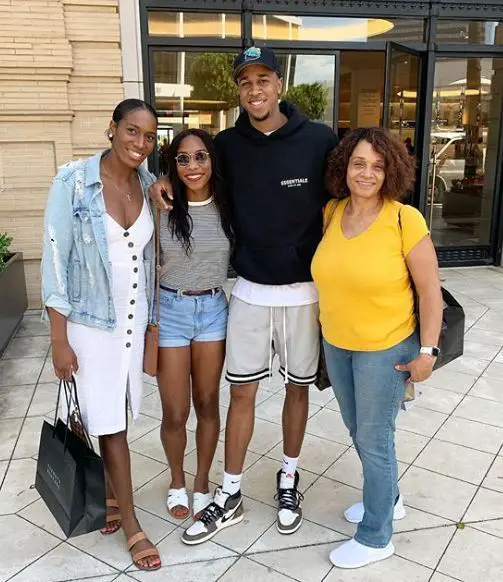 John Henson spends quality time with mother and his sisters, Jana Henson (Middle) and Amber Henson (Right) in May 2019 (Photo: John Henson's Instagram)
The 28-year-old NBA icon who started playing professionally since his high school years in Sickles High School may not be transparent about his dating life. But he always manages to spend quality time with his family on several occasions and flaunt it on social media.
Tattoo, Body Facts, Height
John's tattoo has been quite a topic of interest among NBA fans. On his left biceps, he has embedded the tattoo of Larry O'Brien Trophy. His decision to make the tattoo came before the Dallas Mavericks Team won the 2011 title.
Drafted By Dallas Mavericks:- Justin Anderson Stats, Contract, Salary, Family
His decision to decide this tattoo is obvious as Larry O'Brien Championship Trophy is awarded on an annual basis by NBA to the winner in the finals. So, it's apparent that he had his eyes on the trophy for a long time.
Talking about his body features, the NBA star stands 6 feet and 11 inches (2.1 meters) tall. Likewise, his weight is 92 kilograms.