Entertainment
Who Are John Henton's Wife & Daughter? 'Living Single' Star's Married Life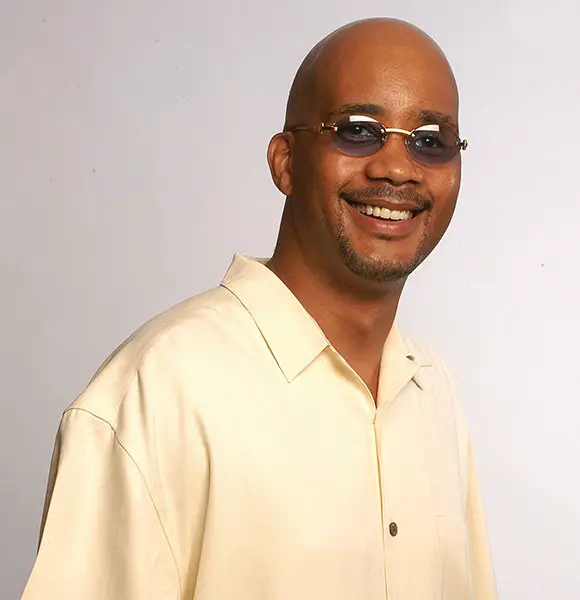 Living Single actor John Henton, has enjoyed a long and successful career as an actor and a stand-up comic. With a career that has spanned over three decades, John is revered for his ability to seemingly transition back-and-forth between the life of a sitcom star and the life on the road as a stand-up comedian.
The Oklahoma native's most recognizable performance till date sees him portray a character of a bachelor, 30 something in age living in New York.
For years, the fans of Living Single have wanted a scoop on his personal life and at the same time wondered if John has become too enamored with his on-screen persona.
Beacon Of Hope: Birth Of Daughter, Nicole
Over the years, John, age 57 has garnered notoriety by maintaining a mystique about himself. As a result, his fans continue to hound him with the questions about his wife and daughter, on every chance they get.
Interesting:- Angelica Zachary Wiki: A Bio That Reflects Respect For Ex-Husband Marlon Wayans
In John's defense, he has never married or at least that's what his mannerisms on stage would make you believe -- his stand-ups usually consists of him wallowing about woes of "living single."
Despite never marrying, John, however, has tasted the fruits of the fatherhood. He and his one-time girlfriend, Michele Delaney welcomed their first child, a daughter named Nicole Simone on 8 March 2004.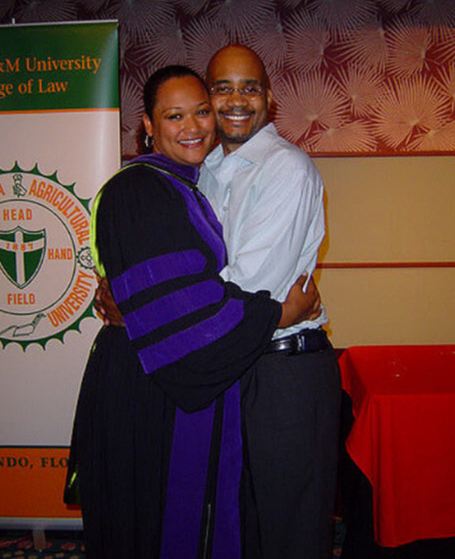 John and the mother of his daughter, Michele embrace each other at the latter's graduation ceremony (Photo:- flickr.com)
The birth of their daughter couldn't have come at a better time. A series of unfortunate events had preceded Nicole's birth. From tour cancellations to his show The Hughleys getting panned by critics and fans alike, the early 2000's of John's life was marred by tragedies.
Discover:- Brandon Victor Dixon On Dating, The Right Girlfriend & Gay Label
Of all tragic events, none proved more painful than the September 2000 drunk driving accident involving John, which broke his both legs and 11 of his teeth. He also sustained damages to his eye sockets.
Following the news of John's accident, rumors of him losing an eye spread like a wildfire. The Hughley star's publicist, Wendy Zocks had to step in to quash the rumor. In a statement released on behalf of Henton family, Wendy said:
He has absolutely no brain damage, no limb loss and has not lost an eye.
The accident forced him to go through a grueling face reconstruction surgery. 9 months after the incident, the Oklahoma native spoke to the media outlet Chron on the doctors charged with reconstructing his face and said:
It's a blessing they got me back together.
To everybody's surprise, John was back at the set of The Hughleys -- less than 2 months into rehabilitation.
Wife That Wasn't: Exploring John Henton's Past Relationship
He would then go on to star on The Hughleys for two more seasons.
For John, his role on Living Single presented itself as the Zenith of his entire career -- a feat he would try to replicate all his life. Alongside Queen Latifah - who has a reported net worth of $60 million - and a trio of series regular, John makes up the quintet of stars who have appeared on every episode of the now classic series Living Single.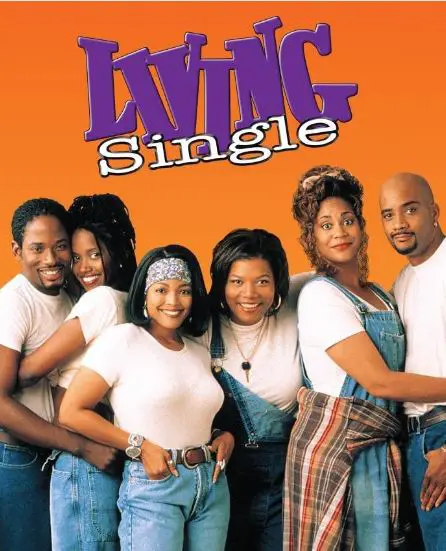 John and his fellow co-star feature on the artwork for the show Living Color (Photo:- defineareevolution.com)
Living Single aired from 1993 to 1998. Unbeknownst to many people, John was going through an internal turmoil despite the show's immense success. In April of 1996 - while the show was in its third season - the Oklahoma native opened up to the Chicago Tribune's Allan Johnson about a relationship that had gone sour.
Interesting:- Zuzka Light Amazing Body At Age 36! Workout & Diet Advice From Fitness Guru
The 57-year-old had likened his time with the unnamed woman to a "beautiful dream." Speaking on the aftermath of the now dissolved possible union between him and the mystery woman, he said:
It was like `Dallas' and I'm waking up in the shower. You know, it was like a bad dream.
Perhaps, John's mystery woman was all he had asked for in a wife. It would perfectly explain why he had stayed a bachelor all his life.