John Sidney McCain IV's wife also serves in the Air Force Reserve.....the remaining children are the result of his stepmoms first ... of his siblings were present during his father's funeral...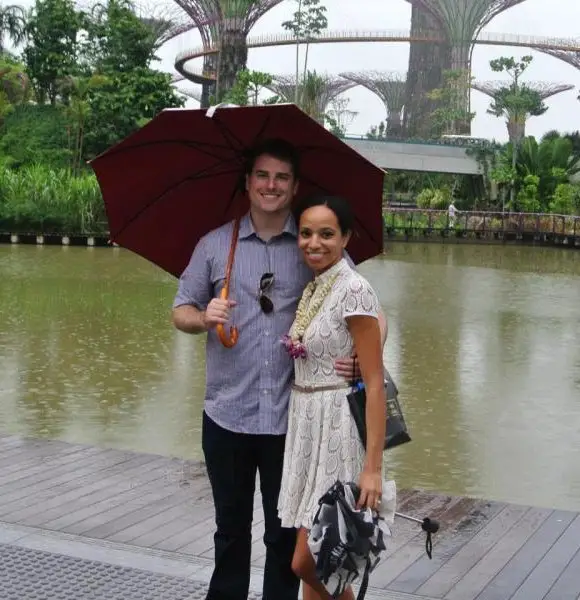 John Sidney McCain IV is the Navy helicopter pilot from America and the son of prominent late politician John McCain. He got designated to the post of MH-60 Seahawk pilot in 2011. Since then, he has served his country as Navy lieutenant and pilot.
Even though his mother has a net worth of about $ 200 million, he chose to serve his country through a career in Navy, earning a salary of about $ 80,000 a year.
Bio: Family, Grandparents, Siblings
John was born on 2nd May 1986 in the USA.
His father John McCain was a soldier-turned-politician, who had suffered extreme torment for five years as a prisoner of war at Vietnam in 1967. His grandfather Admiral John S. McCain served as the commander of United States Pacific Fleet.
Likewise, his mother Cindy McCain is a businesswoman and philanthropist. He also has two elder stepbrothers and a stepsister from his father's first marriage to Carol Shepp.
However, only one of his step-sister is related biologically to his father, and the remaining children are from his stepmoms first marriage.
John's eldest sister is Meghan McCain, a former Fox News correspondent. His younger brother James McCain is a former Marine whereas his sister Bridget McCain is adopted from an orphanage in Bangladesh.
His Sister's Personal Life:- All You Need to Know about Ben Domenech, Now Engaged to His Girlfriend Meghan McCain
All of the siblings were present during his father's funeral in August 2018.
Who Is His Wife?
At the age of 33, the Navy pilot has already started his family life with his wife, Renee Swift McCain.
Since his wife also serves in the Air Force Reserve, the pair first met one another in Guamm, where the government stationed both. Their work relation soon shaped into love.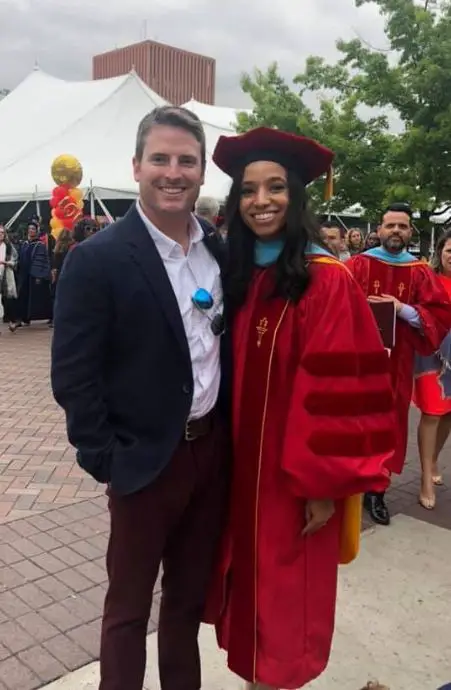 John Sidney McCain IV attends his wife Renee Swift McCain's EdD graduation ceremony on 10th May 2019 (Photo: Renee Swift McCain's Twitter) 
On 2nd June 2013, the couple exchanged their wedding vows in San Francisco's Grace Cathedral followed by the reception at California Academy of Sciences. Then after in 2016, they welcomed their first child, a baby boy into their family.
Racist Backlash
Although their marriage looks perfectly normal, the couple has fought with racism since the start of their relation. When the pilot's late father announced their wedding online, many trolls and people alike were quick to criticize the relationship with racist comments.
Recommended Article:- Ready To Get Married? Chiwetel Ejiofor Comes Out With Girlfriend Publicly
Also, after the brand Old Navy released an ad featuring interracial couple, it released backlash. However, being engaged to a beautiful woman of color, John backfired at the racist rants and defended the brand.
Moreover, he even posted his photo with his African American wife on Twitter, thanking Old Navy for promoting diversity.