Entertainment
Actor Johnny Strong Married Status, Family & Wife At Age 44 | All In His Bio
A musician, an actor, an adventure junkie, and a martial arts black belt holder, Johnny Strong hasn't left any of his dreams not come true. He has done it all. Once married to the stunning actress....... Johnny now stands as a handsome single man, yet leaving no clues behind about who's he interested in currently.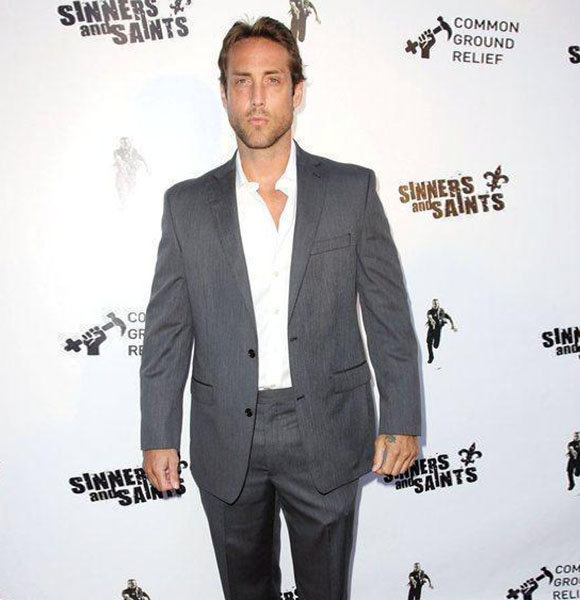 A musician, an actor, an adventure junkie, and a martial arts black belt holder, Johnny Strong hasn't any of his talents left to master! 
Currently, at age 44, Johnny has successfully standing himself as one of the most sensational and hottest actors with some of Hollywood's world-class movies already under his resume.  
However, the actor's marriage game is not as strong as of his professional success! 
Once married to the stunning "Sugar & Spice" actress Alexandro Holden, Johnny has witnessed the end in his married life, now standing as a handsome single man. 
Actor Johnny Strong "Married For Three Years": Single After Divorce!
Beginning his martial art journey at an early age of seven, Johnny discovered his love for creative expression and acting later on his life.
Flaunting his dramatic actions in movies such as "Black Hawk Down" and "Fast and the Furious", he was soon among the elite of Hollywood stars.
With a masculine build and a sharp handsome look, the actor had gained significant followers, who went gaga after him and his personality. No doubt in the wide range of his fan base, he made a greater impact on the actress Alexandro Holden.
Read More About Alexandro: Alexandra Holden Married Secretly! Happy With Husband?
Being in love, Johnny bent his knee to "American Gun" star Alexandro to what makes a perfect wedding proposal. 
And later, the duo carried out their secret wedding on 10 December 1997 but was kept mysterious like that of their entire dating life. They didn't make-up to any such headlines or news about their relationship.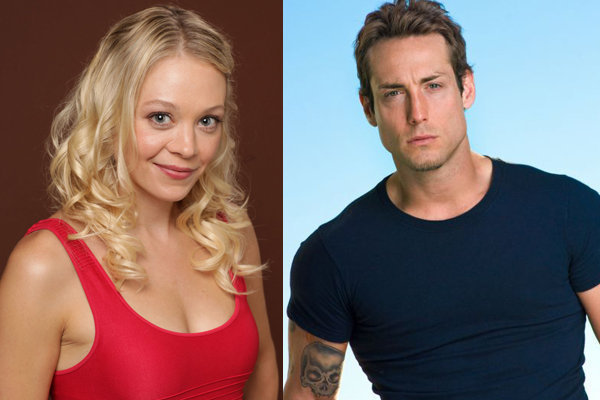 Alexandro Holden and Johnny Strong once married now divorced and walking their separate ways (Photo: Liverampup.com)
However, briefly after tying the knot, the couple called an end to their married and headed their separate ways. Johnny did report to Tripod explaining about their split saying:
'I was married for three years to Alex Holden and then I got divorced. We both realized working on our careers was a much better idea."
After their break, the beautiful blonde Holden chose to move on with actor Michael Weston and strat her romantic tale yet again.
But as of Johnny he is still reportedly staying single at the moment and is looking out for the girl of his dream. He wasn't officially linked to any other girl after Holden. But, as per his taste in girls, he reportedly disclosed his type to Tripod saying:
"Intelligence for one is pretty big. A beautiful, intelligent, adventurous girl who is as crazy as I am sounds wonderful. "
Everybody else at the moment is just waiting for the moment for the Jitsu star to break the news fo his new girlfriend!
Johnny Strong Bio: Age, Family, Height, Net Worth!
Born to his family in Los Angeles, California, Johnny Strong started as a seven-year-old kid who had a thirst for martial art. After indulging himself into the art, he slowly trained himself rigorously under Chris Lisciandro and earned a black belt in the Brazilian Jiu-Jitsu.
More Martial Art Specialist: Nate Diaz Wife-Like Relationship With Girlfriend | Diaz Brother's Ethnicity Talk-
Later in life, when he picked up the skill in portraying himself as multiple characters, he knew that was was a born actor as well. He has contributed his skill in multiple movies like Black Hawk Down (2001), The Fast and the Furious (2001) and Get Carter (2000).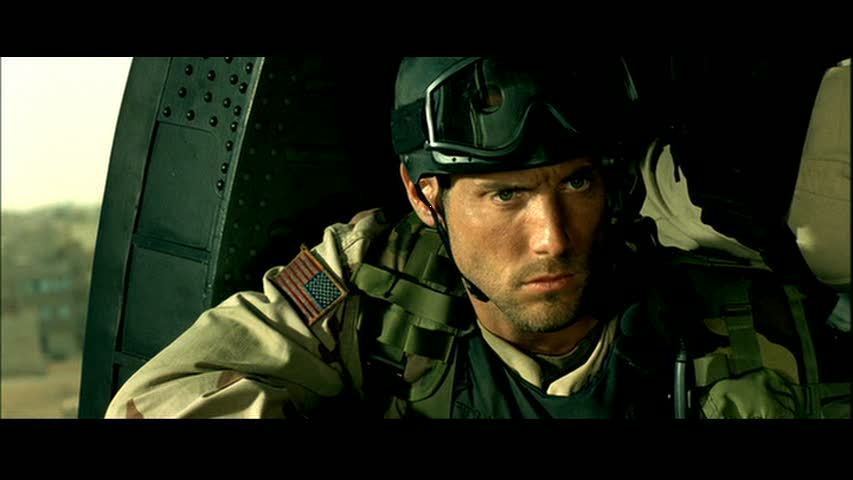 Johnny Strong in the movie Black Hawk Down (Photo: Fanpop.com)
Idealizing Jackie Chan and Jet Lee as his favorite star, the actor who stands at the height of 6 ft. desires to tow a backflip off a truck in an action movie once.
Don't Miss: Corey Reynolds Wife & Son | How Is Interracial Married Life Serving Him?
Working as an actor who earns around 1-4 million, a musician who has his two major records "Bomb threat Before She Blows" and "Lick My Neck Good Sleep" on the stores earning an average salary of 39,390 and a part-time adventure junkie going for mountain hikes, he has accumulated a fair net worth from it all.
As per his hobbies, the 44-year-old actor loves watching MTV's Dismissed, TV shows related to boxing and NatGeo. But, as per his words he would rather go out and climb mountains than go anything else!