Entertainment
Corey Reynolds Wife & Son | How Is Interracial Married Life Serving Him?
Corey Reynolds is an American musical theatre, television, and film actor known for his roles in...The actor is happily married to his lawyer wife...Blessed with a son, Corey with his family's support has gone on to...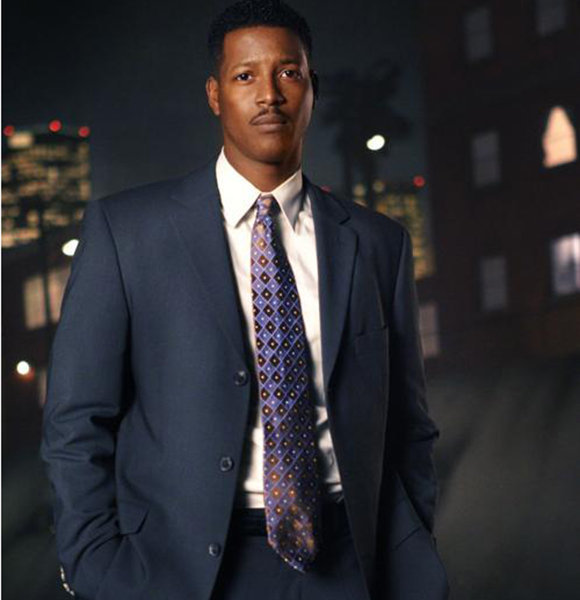 Known for his immense versatility and tremendous stage presence, Corey Reynolds is an actor, most famous for his role in musical theatre productions. With an accomplished professional life full of interesting roles, his personal life seems just as fascinating.
Reynolds, and his wife, though happily married makes an unusual pairing. The couple coming from different racial background also belongs to two contradicting professions. However, despite the differences in culture and professional background, the duo seem to have found a formula to make their marriage successful. Further, their son has added a cherry on top of it.
His settled adult life with a wife and a son by his side, however, seems to be restoring balance on the actor's tough childhood. Growing up without a father, Corey has seen some dark days in his yesteryears. However, the actor seems to be making up for his poverty filled childhood, with some massive earnings building his fame and fortune in the process.
Actor Married To His Lawyer Wife; Adores Son
Corey, alongside his professional success, has landed gold in his personal life as well. Preferring to keep his personal details low-key, not much has been revealed about Corey's relationship with his wife. However, it has been revealed that The Closer actor has been married to the love of his life, Tara Renee Schemansky, since July 2008.
You May Also Like:  Sosie Bacon In Longterm Dating Affair With Boyfriend, Soon-To-Be Family?
Tara, a lawyer by profession, makes an unusual pairing alongside Corey, much because of their racial backgrounds and contradicting professions. The duo, however, has managed to stay happily married, with wife Tara, found accompanying Corey in several public events.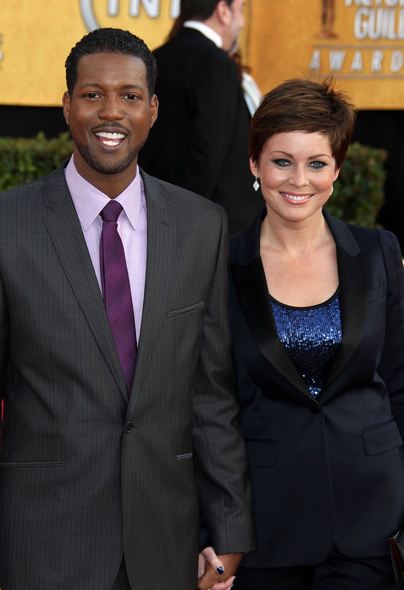 Corey Reynolds alongside his wife Tara at the 17th Annual Screen Actor Guild Awards in 2011. (Photo: zimbio.com)
See Also: Okieriete Onaodowan Redefines Relationship & Dating; Girlfriend Is Motivation
Corey and his wife got their wedding gift a few years after their marriage when the couple was blessed with their son Revin Blue in 2013.
The Hairspray actor, who grew up without a father himself, seems to be extremely fond of his baby boy. Celebrating his first father's day post the birth of his son, Reynold could stop himself from expressing his delight in his Twitter account on 16 June 2013.
"Didn't grow up with a dad. This is my 1st Father's Day that wasn't just a Sunday in June. Thank you Revin Blue!"
This isn't the only time the Broadway star has shared his affection towards his son. In an interview with Richmond in 2016, Corey made clear just how much his son meant to him in his life.
"He is the best thing that has ever happened to me. When you grow up without a father as I did, it creates a void. Having a child has given me another at-bat in a different way. I'm filling a void with love for my son. Having a kid changed everything."
With his son now five years old, and his marriage recently marking off the ten-year mark, Corey looks all set for happily ever after alongside his wife and son.
Bio Reveals Age, Family Details, and Career Highlights
Chesterfield County native Corey Reynolds, age 44, has endured quite a difficult childhood to reach the stage he stands today. Growing up without a father, he never got his parents love, especially after having himself emancipated at the age of 14, fed up with his mother's drug abuse problems.
With a love for theater acting, Corey got his start at Paramount Kings Dominion through various shows. With an attractive height and charming personality, Corey has never looked back since then and has gone on to portray several memorable characters, including the role of Seaweed in the Broadway adaptation of Hairspray, and David Gabriel in The Closer.
Don't Miss: Ernie Hudson And His Fear Of Having An Interracial Wife; Shares Four Kids But With Whom?
His outstanding career success has thus led him to accumulate a massive net worth. Though the exact figure has not yet been revealed by the actor, it would be safe to assume that Corey earns much more than the average salary of $55k per annum for a performer, portraying his roles in television and movies.