Entertainment
Jonathan Rhys Meyers All Set To Expand His Brood With Actress Girlfriend; Talks About Drinking Problem In Interview
Irish actor Jonathan Rhys Meyers has grabbed the attention for his love for alcohol over the years. But today we would like to talk about his personal relationships with his fiance in detail and about his drinking problems in brief. Firstly, let us look at his adorable relationship with his fiance.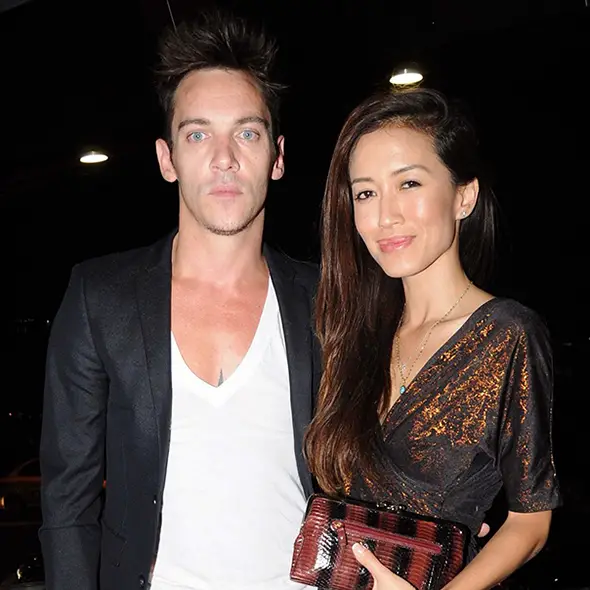 Irish actor Jonathan Rhys Meyers has grabbed the attention of many due to his love for alcohol over the years. But beyond the alcohol problem that had been getting him tabloids, he is also overly famous for his personal life that had been getting him lots of media attention.
Rumors couldn't stop swirling for Jonatha who had been facing complications with his fiancee for quite sometimes. 
Jonathan Married To Long-Term Girlfriend: Their Story!
Jonathan Rhys Meyers is known to be engaged to his fiance, Mara Lane. The couple began dating in April 2014, and after dating and sharing a blissful relationship for eight months, the couple got engaged in December in the same year. 
Also, not known for his romantic nature, he took out his then-girlfriend to a romantic dinner in the capital of Italy, the beautiful Rome.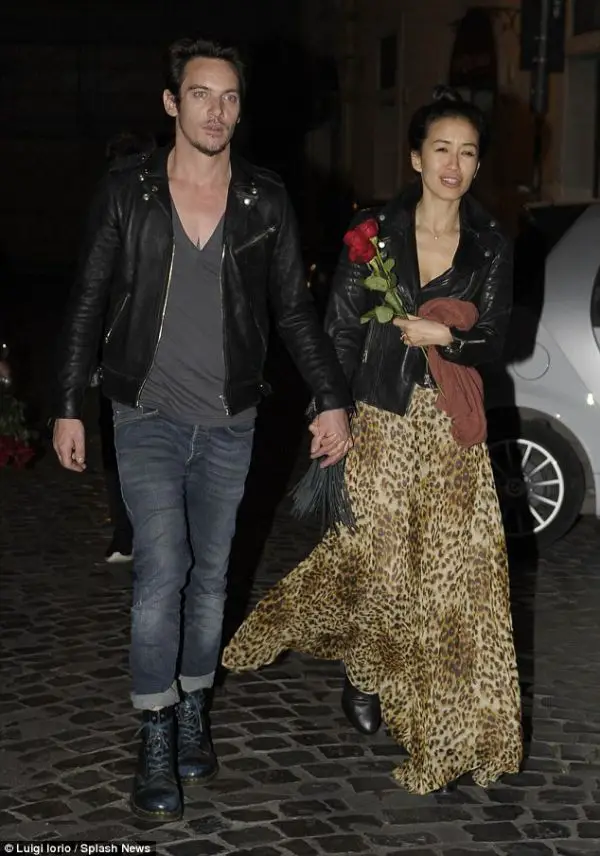 Caption: Jonathan and his fiance hit a local eatery at Rome on a romantic date, April 2016 (Photo: dailymail.co.uk)
In 2014, there were rumors that they secretly got married and shared a husband-wife relationship without any public announcements which they are entitled to. But the romance between them hit the next level when it was made public that the couple was indeed expecting a child.  
Also, Mara changed her Instagram name to 'Mara Lane Rhys Meyers' which indicated that they indeed were married.
Read Also: Lina Valentina Expecting First Baby With Boyfriend Of Age 30 | Dating Status
It was later in the year 2017 that Mara confirmed their ties saying they were engaged just a few months later meeting each other. After the birth of their son Wolf, the 41-year-old Irish actor has been reporting that his wife is a "Superior Woman" and he also extended his promise saying he will only marry once.
Jonathan, who had been constantly suffering for a chronic alcohol problem, says that his wife Mara handles him well enough to last their marriage a lifetime.
He also reported in The Times newspaper saying that:
"Everything good and beautiful in my life comes from my wife and son, I promise you: I will only marry once. Actors can be moody bastards and we have been through thick and thin together. She knows how to handle me."
The actor, who has recently starred in his new gay movie "Stonewall", also became the star of tabloid headings after getting arrested for allegedly screaming at his wife Mara saying "**** you".
The incident took place after the Tudors actor had ordered multiple drinks and was trying to light an e-cigarette, where his wife was telling him not to.
More Similar Article: Ryen Russillo Hiding His Possible Married Life Or Affair With Girlfriend? Also Accused of Being An Alcoholic
The passenger in the American Airlines flight reported that the actor was so drunk that he was banging around the cubicle and had his jeans down his knees which he didn't realize it.
Jonathan, who has claimed that he had "an allergy from alcohol every time I drink it" rather than being an alcoholic was spotted shouting at his wife with the expression:
 "That's when he really lost it - he was yelling at her "**** you, shut the **** up, I'm divorcing you when I get back, you're annoying, leave me the **** alone. Then he was ranting and screaming, "Who says I'm using e-cigarettes? Who? Who? Show me who said it."
No doubt how the couple after facing such crucial ups and down in their relationship has not been having an easy life.
Separated From Wife, Now Back Together!
The duo's hard time came out earlier in September 2018, when Mara went through a miscarriage. Jonathan, who was slowly starting to get sober lost all control and went wild with a further drinking problem.
Mara, who bid farewell to her baby Willow, had shared a heart-wrenching clip of her sonogram, with the voice of her doctor saying in the background:
"So, unfortunately, the fetus has no heartbeat."
With such a shocker triggered at their lives, Mara reported that her husband had taken the news of her miscarriage particularly bad and had returned to his dak drinking phase.
This made the duo to take a leave form each for more nearly 6 weeks. 
But after their short break, both the actor shared a picture of them together with their son Wolf celebrating their reunion, which the duo shared with a picture.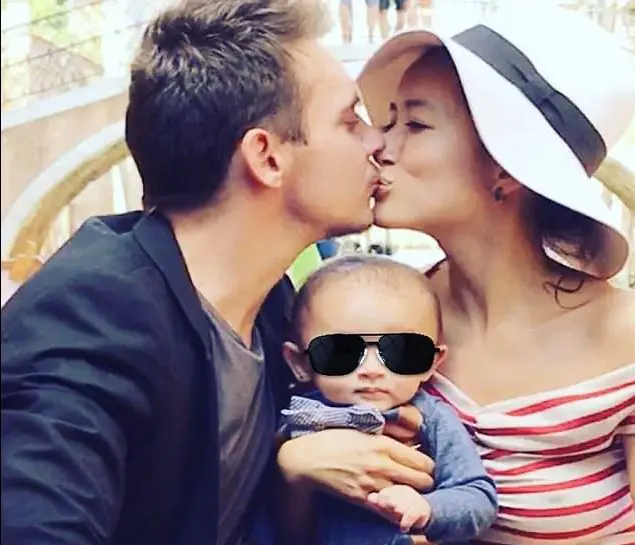 The pair exchanges a sweet kiss after declaring that they are back together after their brief split (Photo: Dailymail.co.uk)
Mara made their reunion official through her Instagram with a picture of the trio along with the caption:
'Reunited today after 6 weeks too long. #TBT this photo is after another reunion and makes me happy so hopefully will make you smile and have nice feels too.' 
After the episode of bitter darkness and now back to being normal, the American actress Mara hasn't failed to stand by the side of her husband through thick and thins.
Similar Stories: Vienna Girardi Reveals Miscarriage of Twins With Husband-To-Be! Tragedy Fall at 18 Weeks
Living life together and sharing support to one another, the duo has been living blissfully as of today and Mara has reported that her husband has been leaving a sober life after embarking on a recovery program to fight off his demons.
She quotes her complications with Jonathan saying:
"Life is life. Life is beautiful. Life is tough sometimes though so let's try not looking down at someone unless we intend on helping them up."
The Irish actor, who has a net worth of $18 million should have no time reaching out his dreams on spending the most decent lifestyle with his wife and family. The duo after their reunion has been living life out of unnecessary interview and tabloids as of now.