Trending
Lina Valentina Expecting First Baby With Boyfriend Of Age 30 | Dating Status
Lina Valentina was never ready to start a family with singer-boyfriend? The Russian-born artist and her musician boyfriend Aaron Carter were rumored to be expecting their first baby together.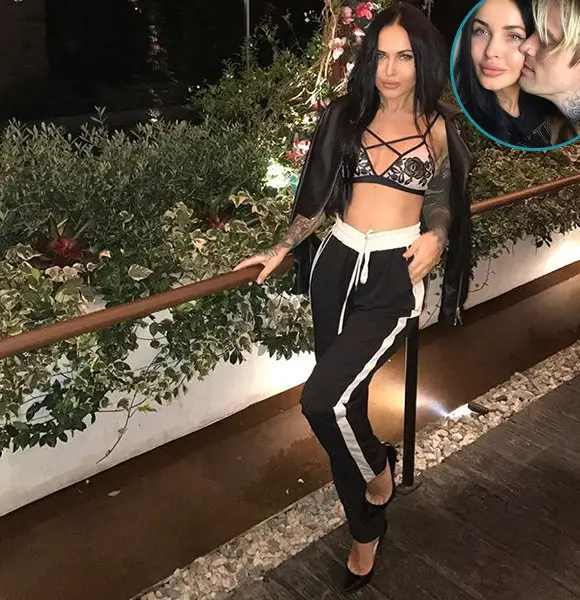 Weeks after hinting pregnancy, Lina Valentine's boyfriend Aaron Carter set the record straight by sharing that they weren't having a baby yet.
Talking exclusively to E! News, the "I Want Candy" hitmaker professed excitement over the future prospect of being a dad. At the same time, he shot down any baby rumors by stating that Lina wasn't pregnant. In his own words:-
"A few weeks ago, I posted something on social media about hoping to have a child soon and it seems that started some rumors. I am looking forward to becoming a dad, but am not expecting a child right now."
With the revelation, some fans expressed disappointment while the others lauded the lovebirds' decision to wait. The duo, for their part, maintained their interest in starting a family.
Following the grand reveal, both Lina and Aaron planned to focus on their respective career. While the painter appeared all set to increase her output, her musician boyfriend seemed devoted to making his upcoming tour successful.
More Baby News:- Abbie Burnett Wiki, Husband, Pregnant, Baby
The Russian-born artist and her musician boyfriend Aaron Carter were rumored to be expecting their first baby together in November 2018. The I Want Candy singer couldn't help but hint about it on social media.
The 30-year-old singer announced that he could take no longer time to turn his girlfriend as his wife. On 20 November 2018, he tweeted that he recently bought a new house, soon proposing his girlfriend, was getting healthy and ended with they "might be expecting."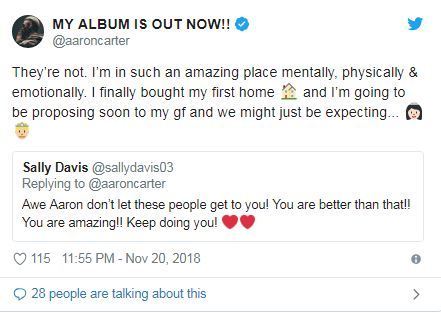 Aaron Carter tweets on expecting baby (Photo: Aaron Carter's Twitter)
Well, though Lina did not confirm anything about the baby, the news undoubtedly created a massive hit on social media. While many fans came with the congratulatory message, many criticized his happiness.
He responded to one of the tweets that reference his struggle with drug abuse. He wrote:
"Let's do the math. I just bought my first home I co-produced an incredible new album and wrote it, my taxes are paid and I do 200 plus shows a year & tv & film? I have had struggles. It's really cool to meet a perfect human like you though."
The soon-to-be parents, who seemed to get married soon, first made their relationship public back in September 2018 after Aaron took to Instagram to reveal his dating life with Lina.
The I Want Candy singer Instagrammed the black-and-white pictures alongside Lina and revealed that he had finally found the love of his life adding no one has ever understood and loved him as Lina did.
In the now-deleted Instagram post, he also promised Lina that they will grow old together and will have their family. Furthermore, he stated that he wanted to be the man he desired to be, and she was the woman he always dreamt of.
While happiness was over the head for the couple, Aaron seemed to have fulfilled the promise and living a healthy life.
Dive In:- Hamish Brocklebank Age 31 Expecting First Baby, Overjoyed Pregnant Wife
Also, Lina gushed on the Instagram post about how amazing it was to spend 12 hours in an airport with Aaron and referred it was the beautiful experience for her.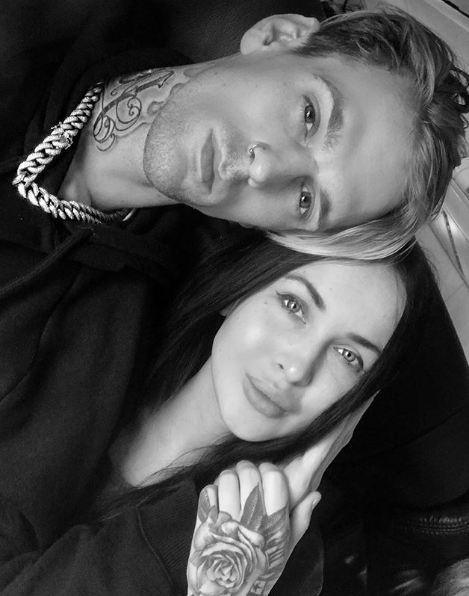 Lina Valentina, boyfriend Aaron Carter (Photo: Aaron Carter's Instagram)
The former teen idol was previously linked with Madison Parker but reportedly broke after he came out as bi-sexual.
Moreover, after his previous turmoiled life, Aaron talked with People in February 2018 and stated that he wanted to be at his best with the next person he would be in a relationship with.
Also during that time, Aaron had spilled that he loves to have lots of kids.