American Actress Josie Totah identifies herself as a...she publicly came out as...under the name... has a very understanding and supportive family, which includes... she was just forced to identify as...is excited to play female roles...her name is up the list for the...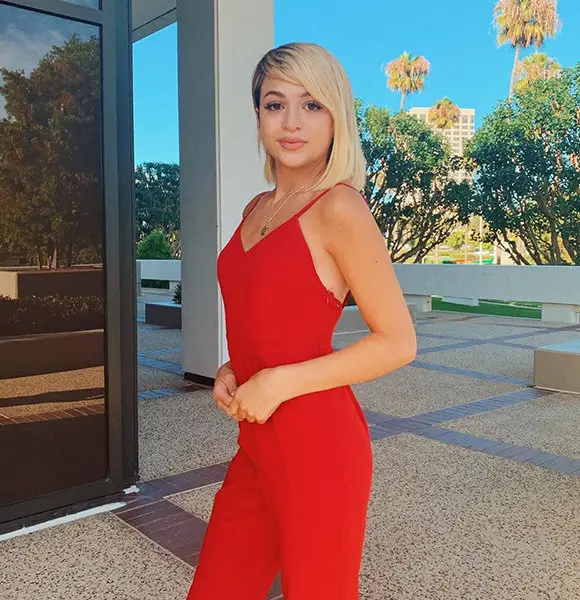 American actress Josie Totah identifies herself as a transgender woman. Don't be surprised if the face and the name seems a bit too familiar.
You have probably spotted her on the Disney Channel series Jessie or the ABC comedy series Back in the Game, playing male roles. Further, she became a regular television face appearing on hit shows like 2 Broke Girls, The Exes, and New Girl.
In a like manner, she has also appeared in movies and shows like Spider-man: Homecoming, Jessie, Other People, and more.
Provided that, she publicly came out as transgender in August 2018, changing her first name to Josie.
Her Birth Name And Family
Josie entered the world on 5th August 2001 in Sacramento, California, under the name Josie Jaya Totah. She appeared in movies and TV shows as JJ Totah until she came out as transgender woman as Josie Totah.
Another Transgender Star:- Hari Nef Transgender, Dating, Parents, Net Worth
In fact, Josie has a very understanding and supportive family, which includes- her father Suheli Totah, mother Christine Totah, Sister Camille Totah, and Brother Alex Totah. According to Josie, her parents knew that she was transgender when she was just 3, and her parents were nurturing and loving to let herself experience life and find herself about who she is.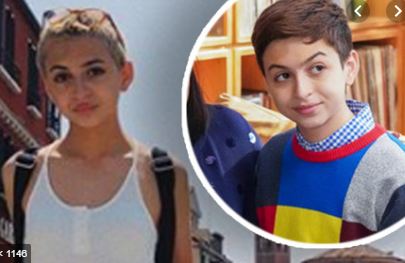 Josie Totah - Now And Before (Photo: dailymail.co.uk) 
The California native shares her happiness to have had such a caring and accepting family.
In her own words:
I have a super big Arabic family so we were very wild and very crazy. I was raised with a family that was supportive, accepting, loving, and throughout my entire childhood, my siblings and I were always told we could be whoever we wanted to be. That's an integral part of who I am today.
Furthermore, she is currently pursuing a college degree despite her successful acting career and a star persona.
Even though Josie's coming out as a transgender woman in 2018 was a surprise to some of her fans, but her friends and family had long known about it. Thus, in her own opinion, her coming-out story is wrongly presented in media as she has only allowed her to be herself.
Is Josie Gay? Now?
For years, Josie was casted as a gay boy on screen, for instance, in Glee, Disney Channel, and the recent 2018 NBC's series Champions. Even though she was just labeled as gay in press and media, she claims she was just forced to identify as something that she was not.
To put it another way, Josie entered the entertainment industry as male-appearing because she had to. After playing the gay characters in movies and tv shows, people started assuming that that is how she was inside.
However, the truth was she was not a feminine gay buy, but she was a transgender female. Thus, her revealed in 2018 was just a sign of her 'being free'.
One Of The Icons Of The LGBT Family:- Ben J. Pierce Coming Out Gay In Style At Young Age; Has Large Family Now
2018 and 2019 have been a busy year for Davis, California native so far.
After receiving the Visibility Award by the Human Rights Campaign (HRC) in 2018, she made waves in the LGBTQ community, and her name is up the list for the 2019 Upstander Award. The award is designed to encourage young readers to be activists and to engage their rights.
Furthermore, Josie is to be honored as Groundbreaker in the 2019 International Day of the Girl.
Josie wrote in a TIME article expressing her out as a transgender female:
My pronouns are she, her and hers. I identify as female, specifically as a transgender female. And my name is Josie Totah.
The now 18-year-old told TODAY she is excited to play female roles going forward.