Entertainment
Joyce Meyer Net Worth: How Rich Is The American Author?
Joyce Meyer is a Christian author, pastor, and preacher...is married to Dave Meyer...has four children, 11 grandchildren, and 2 great-grandchildren with Dave...has a net worth of around $8 million according to to...husband is the vice president of Joyce Meyer Ministries...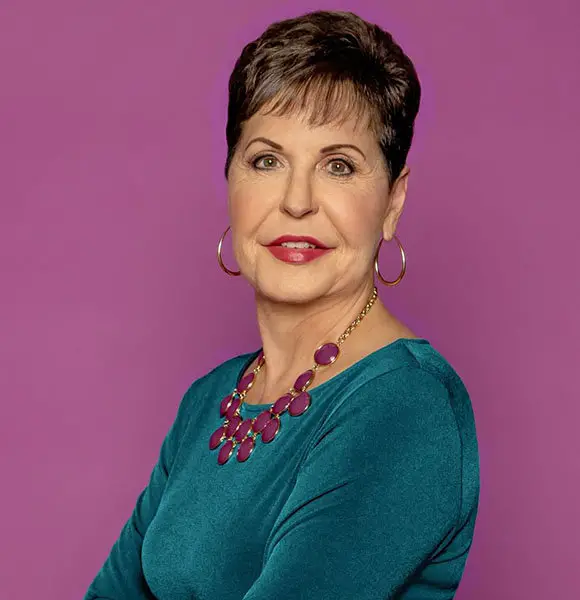 Joyce Meyer is a renowned author, known for her Christian faith-based books. The New York Times bestselling author has penned over 70 books since 1993.
The author is also a preacher and pastor. The born-again Christian is the president of Joyce Meyer Ministries. She also founded her church, Life in the World, in around the mid-1980s.
Joyce Meyer's Personal Life: Husband & Children
Joyce is married to Dave Meyer, who works in the Joyce Meyer Ministries as the vice president of the organization.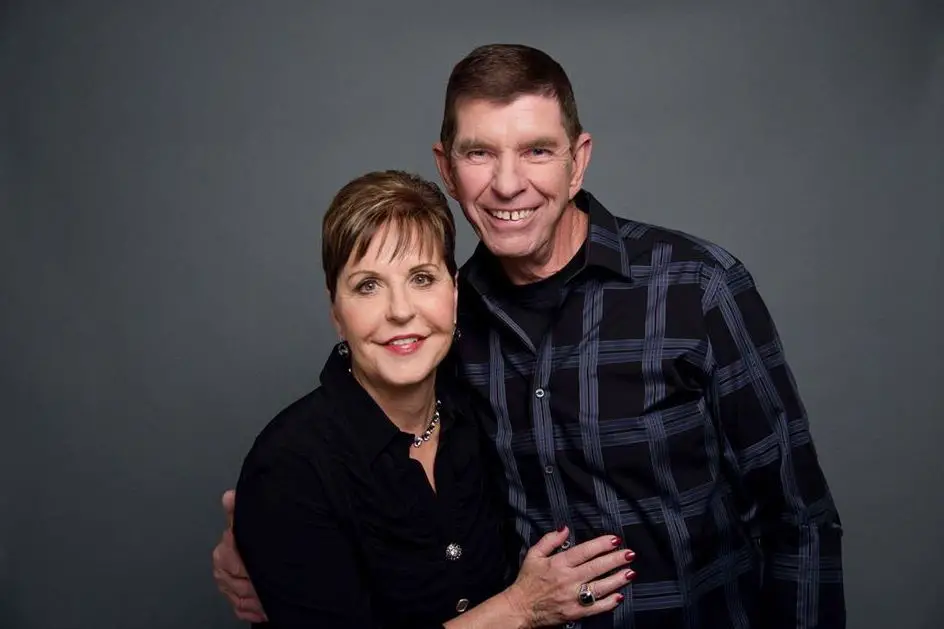 Joyce Meyer with husband Dave Meyer in 2015 (Photo: Joyce Meyer Ministries' Facebook Page) 
Joyce first met Dave when he was a recent Army veteran. The couple then went on five dates before Dave asked Joyce to marry him. So, they got married on the 7th of January 1967.
The pair went on to have four children: David Meyer, Laura (full name - Laura Marie Holtzmann), Sandy (full name - Sandra Ellen McCollom), and Daniel (full name - Daniel B. Meyer). They also have 11 grandchildren and two great-grandchildren.
Past Relationship
Joyce was married to a part-time car salesman before she settled down with Joyce. They got married shortly after graduating from high school.
Another Christian:- Jonathan McReynolds Wife, Relationship, Family
He frequently cheated on her, and also persuaded her to steal payroll checks from her employer. They used that money to take a vacation to California.
The couple divorced after five years of staying in a marital bond.
Net Worth
Joyce Meyer has an estimated net worth of around $8 million, according to Celebrity Net Worth.
Books
Joyce has written many books during her lifetime. Some of her writings are Battlefield of the Mind (1995), Starting Your Day Right (2003), 100 Ways to Simplify Your Life, etc.
Joyce's Bio & Early Life
Joyce Meyer was born on the 4th of June 1943 in St. Louis, Missouri, the United States. Her real name is Pauline Joyce Hutchinson. She became a born-again Christian at the age of nine.
The Christian author's father was a World War II soldier.
Sexual Abuse And Being "Born Again"
Joyce's father went for his military services the day she was born. And, upon his return, three years later, his sexual abuse upon young Joyce started.
His abuse began as molestation and got progressively worse as she grew up to be an adolescent. She said during her 1990 audiotape series Trophies of God's Grace that her father saw nothing wrong with what he did to her.
When she was around nine years old, Joyce told her mother what her father was doing to her. However, when her mother confronted her father, he lied and denied everything. And she believed him.
Know Another Author:- Giovanna Fletcher Husband, Kids, Net Worth, Brother & More
One day, while her family was visiting her relatives out of town, Joyce decided to sneak out and go to a local church. It was during this church visit that she felt she was "born again."
Joyce has now forgiven her father after numerous attempts. He kept avoiding the fact that he had done anything wrong in the beginning. However, after Joyce's persistence, he finally admitted to his wrongdoings and asked for forgiveness with her. 
Interesting Facts: House, Achievements & More
She resides outside St. Louis, Missouri.
She attended and graduated from O'Fallon Technical High School in St. Louis.
The headquarter of her ministry, Joyce Meyer Ministries, is located in Fenton, Missouri.
In 2005, Joyce was ranked 17th in Time magazine's "25 Most Influential Evangelicals in America".
In 2011, Joyce Meyer Ministries was wrongfully accused of having a part in a death lawsuit. She was alleged for being negligent as a counselor to Christopher Coleman, who was found guilty of killing his wife and two sons.