Judah Friedlander's net worth...Issues with wife prospects because of of...hails from the family of...recognized for his signature hats...Standing at the height of...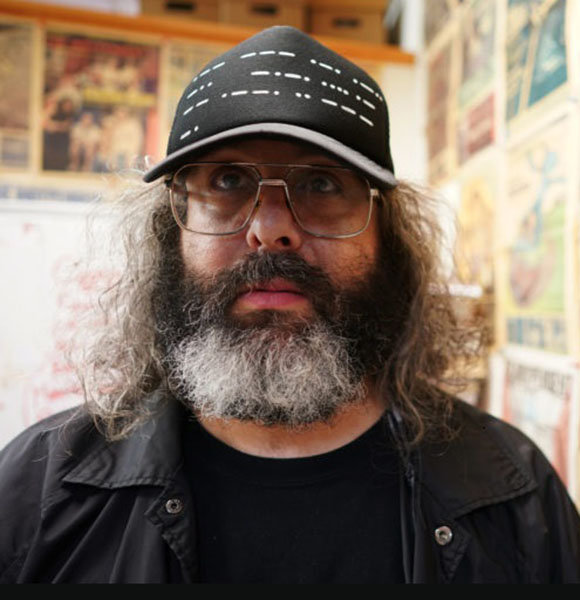 Judah Friedlander's a multi-faceted talent. Beyond his life as an award-winning actor, he garners the title of an esteemed stand-up comic and a beloved, published author.
Best recognized for portraying Frank Rossitano in the hit sitcom 30 Rock, Judah worked as a staff writer for the same show. His other standout performance came as Toby Radloff in American Splendor, a Harvey Pekar biopic. For the role, he even recieved a nod at the 2004 Independent Spirit Awards.
Starring in Dave Matthews Band's music video for 2009 song Everyday, Judah gained the title of "the hug guy." The stated video featured him hugging random people during the entirety of the song.
As an author, Judah is the mastermind behind the humor book How To Beat Up Anybody.
Net Worth, Tour & Hats
Of all his quirky traits & eccentricities, Judah probably gets most notoriety for his signature trucker hats with slogans across them. Born during the stint at the 30 Rock, his ever-so-changing line of hats were all made at home. For each scene, he crafted a specific cap.
Married To Hat-Loving Man:- Singer-Songwriter Tameka Cottle Planning to Split from Husband Along With Her Children?
Besides 30 Rock, Judah's other most noteworthy TV appearances include roles on Unbreakable Kimmy Schmidt, Bordertown, The Lateline, and Xavier: Renegade Angel.
Elsewhere on the big screen, Judah boasts acting credits on Meet The Parents, Wet Hot American Summer, Zoolander, Along Came Polly and Sharknado 2: The Second One.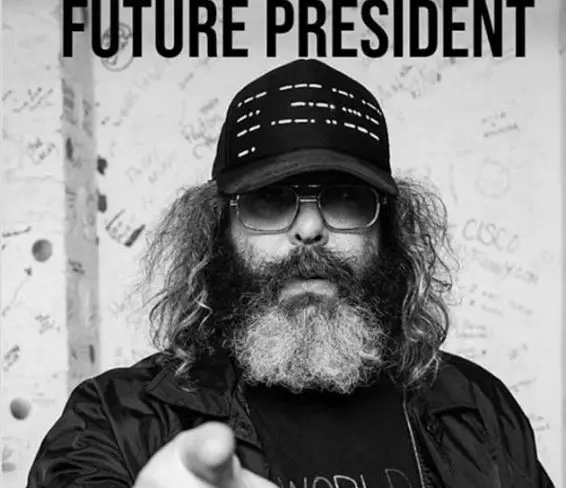 Judah Friedland features on the promotional poster of 2019 Future President tour (Photo:- Judah Friedlan's Instagram)
Working as a stand-up comic, Judah time and again embarks on tours across the US and Europe. All the earnings from touring help further solidify his $3 million and growing net worth (as of 2019).
Wife Or Girlfriend?
Judah is everything that a woman would want in a man. On top of being financially well-off, he is unassumingly humorous. Despite possessing all these qualities, "The Wrestler" actor is yet to bless anyone with the title of wife.
Stark Opposite Of Judah:- Karlous Miller Fired, Wife, Son, Net Worth
During his 2015 interview with Post Gazette, Judah opened up about having trust issues. He can't help but feel that his love interests' carry ulterior motives. It, in turn, has hindered his growth with possible wife prospects.
True to his comedic on-screen self, Judah resorts to tweeting outlandish things in the expense of non-existent dating life. In one instance, he tweeted about divorcing his 40 wives. While in a separate tweet, the comedian quipped that he was building a girlfriend from scratch.
Family, Age & Height
According to Judah's birth of date (16 March 1969), he turned 50 years of age on 16 March 2019.
Fellow Comic:- Scott Rogowsky Wife, Family, Gay, Net Worth
Discussing Judah's family background, his father Arthur Michael "Art" Friedlander carried Russian-Jewish ancestry. His mother Shirley Sestric, on the other hand, was of Croatian-American descent.
Born and raised in Gaithersburg, Maryland, Judah went to film school after earning his high school diploma. In terms of height, he stands five feet and nine inches (1.75 m) tall.