Entertainment
Who Are Julia Butters Age 11 Parents? Child Star's Net Worth & Lifestyle
American child actress, Julia Butters was born in ... as the daughter of parents.....Known for her role as Anna-Kat Otto on the television series American Housewife, she is making a name for herself at the age of......Proclaiming a net worth of ..., she has a lifestyle which many others can possibly only dream of......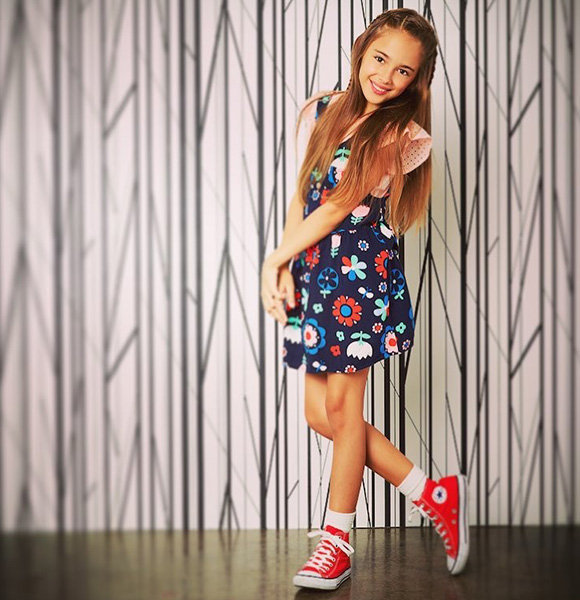 While life could be confined to making sand houses and dressing up Barbie dolls for an average 11-year-old, American child actress Julia Butters is not bound to such limitations as she loves exploring her boundaries.
The actress, famous for her role as Anna-Kat Otto on TV series American Housewife, is off taking shots and doing retakes on the sets while making a career for herself at an early age. She is not just a teenager with a knack for acting but is exceptionally determinant on what she does.
Indeed, she has been stealing hearts with her talent and earning both fame and fortune. With her roles in various tv shows and her upcoming movies, Julia has been able to grab herself a massive amount of net worth and a lifestyle which many others could possibly only dream of.
Well, something like this for a kid would not have been possible if she had not gained total support from her parents. 
Excelling At The Age Of 11, Ultimate Support From Parents
Despite being on the spotlight and excelling in the world of adults, Julia Butter, also known for her role as Gabby Hoffer in the television series Criminal Minds, is only a kid at the age of 11. 
Read Also: How Old is Bella Robertson? The One with The Sibling Squad
Born on 15th April 2007, Julia was raised by her parents under the influence of the entertainment world. To be specific, Julia's father Darrin Butters has his hands in Hollywood as an animator.
Turns out Darrin is known for his works on the animated movies like Big Hero 6, Frozen, Zootopia, Wreck-It Ralph and many more adding on to the list. While his movies were rising up in the chart, his daughter was set to make a name for herself.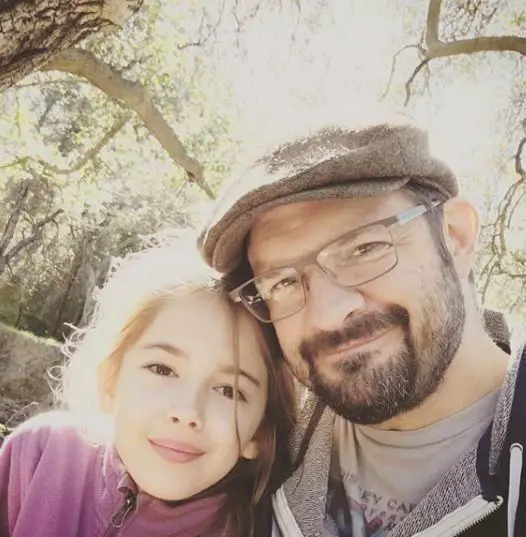 Julia Butters with her father Darrin Butters. (Photo: Darrin Butter's Instagram)
Julia soon landed an acting job making a debut on the series, Criminal Minds. As one thing leads to another, she started getting more parts and portrayed them flawlessly which took her to the height of success while having her parent by her side.
Take A Look At: Five Facts About Aubrey Anderson-Emmons: Modern Family Star's Real-Life Parents, Ethnicity And Much More
Indeed, Julia's parents have been the ultimate support for her as they manage her time schedules along with her social media accounts. The child actress seems more close with her father as they share similar work frame.  
Appearances On TV Shows And Movies
Under her parents' guidance, Julia is making a name for herself as a child actress. With her talents and determination, she has garnered a massive fan following. 
Julia set her foot in the entertainment world back in 2014 when she first appeared in the television series Criminal Minds. She played the role of Gabby Hoffer on the ninth season of the series. Back then, she was just at the age of nine.
A year later she appeared in a short movie, The Rusted, which led her to appear in the movie 13 Hours as Beverly Silva in 2016. In the same year, she also played as Cate in Term Life.
Likewise, Julia made her way up playing short-lived roles in television series like Best Friends Whenever and The Kicks. She also portrayed the role of Elle in the series Transparent. 
You might not wanna miss: Malina Weissman's Bio; Started Modeling Because Of Parent That Led To Another Career?
Currently, she appears in American Housewife while having her upcoming movie Once Upon a Time in Hollywood is on its post-production stage. The movie is set to be released in 2019.