Entertainment
Julia Goldani Telles Has Boyfriend? Witty Actress' Dating Status Now
If it's about American actress, Julia Goldani Telles' acting abilities, there's many out there with golden words of appreciation and appraisal including her own show The Affair's co-creator, Sarah Treem.
Like Treem quoted "Certain actors just command the camera," Julia Goldani Telles is one of those actresses, who gives the best recipe of will-power, energy, and talent to bring all sorts of perfection in the table.
With Julia's such dedication and focus on acting, her love life seems to be left behind while her followers are wishing to know Julia has a boyfriend or not.
Why don't you find the answer yourself scrolling down below!
Dating Status? Has Boyfriend Or Not?
Also the ballet dancer, the Los Angeles, California native has gained many fans for herself through her talent in the world of entertainment. Her dearest followers are keen to know about her love life, but as for Julia, she prefers playing it the other way - a very low profile.
Not has only had she remained utterly silent on whether she has a boyfriend or not in her social media, but also she has upheld her the same silence even in her interviews. Well, she sure seems to keep it to herself and maintain the mystery.
Unlike many other celebrities who love flaunting their beaus, it turns out Julia is not on board with revealing her love life among her fans.
See Also:- Pico Alexander Has Girlfriend? Or Dating Affair Only Exists On Screens?
However, for her more than 43 K followers, Julia loves features her family, which includes her parents and sisters and expressing her. Top of all, her social media is limited to family related posts.
This peculiar gesture of hers has led to few speculations by her fans, who have been doing their guesswork that she probably might be single and not involved in any romance as of now.
Instead, her busy work schedules are what kept her busy all this time.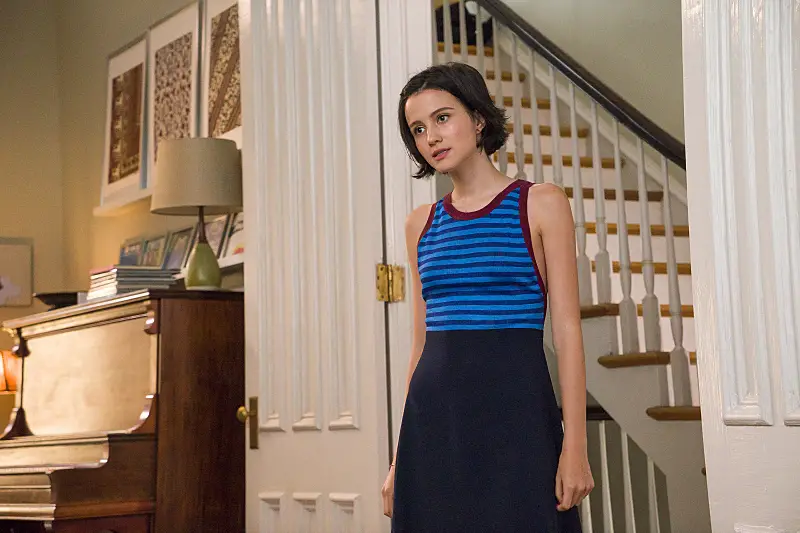 Julia Goldani Telles as Whitney Solloway in series The Affair. (Photo: imdb.com)
With her upcoming movies like Slender Man, The Wind and Looks That Kill, Julia might be really caught up with doing what she does the best.
Watches "The Affair" WIth Parents; Predicts Before It Happens
Apart from her aspiring career, Julia has been blessed with a beautiful family. Daughter of Edward Eric Telles, a Mexican-American sociologist, and a Brazilian mother, Ana Maria Goldani, there's so much more she has derived from her family than just her mixed ethnicity.
For one, Julia has a sibling sister on her side.
You May Also Like: A Look At Sami Gayle's Bio: From Boyfriend To Hair And More That You Won't Find In Her Wiki
She was born in Los Angeles, California but her shift shifted to Brazil when was two. Later, they moved back to the U.S. when she was just thirteen years old. Back then, she used to be involved in Ballet and began her career at the age of 16. After a sudden injury, she took a break from ballet and solely focused on her acting career.
Taking her acting career to such great height, her parents watch her shows now, which includes The Affair. Talking to NYPost on December 2015, she shared her experience of watching the show with her parents saying,
"I watched the show with them twice. It's so awkward. The s*x scenes. You have to watch it alone. My mom is the kind of TV watcher who predicts what's going to happen out loud. Before [the audience learned] Whitney was pregnant, she'd say, 'You're pregnant.'"
Well, Julia, who stands at the height of 5' 7" (1.7 m), sure is blooming in her career with her various appearances in TV series and movies.