Julia Michaels is an American singer-songwriter...is not dating anyone currently...has had many boyfriends in the past...also confessed to have dated girls before...is 26 years of age...was raised up in a family with another sibling...has a net worth of...ended up getting matching tattoos with another pop star Selena Gomez...
Julia Michaels makes headlines on a regular interval. The American singer-songwriter is frequently on the news, sometimes for her amazing music, and at other times for activities related to her personal life.
The gorgeous singer made a big wave on the internet in November 2019 when she kissed another star singer, Selena Gomez. But is there actually something going between these two?
Make Out Session With Selena Gomez
Well, calling it a make-out session would be an exaggeration. Julia and Selena shared a quick peck on the lips on stage in November 2019 during one of their performances.
But what led to the kiss? Julia and Selena are best friends, and they celebrated Julia's birthday together, which falls on 13th November. While Julia was performing her song Anxiety during a show on 11th November 2019, Selena made a surprise appearance on stage. They sang the song together, and Julia kissed her best friend Selena while she was about to leave the stage after the performance.
Also Read About:- Alisan Porter Husband, Dating, Children, Net Worth
But the kiss wasn't the only interesting thing that happened that night. After the show, Julia and Selena ended up getting matching tattoos. Selena got tattooed by Brad Reis, while Julia got her tattoo done by another one of her best friends, London Reese.
Julia's Dating Life
While the kiss between Julia and Selena was most-probably just a show of love between the two best friends, the internet is a champ at running away with stories and blowing them out of proportion.
After the kiss, a few rumors surfaced speculating that Julia might be gay. However, her past relationship records prove those rumors to be false, kind of.
In fact, Julia just got out of a relationship with fellow singer-songwriter Lauv.
But when did they start dating? Various sources suggest that Julia and Lauv started going out after their collaboration on the song There's No Way. The ex-couple kept their relationship unofficial before finally confirming their romance in October 2018.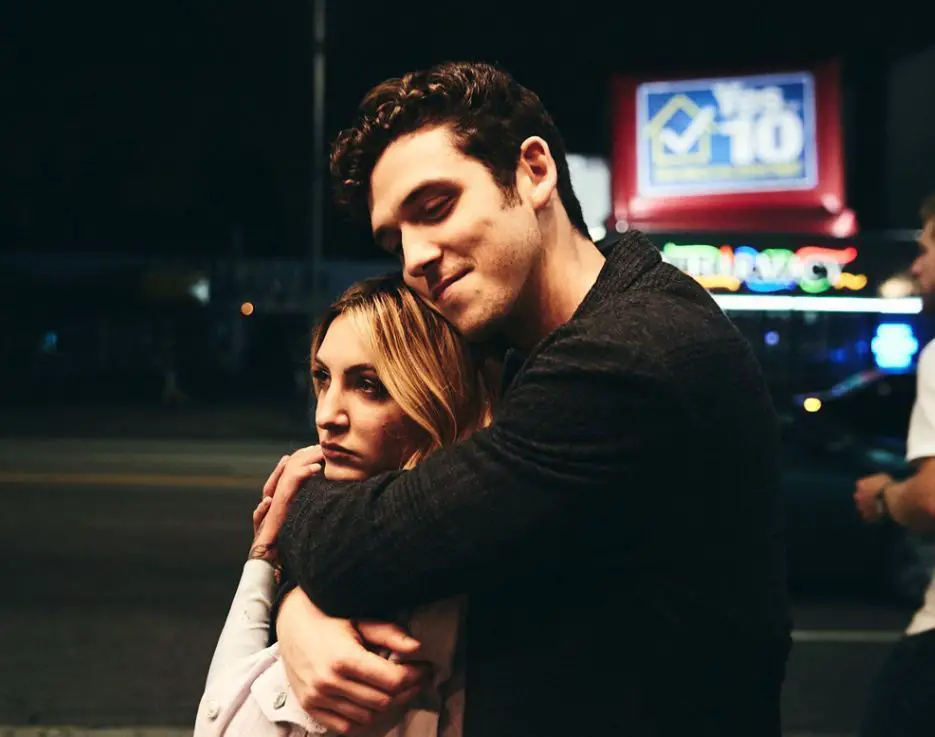 Julia Michaels with ex-boyfriend Lauv in the music video of There's No Way in September 2018 (Photo: People)
But something didn't click between them, and the ex-couple split up in late-2018. The relationship only lasted for about a month.
The split caused both of them to receive unwanted attention, hate, and accusations. Incidentally, Julia posted a story as her New Year's resolution saying "No more dating narcissists", shortly after she split with Lauv.
The story led people to believe that Julia was targeting that story to Lauv. But Julia shortly cleared the air saying that those comments were not targeted towards Lauv. She also said "I love that man more than words and I wish him nothing but happiness and light" in a tweet on 3rd January 2019. The singer also confessed that Lauv had ended things between them, and not the other way around.
In another tweet on the same day, Julia also said the following, confirming that she has dated both men and women in the past:
Assumptions are assumptions and they're only heightened when everyone can pin it to something due to a current situation. I could be talking about a pencil! Lol  I have dated LOTS OF DUDES and girls. Let me tell you Ima be celibate for real lol
Family, Height, And Other Info
Julia (full name - Julia Carin Cavazos) was born on 13th November 1993 in Davenport, Iowa, US. She is the youngest of two children of her parents Juan Michael Cavazos and Julie Scriven. Her elder sibling, Jaden, was also a singer.
Talking about her parents, her father is an actor originally from Puerto Rico. But upon moving to the US, he opted to change his name to something more American and went for Juan Michaels.
Julia was born with a natural talent for singing and songwriting. She began singing when she was just 12 years old. Already becoming familiar with the environment of the music industry at 19, she collaborated with Lindy Robbins on songs such as Sorry, Bad Liar, and Slumber Party. These songs were sung by artists Justin Bieber, Selena Gomez, and Britney Spears respectively.
You Might Be Interested In:- Lana Del Rey Boyfriend, Married, Family Details
Standing at 5 feet 2 inches tall, Julia has released several Extended Plays (EP) during her career, namely; Julia Michaels ( 20th July 2010), Futuristic (18th April 2012), Nervous System (28th July 2017), Inner Monologue Part 1 (24th January 2019), Inner Monologue Part 2 (8th June 2019).
The singer is on tour as of November 2019. Her tour has been getting positive feedback from the attendees.
All her music, songwriting, and tours have contributed to Julia's huge net worth. She has a net worth of $4 million as of November 2019, and at 26 years of age, her career is in just the right stage for her to become a multi-millionaire singing icon.