Entertainment
Julian Dennison's Age, Parents, Brother, School & Now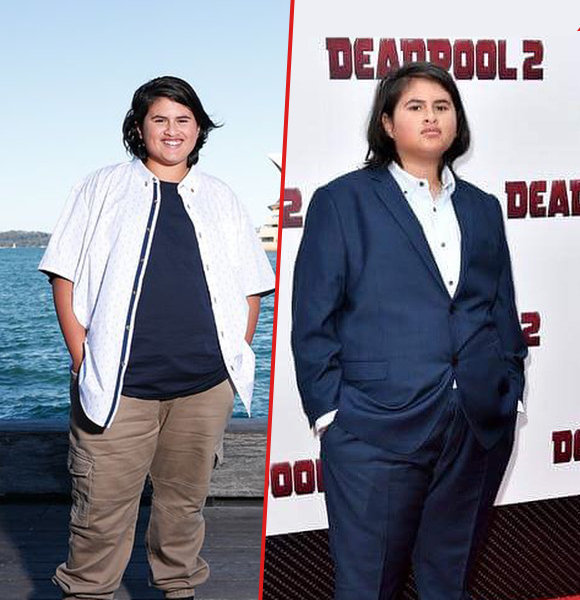 Actor Julian Dennison is best known for his role in Hunt For The Wilderpeople (2016), where he appeared alongside Sam Neill. He even took home the winning title in the Best Actor category in the 2017 New Zealand Film and TV Awards.
Before this achievement, the artist acted in the drama Shopping (2013), which led him to win the category of Best Supporting Actor at the same award back in 2013.
Even though he has been focusing on his career, he has managed to keep his personal life away from the spotlight.
Keep scrolling to know more about his details. 
Julian Dennison's Parents, Brother 
Julian's mother and father are members of the iwi tribe, Ngati Haua, and the waka (canoe) Tainui. His mom worked as an actor as well.
Tiffany Smith Wiki:- Age, Parents, Height & Movies
Dennison was brought up in Lower Hutt, New Zealand. He is the third of a group of four kids and has a twin sibling named Christian.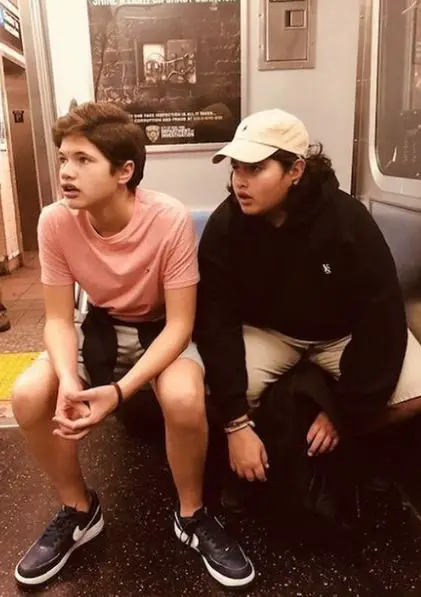 Julian Dennison with brother Christian Dennison in 2018 (Photo: Julian Dennison's Instagram)
His brother is an actor who has fronted the online program Wild Eyes. The series, produced by New Zealand on Air and the Ministry for Business, featured a mission given to kids to become more outgoing and in touch with nature.
Julian Dennison's Movies 
Julian made his onscreen debut in the film, Shopping (2013), where he played the role of Solomon. The next year, he appeared in the movie Paper Planes (2014). 
His breakthrough role came after being cast in Taika Waitii's critically acclaimed movie, Hunt For The Wilderpeople (2016). The film put him in the international spotlight, and in 2018, he landed the role in the hit superhero franchise Deadpool 2 (2008).
Explore: Maia Campbell's Separation with Her Husband & Her Past Struggles
He also appeared in the TV series Aroha Bridge (2019) and The Strange Chores (2019). 
He has been cast in the upcoming film Godzilla vs. Kong. The movie is slated to be released in 2020. 
Julian Dennison Cast By Ryan Reynolds
Julian's biggest movie project to date is Deadpool 2 (2018), where he portrayed the role of a character named Firefist. The movie was a box office success and made over $500 million worldwide. 
Deadpool Actress Leslie Uggams:- Details On Her Inspirational Husband & Children Story
Interestingly, the young actor was the first choice for the role and was chosen by star Ryan Reynolds. Taking to NZ Herald in 2017, Julian's co-star said, 
I'm very good friends with Taika. So that's kind of how I found him. Obviously, I saw Taika's film [Hunt for the Wilderpeople] and I was like, 'who is this kid and what voodoo did you put on him to make him this good?'" And Taika said, 'he just is that good.' He was the only one we ever considered for the role.
Also, during Julian's interview with news.com in 2018, he had landed a role in another major movie but was unable to share the details due to contractual obligations.
More on Julian Dennison
Julian was born on 26th October 2002 in Lower Hutt, New Zealand. His star sign is Scorpio. He studied at Lower Hutt elementary school. He stands at the height of 5 feet 3 inches (1.6 meters). 
As of now, he was recently seen in Godzilla vs. King as Josh Valentine. However, he has been the voice of Pierce in the TV series, The Strange Chores. 
As a secretive person, he has been able to keep his net worth well hidden. But looking at his work and dedication, we can safely assume his net worth is in the millions. 
Stay tuned to get more updates on Julian Dennison.