Entertainment
Who Is Julian McMahon Spouse? What's His Married Status Now?
Transitioning from the world of law and economics, Julian McMahon is a...Married at present, Julian shares the relationship of husband and wife with...After being married, Julian and...Without news and rumors of a split or ongoing troubles in their...The spin-off has not set a date on the release date though. Much of its previous cast is sure to make an appearance on the show and it is being directed by...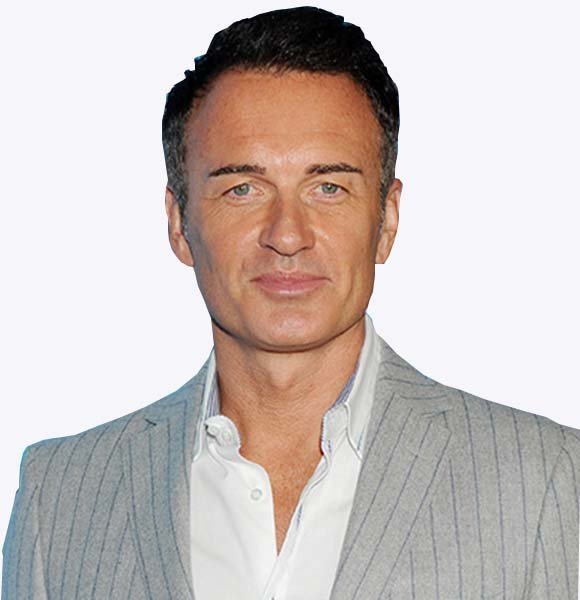 Julian McMahon was not always a hot-shot Australian actor.
Transitioning from the world of law and economics, he had dwelled into the modeling world before finally bringing his acting charms in the late 1980s.
With roles in small scale TV series and TV movies, he slowly reached new heights with popular series and featured films.
Later, he did more prominent roles as Dr. Doom in the 2005 Fantastic Four and as Dr. Christian Troy in the Nip/Tuck series. Now, he is considered a talented actors Hollywood is lucky to feature.
Who Is Julian Married To?
A married man, Julian shares his household with wife Kelly Paniagua. The pair were longtime lovers before eventually tying the knot in 2014.
After dating for over 11 years, the pair's decision to get married was a long-awaited ordeal. Julian proposed to his beloved during a flight and with the help of his daughter, Madison Elizabeth McMahon. The couple remained engaged for six months and finally got married in June 2014.
Relationship Talks :-  Kaitlyn Black Boyfriend, Married, Family
Julian and Kelly enjoyed a small auspicious ceremony in Lake Tahoe on the edge of California and Nevada, surrounded by snow-capped mountains and forest, and accompanied by family and friends.
After being married, Julian and Kelly have reduced their public appearances, it seems. Last seen together at the promotion of his movie Swinging Safari in 2017, the two have not made any more dazzling appearances.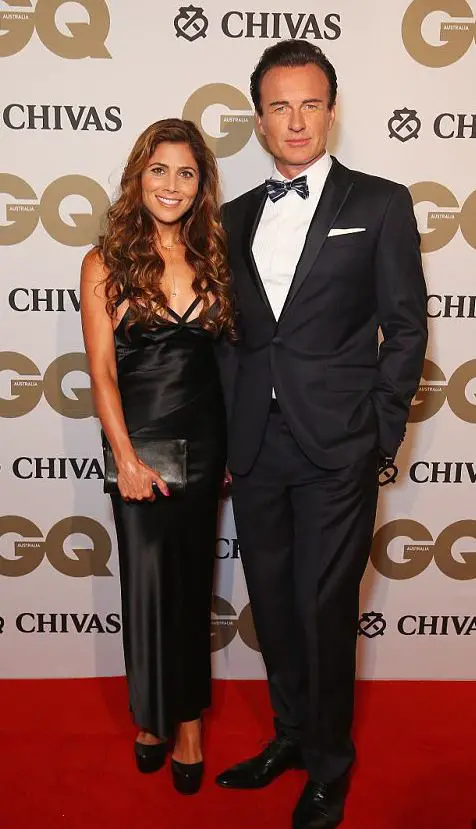 Julian McMahon with wife Kelly Paniagua at an event (Photo: dailymail.co.uk)
Without news and rumors of a split or ongoing troubles in their marriage, it is safe to say the duo's relationship is going strong in 2019.
The marriage with Kelly was the third for the Fantastic Four star, who was previously married to singer Dannii Minogue in 1994 and actress Brooke Burns in 1999. It was with his second spouse Brooke that Julian welcomed his beautiful daughter Madison.
Julian's Career And Net Worth
As of 2019, Julian is still making some big noises in the Hollywood industry. Julian was cast in the lead role in the series FBI: Most Wanted. A spin-off series of FBI, Julian's character of FBI agent Jees Lacroix is going to be taking charge in this one.
Production and filming for the series has already begun, and fans of the original series are in much anticipation of the project. The show - directed and written by René Balcer - is set to feature a cameo by many of its previous cast.
The spin-off got its first pilot released in the first half of 2019; however, it is scheduled to release in the year 2020.
You May Like :- Lewis Howes Wife, Family, Relationships, Net Worth
Apart from the upcoming crime drama, the actor has an impressive number of 38 other acting credits.
With projects like Swinging Safari, Charmed, Hunters, Paranoia, Julian boasts a fortune worth $16 million. The actor also has added to his wealth by selling his homes. Priced at a whopping sum of $2,299,000 and $3,550,000, he had enlisted his two homes for sale a few years ago.
More Facts On Julian
Julian stands tall at the height of six feet two inches (1.88 m).
He was born on 27th July 1968 in Sydney.