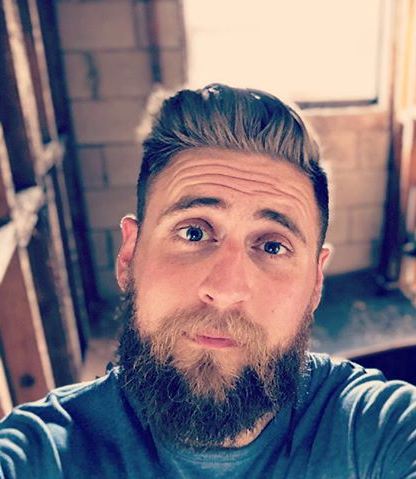 Justin Stamper, age 29, made a career out of the adversities of his life. The Zombie House Flipping, Sales and Outreach star was a teenager when his childhood home was sold at the courthouse steps in 2008.
The A&E star's family business was hit hardest by the recession; they had no idea that their house was in trouble until it was too late. Luckily, Justin's family were able to convince the new buyer to re-sell their former home to them.
After the harrowing episode, Justin couldn't go to college as he had to help his family. A line cook at a Disney steakhouse by the night and a bidder on properties by the day, he worked his way up and made a name for himself in renovating abandoned houses.
Justin Stamper Bio
The talented star was born on 18th May 1989 in Orlando, Florida. When he started working full time in the renovation, he met Ashlee Casserly Greenberg at the same company he worked. Justin developed a professional relationship with the Irish architecture over time and co-founded Blueprint Real Estate Group, a brokerage with her.
For You:- Sam Rybka Bio, Age, Boyfriend, Net Worth
Justin's exceptional work in renovating unhabitable houses had already earned him a good reputation in Florida. Impressed by his resume, A&E contacted his partner Ashlee and approached them for Zombie House Flipping, Sales and Outreach.
Never in his wildest dream, Justin had envisioned himself headlining a reality show in his career. But, when the chance presented itself, he grabbed it with both hands and started filming the show in 2015.
Special Individual In Justin's Life
The Orlando native is a private person so that his Instagram is secret, hidden from privy eyes of the public. But, he keeps flaunting an extraordinary person of his life in interviews.
Well, the person in question is none other than his dog, Marley. A self-proclaimed dog lover, Justin considers his dog as his family member and a best friend.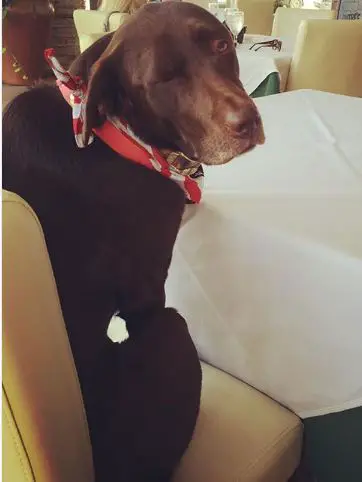 Justin Stamper's dog and best friend Marley on 13th February 2016 (Photo: dsaw johnson's Instagram)
Due to his experience raising Marley, he even shared tips to raise and train dogs on his website back in 2016.
Read About AnotherReality Star:- Elizabeth Potthast Wiki, Age, Boyfriend, Pregnant
As far as his dating life is concerned, the reality stars like to hide the ongoings of his romantic relationship. For public knowledge, he is married to his work.
Net Worth
Justin's resume includes being an entrepreneur and a reality star. His highly successful company Blueprint Real Estate Group earns him good bucks. Besides, being the co-owner of the boutique, he also owns a business with his dad.
Starring as the cast member of Zombie House Flipping, Sales and Outreach, he earns a salary of $50,529 per year. Thus, he boasts a decent net worth, although not revealed just yet!