Entertainment
Kali Uchis, The Baddie, Who Made Herself Thrive In The Industry
Kali Uchis has built herself as a strong woman with clear views, overcoming her hardships as a kid and in her teens. Her adoring admirers surround the singer.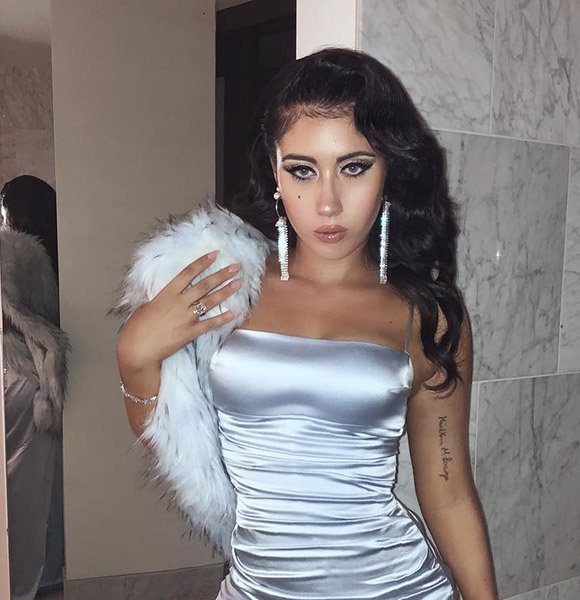 This versatile performer, Kali Uchis, has acquired a vast dedicated audience by both her elegance and her smoky flare, making her the neatest analog to the so-called "R&B Maestra."
She has beautifully hypnotic, seductive vocals and has authored numerous songs, and performs her own music. Like the creative diva she is, she creates videos, crafts album art, and even arranges her retro attire.
Kali's Life Outside Work
Karly-Marina Loaiza was born on July 17, 1994, in Alexandria, Virginia. Born and raised in an immigrant and low-income family with a Colombian father and an American mother. As a result, her family life was frequently packed with rigorous daily effort.
Her Counterpart:- Ari Lennox Ethnicity, Real Name, Hometown, Net Worth, Boyfriend, Height
During her school years, she learned to play the piano and saxophone and was a jazz band member. The singer's love of photography inspired her to design mixtape album art. As a T.C. Williams High School student, the singer had a great liking for the arts and shunned almost everything else. Unfortunately, her habit of ditching class and disobeying her parents' curfew led to her being booted from her home throughout her teens.
"You can't really teach having a designer's eye or being a creative person; I think art is very subjective," she says. "So I kind of always thought art school was pretentious and a waste of money."
She composed poetry, poems, and music under the pen name Kali Uchis, which was given to her by her father. Initially, she seemed to have no intention of singing but instead of making films. She created songs on her piano while living in her car after being kicked out, eventually released as her lo-fi mixtape, Drunken Babble.
Her Art and Career Influence
Uchis remarked that the music of the 1960s, with its blend of classic blues, R&B, and doo-wop, has inspired her. She also claimed that she adores jazz, citing Ella Fitzgerald and Billie Holiday as musical influences early in her career. She asserts:
"Musically and aesthetically, the culture of it just inspires me." 
On the brink of her journey, Uchis made her first-ever mixtape, Drunken Babble, on August 1, 2012, just after graduating. The mixtape was described as "genre-defying," with themes ranging from doo-wop to reggae to early 2000s R&B. 
In 2017-2018, the Colombian-American singer had a seismic shift in her career with her album "Isolation," which reflected her life's journey. In October 2017, Uchis was nominated for a Latin Grammy Award for Record of the Year for "El Ratico," her duet with Colombian artist Juanes. Moreover, at the 60th Annual Grammy Awards, she received her second Grammy nomination for Best R&B Performance for "Get You," her duet with Canadian singer Daniel Caesar.
Last but not least, this year of 2021, the queen received the Grammy Award for Best Dance Recording.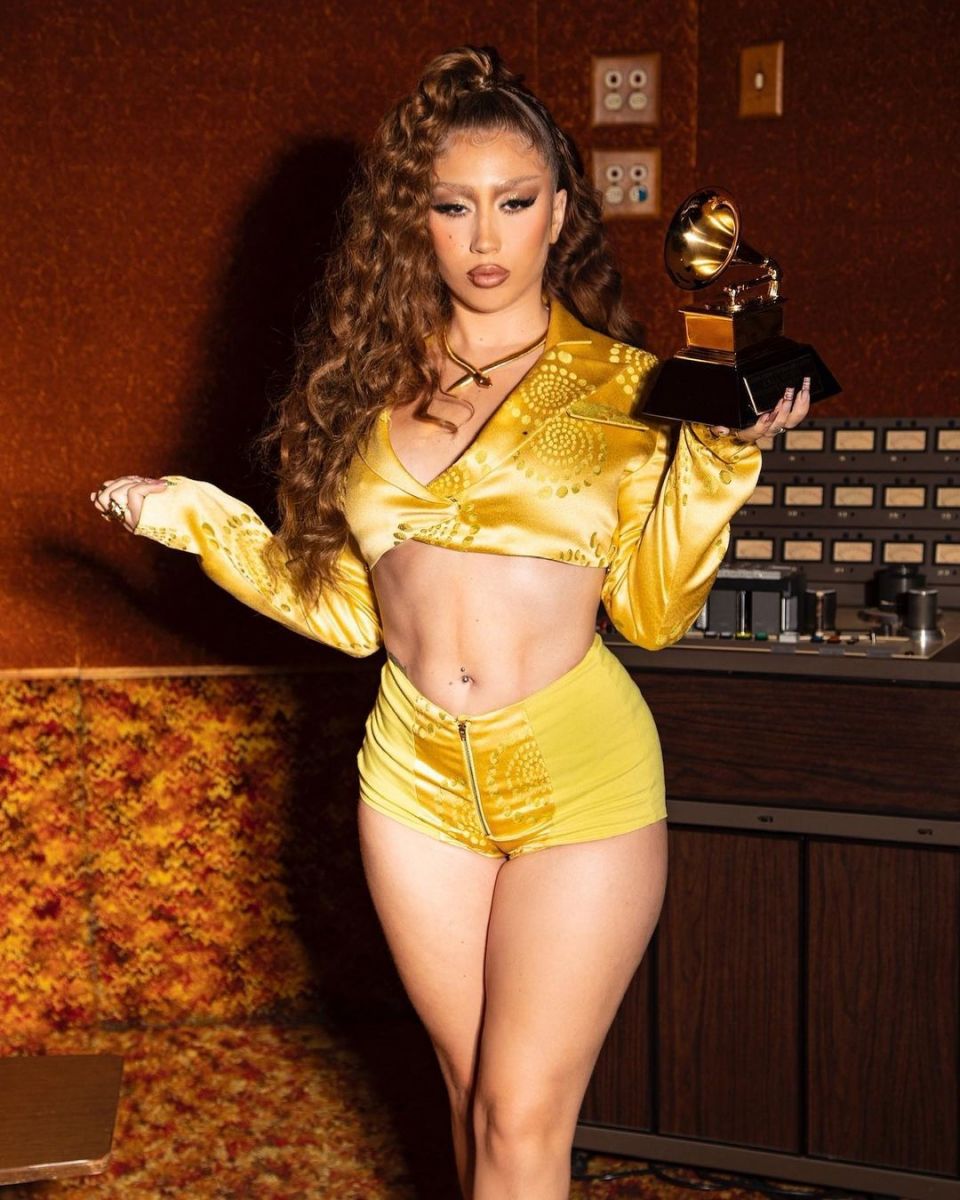 With her Grammy Award, Kali Shining Brightly. (Instagram/Kali Uchis)
"Telepatía," the title single from her second studio album, gained fame in early 2021 through lip-sync videos on the TikTok app. It debuted in the top 10 of Billboard's Hot Latin Songs chart, and it made it to number three on Spotify's US Top 50 and number fourteen on the service's Global Top 50. So far, the song has reached the top 39 on the Billboard Hot 100.
Additional Commitments of Hers
In 2018, the compassionate gem launched selling clothing on the online shopping app Depop and donated the proceeds to a local charity.
She had posted a photo on Instagram with "in my hometown of Colombia I was able to contribute medicine, groceries, school supplies, new shoes, household appliances, & even make house modifications for some families suffering from disabilities, illness, & others who had nothing after fleeing from guerrilla warfare."
 
Focusing On Tour:- Megan Thee Stallion Real Name, Parents, Net Worth
To cut a long tale short, the singer has grown into a badass babe only due to her own growth, which has led her to new experiences and a more profound comfort with life. Actually felt like an outcast at home and at school throughout her upbringing; she mastered a craft that we may never be able to do.