Entertainment
Karen Fukuhara's Dating Life With Her Boyfriend and Career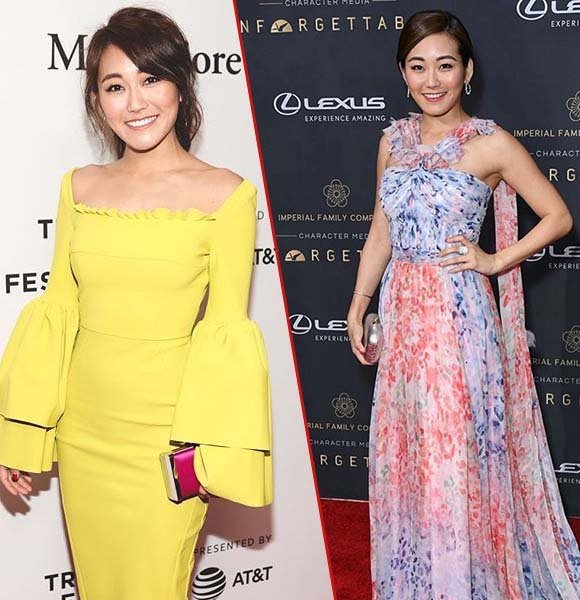 Karen Fukuhara first came into the spotlight following her role in the star-filled hit movie, Suicide Squad (2016). In Suicide Squad, she shared screentime alongside A-list actors, including Will Smith, Jared Leto, and Margot Robbie.
Apart from her amazing career, fandom is raising a well-asked question: "Does Karen Fukuhara Have a Boyfriend?"
Who Is Karen Fukuhara's Boyfriend?
Karen Fukuhara is unmarried but she is currently dating her boyfriend Keith Tio.
Tio is a model and photographer having a massive fan following on Instagram, he also owns a clothing line named November.lab, which consists of mainly winter attire best for snow days.
Karen met her boyfriend Tio in 2014, and the couple has been together ever since then. Even if the romantic details remain under the wrap away from media's attention, the boyfriend Keith timely shares pictures of Karen when they travel together.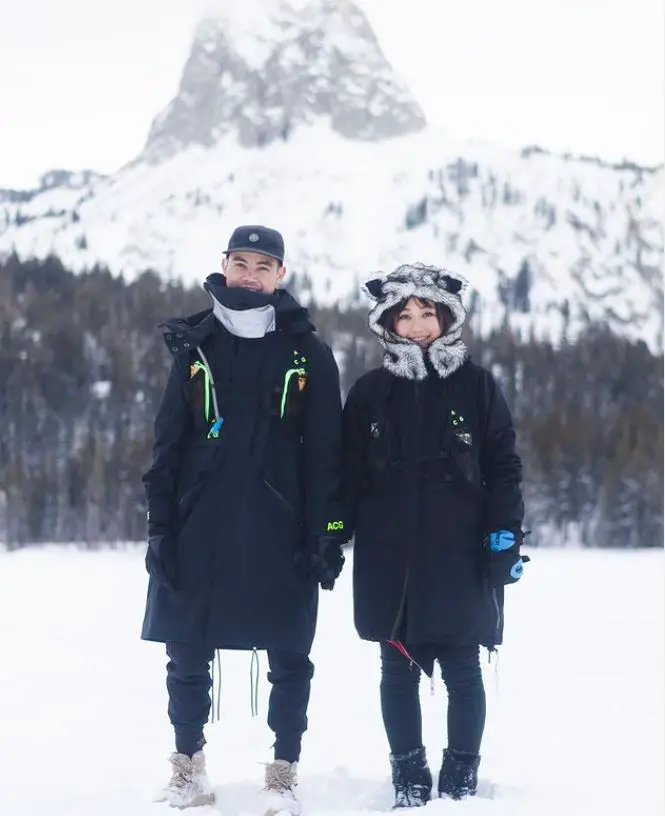 Karen Fukuhara with Her Boyfriend Keith Tio (source: Instagram)
Karen uploaded an adorable picture of them together on Valentine's Day, captioning, "Happy Valentine's Day to my personal heater boi thanks for keeping me warm all winter".
As things are going great for them, we cannot wait for Tio to turn husband from boyfriend as the couple looks gorgeous together; by the photography profession of Keith, we can only imagine how amazing the wedding shot is going to be. Really Can't wait!
Apart from her successful romantic life, the actress has also done wonders in the acting industry.
Career
Karen managed to make a debut onscreen with a major role in 2016. That year, she played the role of "Katana" in the DC franchise's big-budget superhero film, Suicide Squad (2016). Her first movie project did really well financially as it raked $325.1 million at the US box office alone.
Cast Of Suicide Squad :- Jai Courtney & Girlfriend Madly In love, Wife To Be?
Interestingly, the actress did almost all of her stunts without hiring a double for her movie, all thanks to her martial arts background; ever since her childhood, she was keen on learning Karate and even has a brown belt in Kyokushin Karate. 
After her breakthrough project, Karen was cast in yet another dark superhero genre show titled The Boys (2019). The show became an instant hit among the audience and was renewed for a second season.
Before gaining fame in Hollywood, she worked various jobs ranging from waiting tables to working as a translator for a Japanese model.
Furthermore, she has also done some voice acting for several animated TV shows, such as Craig of the Creek (2018), She-Ra and the Princesses of Power (2018), and Kipo and the Age of Wonderbeasts (2020).
Now let's get to know the star on a personal level.
Short Bio
Karen was born on 10th February 1992 in Los Angeles County, California. Fukuhara possesses Japanese roots as her parents are originally from Japan, and then migrated to the USA before her birth. Her father works for a Japanese company, whereas her mother is a piano teacher by profession. 
She earned a Bachelor of Arts degree in Sociology and Theater in 2014 from the University of California at Los Angeles. 
Standing at the height of 5 feet 2 inches (1.57 meters) tall, the star first introduced her mother to her fans on the occasion of Mother's Day on 14th May 2018 through her Instagram handle, sharing words of appreciation. 
Karen is the only daughter in the family; she does have a younger brother whom she describes as a troublemaker.
Kwon Alexander [49ers] Injury Details:- Brother, Contract & Salary
Interestingly, despite gaining notable fame, the Suicide Squad star admitted in 2016 to ABC News that she was still in her struggling years and lived with her parents.
Moreover, very recently, the star faced a scary encounter and was a victim of ongoing Asian hate.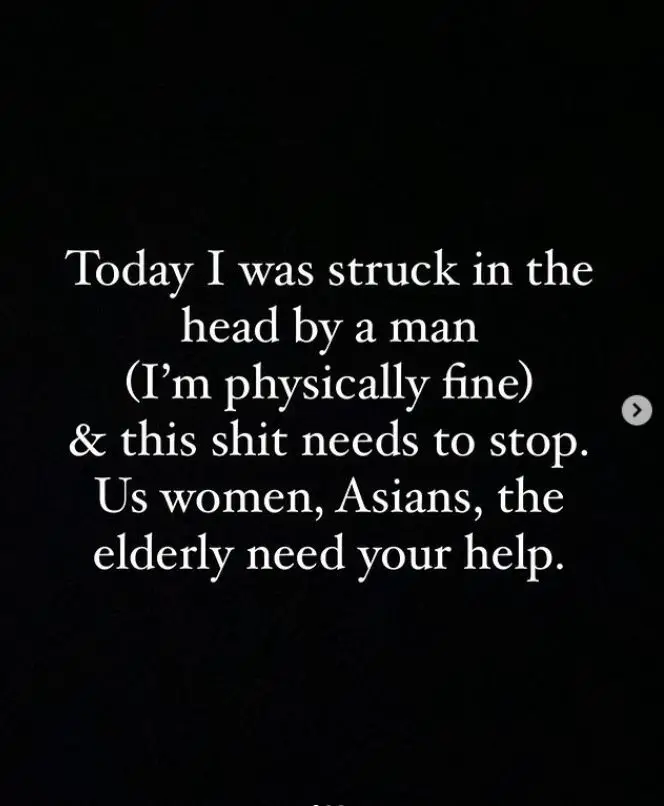 Karen Fukuhara's Testimony (source: Instagram)
The star uploaded a series of texted pictures on March 17, 2022, explaining her experience and how the ongoing Asian hate and hate crimes need to stop.