Entertainment
Karl Pilkington's Girlfriend Suzanne Whiston Declares 'Proud Wife' | Married?
British radio producer cum reality TV star Karl Pilkington has never shied about from name-dropping his long-term girlfriend...the duo has been dating since...Karl's cheapness may have played a prominent role in Suzzane not being crowned...Karl, who has a net worth of more...Karl - who, at the moment, is busy working on his new show.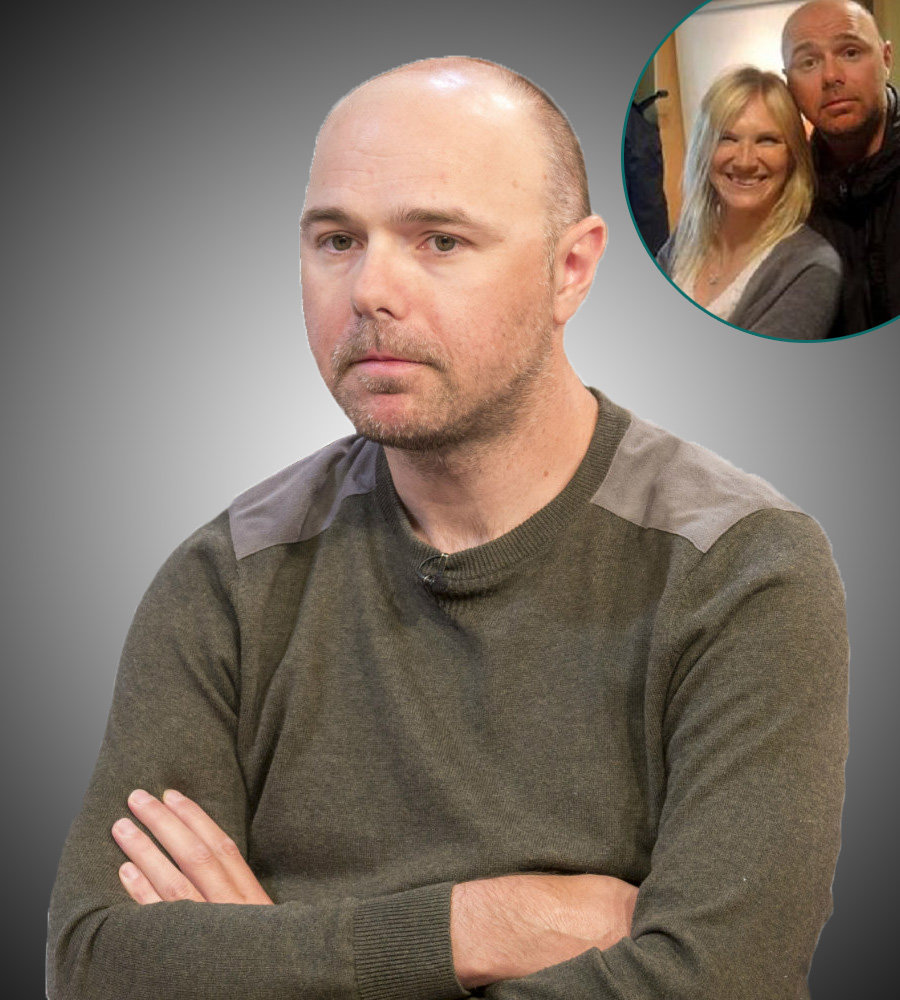 Quick Information
Divorce/Split

Not Yet

Eye Color

Brown

Hair Color

Brown

Hair

Short

Weight

82 kg (181 lbs)

Height/ How Tall? 1.85 m
High School

Ashton on Mersey Secondary School

Career

1998-present

Net Worth

$3 Million

Salary

$600 Thousand Per Year

Dating/Affair

No

Partner

Suzanne Whiston (1990–)

Date of Birth Sep 23, 1972
Relationship Status

Dating

Children/Kids

Not Yet

Mother

Dorothy Pilkington

Father

Alan Pilkington

Ethnicity/Race

N/A

Religion

N/A

Zodiac Sign

Libra

Profession

Television Presenter

Birth Place

Manchester, United Kingdom

Nationality

British
An Idiot Abroad star, Karl Pilkington amuses audiences with his deadpan delivery and bizarre observations since his rise to prominence as a producer turned host on The Ricky Gervais Show.
Following the success of An Idiot Abroad's debut season, the Manchester native would go on to do two more seasons. In 2012, Karl made his acting debut by starring in Derek.
His new show titled Sick Of It "follows Karl, a middle-aged man recently ditched by his long-term girlfriend, as he muddles through life & tries to make sense of the modern world."
That's reel life. As for the real world, Karl's girlfriend of 20 plus years hasn't ditched him yet.
Suzanne Whiston: Karl Pilkington's Girlfriend Since 1994
Karl, age 46, and his long-term girlfriend, Suzanne Whiston know how to take romance for a long time; the duo has been dating since 1994. Despite being public figures, the pair opted for a low-key relationship. 
Suzanne, age 50, is best recognized for her work as a producer on the BBC football highlights show Match of The Day.
Related:- Writer Stephen Merchant: Why is he not Married Yet? His Dating History with All Girlfriends
Little did anybody had the idea that Karl would interestingly change the manner of low-key! On October of 2015, speaking to Irish examiner, the An Idiot Abroad star provided a rare insight into his relationship with his girlfriend. He said:
"My long-term girlfriend Suzanne Whiston and I don't have kids."
In the same interview, the 46-year-old reality TV star also confessed that the couple is not much into a lavish lifestyle.
While the pair has to go through a long-distance relationship and battle conflicting time schedules, Karl makes sure to talk through FaceTime and Skype. In his own words: 
"But now me and Suzanne FaceTime and Skype. As long as the time difference isn't too bad, I speak to Suzanne every day."
Whether it is traveling to meet the tribes of Amazon for the filming of his shows or a small trip to another district for the work-related matter, Karl always checks up on his loved ones, Suzzane.
To be around each other more often, Karl - who has reported the net worth of $3 million - and his girlfriend have founded a production company named Alrite Productions.
Similar:- Brian Quinn Is Not Married! It Is Not A Perfect Girlfriend Or Wife He Is Waiting For
Married Life An Option?
It's not always the best idea to mix business with personal life. But for someone who made a name for himself because of his greedy personality, the line between love and greed gets blurry.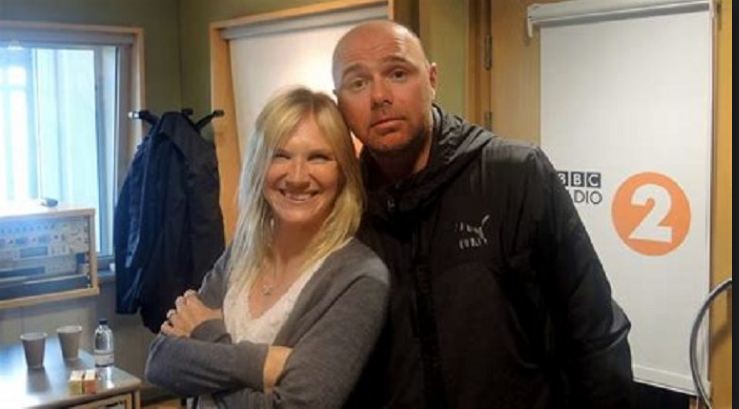 Not Married:- A very rare sighting of Karl and his girlfriend together posing for a picture (Photo:- heightline.com)
Forget getting married, Karl and his girlfriend, Suzanne Whiston haven't even committed to the act of being engaged despite being together for more than two decades.
Discover:- Married Man Noel Clarke's Beautiful Wife & Kids! Family To New Series
Indeed, Karl's cheapness may have played a prominent role in Suzzane not being crowned as his wife. He once said:-
"I don't know what difference it would make. You can either have a big wedding and then think: 'We could have chucked that money at the mortgage,' or you do it on the cheap at a register office – what's the point of that?"
From his statement: either Karl truly believes that marriage is not a worthwhile investment or he's just donning his TV persona of a "cheap Brit" for public amusement.
An alternative theory would suggest that Karl and Suzanne have no desire to be restrained in a box, labeled as a husband and a wife. Or if you go by Suzanne's fake Twitter, whose bio proudly claims that she's a proud wife of Karl.
New Show "Sick Of It" Back For 2nd Season?
Interestingly enough, Karl refrains from indulging in the glitz and glamours of social media. His last Instagram post dates back to 2014. The reality star doesn't bother updating the fans.
Speaking of updates, the fanatics of Sick Of It were in for a treat when Sky One, the network which houses the show, announced that it had renewed the scripted series for the second season in December 2018.
Upon the announcement, a less than ecstatic Karl via British Comedy Guide stated:-
"I should be chuffed that people liked it enough that Sky wants a second series, but just like in Sick Of It, my inner voice is reminding me of the sleepless nights and stress I went through when doing the first series. I can never enjoy anything."
In the months preceding the news, the former Derek actor had professed skepticism about the show returning to TV for a second season. Well, isn't that a pleasant surprise for everyone?
Celeb With Same First Name:- Karl Glusman Is Engaged! Girlfriend & Fiance Zoe Kravitz Flaunts Ring
Like its debut offering, the second installment will likely consist of six episodes. The second season of the series sees Karl's on-screen aunt Norma and her latest caregiver take over his character's life.