Entertainment
Kasey Kahne Smitten With Girlfriend/ Wife, Getting Married Soon? Details Here
Kasey Kahne in a loving relationship with...they have been together for...began dating since...shares a...year old son who was born in...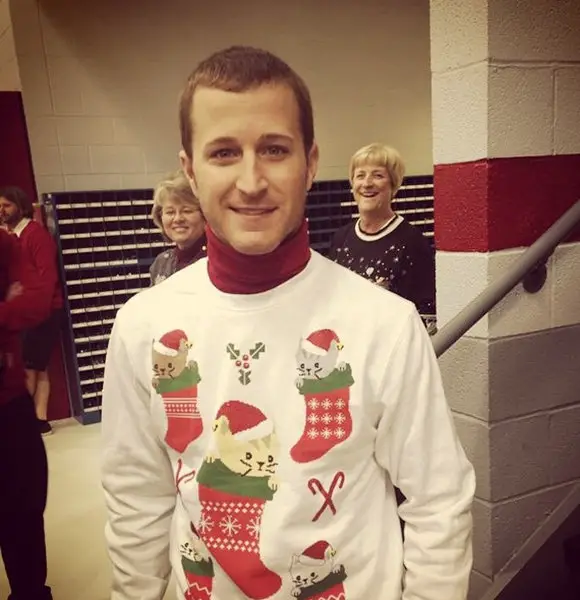 American professional stock car racing driver Kasey Kahne is the current full-time monster in the Monster Energy NASCAR Cup Series, with his No. 95 Chevrolet Camaro ZL1 for Leavine Family Racing.
But that's not all the racer has been driving in his life! Behind the wheels, Kasey has been leading a loving relationship with his partner for a long time, who is nothing but his wife-like-figure. The couple even shares a baby together, making them a perfect family of three.
But is he ever getting married to his girlfriend?
Let's find out! 
Multiple Dating Affairs; Breaks Up With Single Mother
Kasey Kahne is no less than a "married" man, considering his long-term relationship with his wife-like partner, Samantha Sheets. But he hurdled through many dating lives before he could start the romance with Samantha. 
Back in the summer of 2004, he had his name tagged along with a gorgeous Virginia Tech student, Ashley Speegle. Back then, Ashley was featured as Kasey Kahne fan in a USA Today, and not long after, they were witnessed sharing romance.
Although it is not known how the couple began dating and turned from fan to Kasey's sweetheart, the pair were together for almost nine months. 
See Also: Kandee Johnson And Her Tumbling Life With Irresponsible Husband; Finally Happy After Being Engaged To Boyfriend?
Later the duo parted ways in the off-season of 2005. In the same year, Kasey had a short-lived romance with Kristy Labonte, the daughter of fellow NASCAR driver Terry Labonte. The couple was also featured on the FX show NASCAR Drivers: 360 but soon later they moved their separate ways by the time the show aired.
In 2006, Kasey had a fling with VU student, Britney Hagy during Summer of 2006. They were even spotted together at the NASCAR pit crew challenge. Later in early 2007, Kasey dated Ashley Miller but parted ways soon.
His long-term relationship with Jenny Severance began in November 2007. However, nine months later, he broke up with the single mother in August 2008. After that, Kasey had a low-key love life as he kept it under his wraps until he met his current girlfriend Samantha Sheets.
Wife Like Relationship With Girlfriend; Married Plans?
Kasey and Samatha have been dating for a long time now. It is not known how the couple met but the pair began dating back in 2014. Since then, they have been going strong with their relationship.
Don't miss: Model Lara Stone, David Williams' Ex-Wife Secretly Romancing After Divorce!
A year later the duo blessed with their first born. Samantha gave birth to their first son, Tanner on 13 October 2015. Kasey took it to Twitter to reveal the news of the birth of his first baby.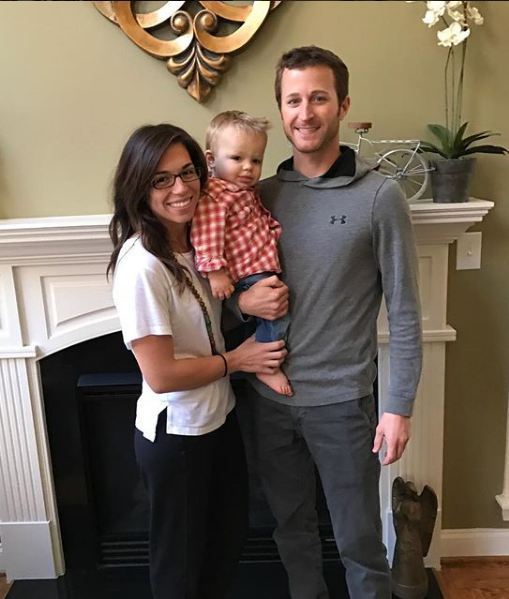 Kasey Kahne with wife-like partner Samatha and son Tanner. (Photo: Kasey Kahne's Instagram)
He announced that he officially became a dad at 1:11 and even revealed that great health of both mother and baby through the tweet. Recently, he took his son to his press conference, which he later took to Instagram on 19 August 2018.
Well, they have been going strong with their romance and even share a baby now. While their fans are expecting for them to exchange the wedding vows the couple has not made any statement relating to their marriage yet. 
Announces Retirement From Full-Time Racing
Kasey Kahne has turned down the offer from Leavine Family Racing announcing that at the end of 2018 he would be retiring as a full-time racer from NASCAR Cup Series as he wraps up the remaining 13 races of the season.
According to Kasey, the retirement had been around the table for months and despite LFR offers for his stay, he has made the decision of retiring from full-time racing. He gives the reason that he would not be able to give his 100 percent in the tracks. He simply said "kind of had enough at this point."
You May Also Like: Olympic Skier Bode Miller & Wife Talk Daughter's Tragic Death In Emotional Interview, Warns Parents!
Adding to it, he also divulged that he is eager to spend more time with his son Tanner. Turns out even though he could do 40 to 50 sprint car races next year, he would not be considering doing it a full-time.