Entertainment
Fox Sports' Kate Abdo Furtive Husband & Family | Salary At Age 37
Fox Sports' Kate Abdo seems to share lowkey married life with her husband...turns out she prefers keeping her love life under the wraps. Apart from her relationship with her husband, she also has her name tagged along with...her fellow co-worker...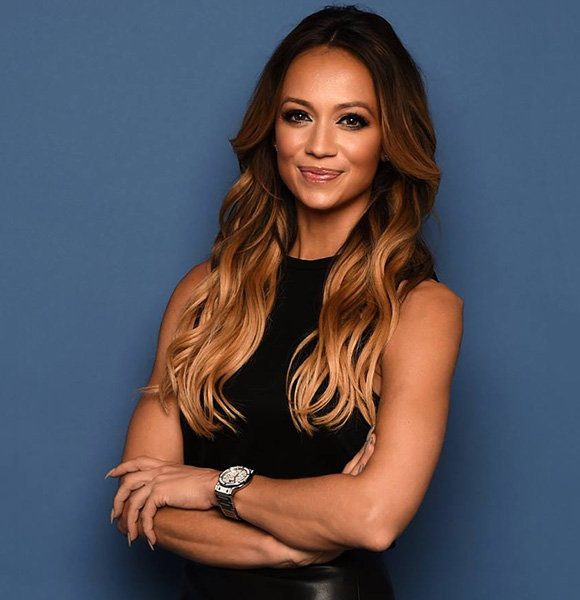 English presenter and journalist, Kate Abdo, has found her way making a name for herself in the male-dominated society. She has now joined Fox Sports as a full-time roster taking a greater role after she was previously involved with Fox Sports as part of their Women's World Cup coverage.
As far as her career goes, she has been reaching to the heights of it while grabbing a lot of admirers for herself. Well, these admirers of hers are hell-bound to have more details regarding her love life.
But for Kate, she prefers the low-keyness in her romantic life. She keeps her love life away from the radar. However, here are few insights regarding her personal life revealed below.
Sharing Family Life With Husband?
Kate Abdo, who formerly worked in Sky Sports News, has been raising quires among her fans regarding her romantic life. While she prefers the low-keyness, her secrecy has given rise to many speculations.
Don't Miss: CNN Hottie S. E. Cupp's Married life. Boyfriend-Turned-Husband John Goodwin and Their Baby
According to FabWags.com, Kate is already married and her husband is German businessman Ramtin Abdo. But there is no further reliable information confirming their marital relationship. Even Kate has not made any statement to the matter which has kept her fans guess if she is actually married at the age of 37.
Nevertheless, that is all there is about her relationship with Ramtin. On the other hand, she had also posted a picture on Twitter with Matthew Macklin, the Sky Sports boxing analyst, in which they seemed happy underneath the Eiffel Tower celebrating Christmas.  
However, the picture is now nowhere to be found. Turns the pair even shared a picture at the Barclay's Centre in January where they are seen holding hands. Adding to it, Matthew has his hand wrapped around Kate's shoulder while Kate has hers on Matthew's chest.
You may also like: Roger Mathews Age 43 & Wife Filed For Divorce, Split Reason & Details!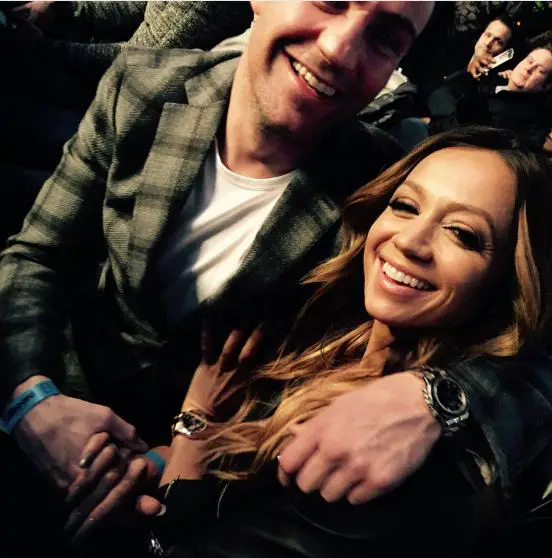 Kate Abdo with Mathew Macklin. (Photo: Michael Woods's Twitter)
By the look of the picture, they seem to share a close relationship. However, neither of them has made any statement of their possible romance, nothing much can be said about it.
Insights On Parents And Ethnicity
 Kate Abdo, who can mostly be seen on Champions League and Europa League coverage, started her career as Kate Giles. She studied European languages at Salford University and interned in other countries. 
She also lived in France, Germany, and Spain which gained her fluency in all three languages including English. Even though she is of English ethnicity born to her Manchester United fan father and die-hard Liverpool fan mother, she has gained a grasp of the other three languages.
Being raised under the wings of football fan parents, Kate instantly fell into loving it even more and supporting Manchester United in the Premier league with her full heart. 
See Also: 'Kin' Star Myles Truitt Age 16 With Supportive Parents | Net Worth & Facts
Well, her interest in sports took her to earn a career as a sports journalist for herself. And in doing so, she has now joined Fox News where an average salary of a reported is $57,344. As for Kate, her salary might be may above increasing with experience.