Entertainment
Kathryn Dennis Has Had Rehab Days After Failing Drug Test At A Young Age! Even Then Fought For Her Family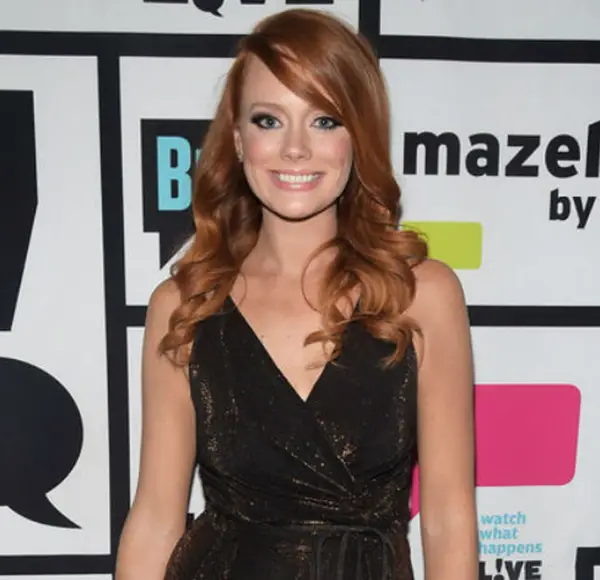 No one is perfect; everyone makes blunders at least once in their lives. But the strength lies in accepting and taking them as the ladder to a personal realization.
Southern Charm star Kathryn Dennis is one of those who knows the fact very well; she realized her mistake of abusing drugs and went to rehab after failing a drug test, and after being sober, she fought for the custody of her children.
Kathryn Dennis' Rehab Days After Failing Drug Test
While fighting for the custody of her children, Kathryn Dennis failed a drug test and lost custody with her ex-boyfriend Thomas Ravenel. The drug test showed that she had drugs like marijuana, amphetamine, crack and/or cocaine and methadone in her system.
Moreover, in the third season of Southern Charm, Kathryn denied when her fellow Southern Charm star, Landon Clements, accused her of losing the custody due to a failed drug test.
Explore Another Southern Charm Star:- Reagan Charleston Age, Husband, Net Worth
But later, she accepted the fact, and spoke on the matter in one of the episodes of season four of the show, and said that she was in a rehab facility in California.
Kathryn shared that she was having a hard time, as her kids were still in "Temporary full custody."
'When I was in California it was, I mean I cried. I would just stand up and burst out into tears and collapse on the floor.'
Moreover, in an interview back in April 2017, Kathryn shared that she feels much better after her time in rehab.
"You know, it's been a long haul. But I feel more me than I've ever felt in a long time." 
She also confessed that Southern Charm season 4 had been the first time she has ever filmed sober.
"It's been wild, but a great experience. That's gonna be through fresh eyes, and I think that it'll provide some new perspective, probably, on these people and on these situations that we have, and Charleston in general."
She finally concluded saying,
"I'm really at peace with everything. Chaos is out of my life, luckily. And, I have two beautiful babies. What else could you really wish for?"
Kathryn shares two children, Kensington and St. Julian Rembert, with her estranged ex-boyfriend, Thomas Ravenel. Thomas was fighting for the full custody of the children, as he believed they are not safe with Kathryn.
While fighting for custody, Kathryn got an opportunity to spend some quality time with her children, which she shared via Instagram as well. In October 2017, Kathryn shared a picture with her two children, which perfectly captured the family in a happy moment.
Kathryn and Thomas Ravenel were in a relationship from 2013 to 2015, but never got married. Moreover, the couple was in on and off the relationship, but when she got pregnant with her son for the second time, fans felt a slight hope that their relationship could move towards betterment.
Kathryn shared surprise over the pregnancy in an interview back in September 2015 as,
"I was surprised. Thomas and I are always on and off, but we had a whirlwind romance that weekend. That's kind of how we were with the first pregnancy, too. Things were wishy-washy, but we embraced it."
Kathryn then shared that she and Thomas were friends,
"We are friends. We communicate and things are pleasant. "That's all I can really hope for."
The pregnancy brings about a lot of changes in a woman's body, including weight. Kathryn is already a mother of two children, but she has maintained her body well but is yet to reveal her secrets for her perfect body.
Result Of The Battle For Custody
While things did go downhill for Kathryn, her life surely got the warmth. In November 2019, the results of her case for the custody of her children. She and her ex Thomas agreed on sharing 50/50 custody of their children while Thomas was granted primary care.
Couple Seeking Child Custody:- Aryn Drake-Lee And Actor Husband Jesse Williams Are Getting A Divorce; Both Seeking Joint Custody
Furthermore, Thomas is also required to consult with Kathyrn for all significant decisions for the kids about education, extra-curricular activities, religion, and healthcare.
Surprising Secret From Past
A lot of people may not know, but difficulties in Southern Charm alum's love life had some significant hardships early on. She reportedly said that she was forced to hide her pregnancy by her ex Thomas. 
She mentioned it in an interview with People on 30 April 2019. She also added that she was moved to a different state and kept her pregnancy secret until the day she gave birth.
But that is not the only secret Kathryn has kept from the world. The TV star revealed that she was not ready to have another child with Thomas. But, Kathryn was already pregnant with his baby in early 2016. And, when she was sure that there was no conciliation with her ex, she had an abortion in February 2016, before she went to rehab.
Kathryn Dennis' Recent Love Interest
As of most recent news, Kathryn dated singer Hunter Price, whom she met in Nashville around New Years' Eve of 2019. The duo seemed very happy together.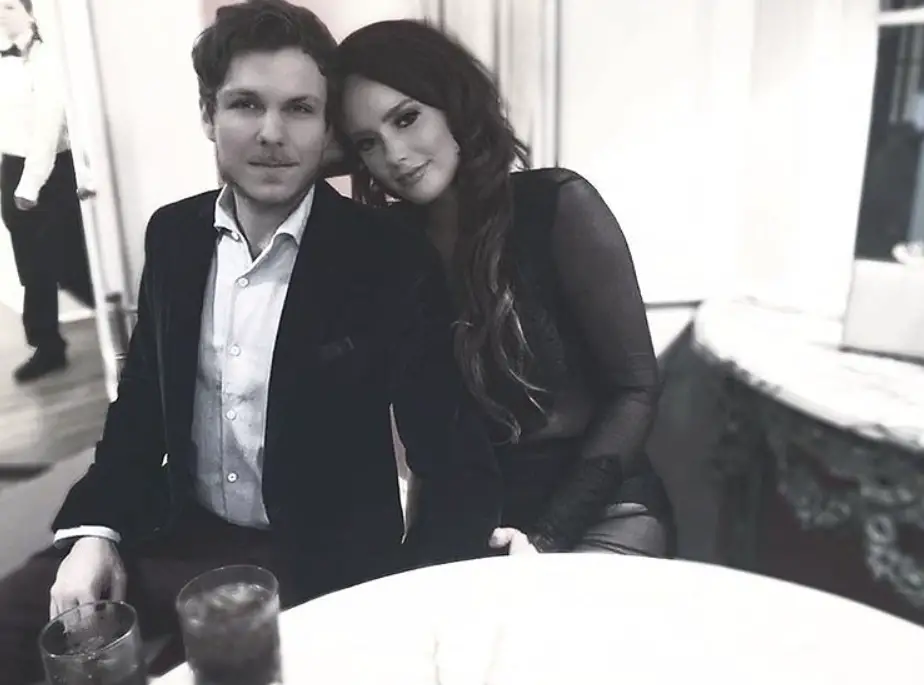 Kathryn Dennis and Huner Price in South Carolina on 18 January 2019 (Photo: Kathryn Dennis' Instagram)
At one point, Kathyrn also shared a picture of her with a suspicious-looking ring on her finger. Fans speculated that this was an engagement ring. And to put the truth out, Kathryn announced in late August 2019 that she and Hunter already broke up around mid-August. Such a shocker for everyone.