Entertainment
Thomas Ravenel Ended his Married Life with Kathryn Dennis! Has a Girlfriend for Love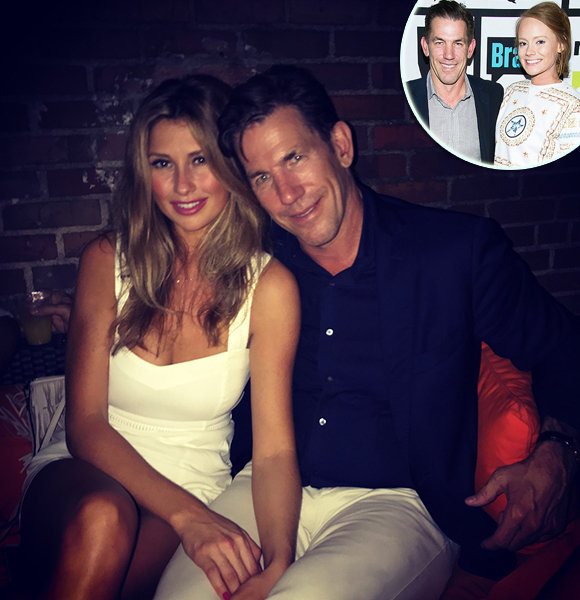 Love happens; happiness surrounds; things get bitter and then break up comes around. But, irrespective of what happens in one's love life at a certain point in life, love is often given a chance when it knocks one's door the next time. 
A reality television personality and politician, Thomas Ravenel can relate to the situation better, as he was in multiple relationships that didn't work for him; however, he has let love be a part of his life irrespectively.
Want to know, who Thomas is dating after splitting with partner Kathryn Dennis? Read through!
Who is Thomas' Girlfriend?
The reality television show Southern Charm has been people's favorite for quite a time now and you guys probably don't need an introduction to Thoams Ravenel, who is starring in the show since 2014. 
Another Capable Star:- Olivia Dudley Boyfriend, Parents, Net Worth
Thomas, a former state treasurer, and a politician, who has a net worth of $ 2million, was once dating his co-star from the Bravo TV show, Southern Charm, Kathryn Dennis.
They dated from 2013 till 2015 and even shared a son, St. Julien Rembert Ravenel, and daughter, Kensie, together.
Things fell apart for then-couple, and they decided on parting ways followed by a custody battle for their kids. 
The custody battle indeed got nasty as they both were lashing at each other with various allegations.
But moving on from the bitter relationship, with Kathryn, Thomas has now found love in Ashley Jacobs, who is all set to make her debut in 'Southern Charm.'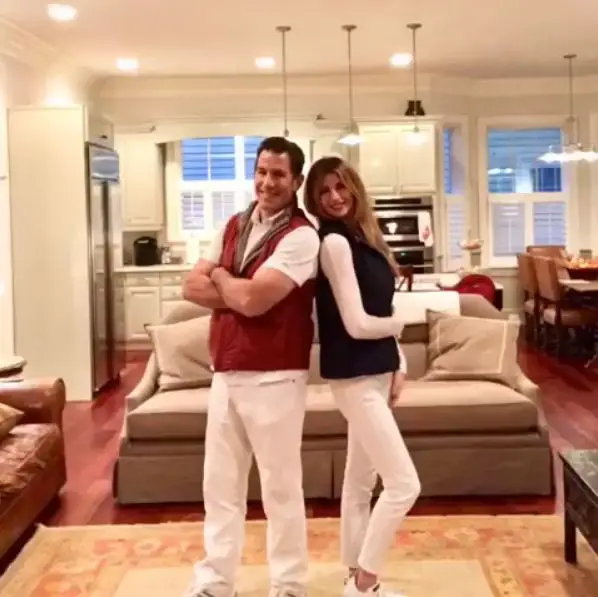 Thomas Ravenel with Ashley Jacobs at Charleston, South Carolina in November 2019 (Photo: Ashley Jacob's Instagram)
As per the reports, Ravenel met Jacobs, who is a nurse by profession at a restaurant bar during a 'Cinco de Mayo' celebration in Santa Barbara, California. They began dating, shortly after they met.
However, Ravenel reportedly reconciled with his baby mama, Kathryn Dennis after the reunion taping of 'Southern Charm.' 
The romantic rendezvous between Thomas and Dennings even brought an end to the custody battle, and Thomas ended up getting the full custody. But again, things weren't the same between Thomas and Kathryn.
Steering New Problems
Thomas Ravenel is back again with a broken heart and cloud of controversy surrounding him.
Just when things looked going in the reality star's favor, he ended his new relationship with Ashley Jacobs mid-way of August 2019. Following the breakup was the rape allegation put against him by a 43-year-old woman.
The incident dated back to 2015 and the victim claimed that Thomas raped her in his home. Later, an investigation revealed that the actor had sealed the deal with the lady for $200,000 and signed a non-disclosure agreement.
However, her daughter brought up the topic and gained media attention. Amidst all these allegations, Thomas's children's former nanny, Dawn Ledwell also addressed the court with a report of sexual assault against the star on 11 September 2018.
Furthermore, Thomas was taken to court and after much investigation, he admitted to having tried to kiss the lady during work. After accepting the crime, he was found guilty of third-degree assault and battery. As of September 2019, he is charged with $500 fine and 30 days jail suspension.
Thomas' Previous Relationships; He Was Married Once:
As per reports, Ravenel was married to then-wife, Mary Ryan Ravenel in 1995, but they separated soon after divorcing in 1998. 
Further, he fell for Candace Yearwood, and they even got engaged. But Thomas then jilted her the day before their wedding, making her "low social status" the reason.
Similar Story:- Donna D'Errico Husband, Divorce, Children, Net Worth
Further, he again got engaged in 2011 to Danielle Tosi who he later sued to get back his engagement ring. Thomas did not get the ring back; however, a settlement occurred.