Everyone faces an incident in their life that either breaks them or makes them...She is a hate crime survivor...Stephen Sylvestre threw acid on hee...leaving her with burn marks on her face and loss of sight in her right eye...Now Recovered, She is married to Richard... and has two daughter...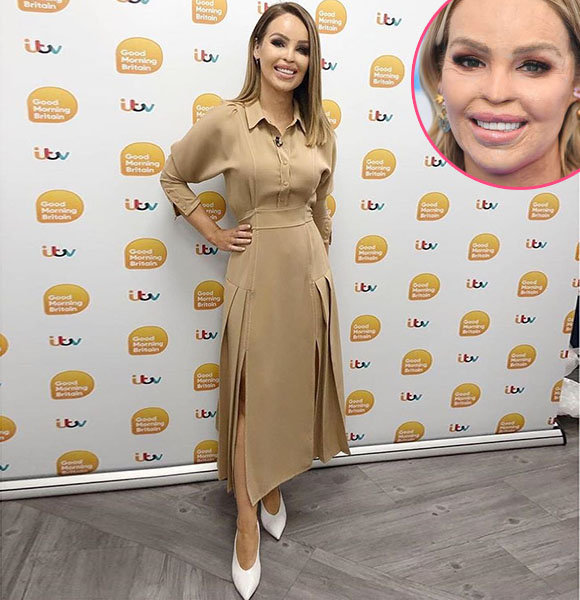 Everyone faces an incident in their life that either breaks them or makes them. These events can leave one broken but, its what they do with the pieces that define who they become later on.
Facing such-like similar, Katie Piper is a hate crime survivor, who picked up the pieces, glued them together and stood up stronger than she was before. 
Who Is Katie Piper?
Katie was born as Katherine Piper on 25 August 1983 in Andover, Hampshire, England, UK. Not much is known about her personal life: her parent and siblings. 
However, her measurements are public knowledge; the gorgeous blond stands tall with a height of 5 feet 2 inch (1.57 m) and has an average weight. As for Lucy's ethnicity, she identifies with the whites.
The Acid Attack: Before And After
Life can throw curve balls. And, Katie got miscued by one of those.
In 2009, she jumped into a relationship with David Lynch, a guy she met on Facebook. But, unlike what she expected, David turned out to be an obsessive and possessive person. As Katie could not feel the connection she wanted to, she decided to end her affair with him.
However, she didn't consider what the aftermath of her actions would be. Unable to cope with the breakup, her boyfriend, David lashed out and hired a teenager named Stephen Sylvestre to throw acid on Katie. This left Katie with burn marks throughout her body and loss of sight in her right eye.
Someone Similar:- Anna Faris Revealed Herself to Be a Victim of Harassment in the Past!
David served a sentence of sixteen years while Stephen served six years for the crime. However, it never compensated what Katie had to go through.
Since the incident, she has gone through over 250 operations to get rid of the scars.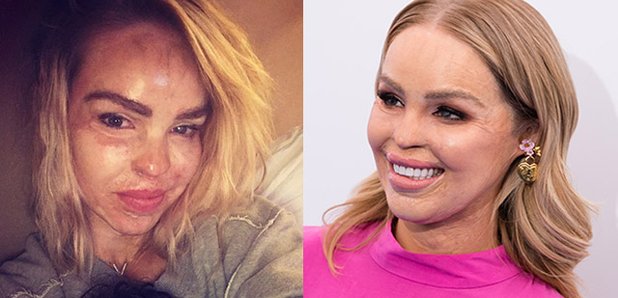 Katie Piper before and after the acid attack (Photo: heart.co.uk)
What happened was genuinely dreadful; however, Katie took her survival as a second chance and pushed forward to become a better version of herself. She portrayed herself as an inspiration to all the women, who face similar acts of violence.
Documenting the incident, Katie wrote an autobiography called Beautiful that was published on 17 February 2011. Since then, she wrote inspiring books like, Confidence: The Secret, Things Get Better and Beautiful Ever After. 
Among them, her three books became the number one best-selling. She used her incentives and net worth, to establish the Katie Piper Foundation intending to help burn victims like her.
Relationship Now: Family & Husband
After all, she has been through; Katie found someone right for her. She is married to Richard James Sutton. The pair started dating in 2013 after they were brought together by a mutual friend.
Then, Richard popped the question a year later.
Solidifying the relationship, the couple married via a wedding ceremony held on 6 November 2015. Somewhat unusual, they even had their year old baby daughter, Belle Elizabeth Sutton (born 14 March 2014) with them on the particular day.
Another Happy Family:- Gino D'Acampo's Wife & Children; Secret to Happy Family Revealed
The pair added another member to their family-of-three; welcoming their second daughter on 10 December 2017. They named her Penelope Diane Sutton. With a happy family and unconditional love now, Richard helped Katie move on from the past and embrace a new life.