Entertainment
Keith Robinson Drops Thoughts on Dating or Married Relationships! His Ideal Wife?
Finding the special one with whom you will spend your rest of life, is difficult. Well, most people have an overview regarding thier partner, and they search these qualities in thier potential partner. 
Similarly, actor Keith Robinson shared his thoughts on dating and partner, but the million dollar question is, has he stumble upon one with whom he can get married and experience a conjugal life? Well, let's dig in to know further!
Keith Robinson's Dating Thoughts! Does it Lead to Ideal Wife?
Every individual has his/her own preferences when it comes to dating a person. In an attempt to know about one's thoughts and preferences about dating, Keith Robinson was invited on a show called  "BlogXilla's Friends with Benefits," back in 2013 where he spilled the beans. 
Caption: Keith Robinson at the Blogxilla's show "Friends with Benefits" (Published on March 30, 2012)
The host of the show Xilla stated that when it comes to dating, men and women play by different rules; following the statement Keith opened up and shared his opinions too.
When it comes to the list of people one's partner has dated, Keith shared that he prefers a person who has moderate dating experience and said that he wants someone who is "spy rookie" not someone who could be among "a hall of fame. " Moreover, he stated that the dating experience of his partner could change the dynamics of the relationship.
Further, cheating in a relationship is a total dealbreaker for the actor, however, an exception could prevail. Keith claimed that he might consider cheating, by his girlfriend if he is in love with his woman and even move forward from the incident with a hope that it never happens again. 
The group of four then shared their opinion on- the difference in outlook of men and women towards being a homemaker with children. Although Robinson has shared his opinion, he hasn't acknowledged a woman as his girlfriend till date. 
The chances of Keith, who is 42 years old, dating in secret remains alive, but one cannot arrive at any conclusion until Keith comes forward and addressed the matter himself.
However back in time, Keith Robinson was romantically linked with the actress, Amy Hunter in 2004 but neither Keith nor Amy came forward to acknowledge their relationship.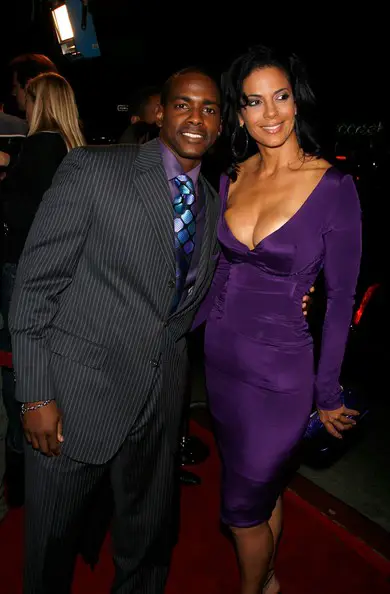 Caption - Keith Robinson and his rumored girlfriend Amy Hunter
Photo Credit: zimbio.com
Also, some sources claimed that Robinson was in a relationship with Denyce Lawton, but in the absence of the acknowledgment, the relationship, it died as a rumor.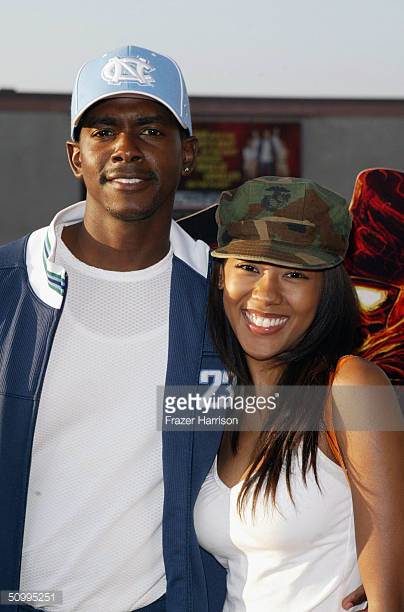 Caption - Keith Robinson and his rumored lady love, Denyce Lawton
Photo Credit: getty images.com
But, you never know Robinson might have already met his idea wife, further they could even get married and surprise everyone with an announcement. However, he hasn't been previously married to have undergone the pain of separation followed by divorce.
More About Keith Robinson:
Keith Robinson was born in Louisville of Kentucky on January 17, 1976, and was raised in Greenville, South Carolina.  Moreover, the actor showed his utmost respect for his father on the occasion of Father's Day 2017 as, 
Talking about his career front, Keith debuted as Green Ranger on "Power Rangers: Lightspeed Rescue" in 2000 and continued to appear in its subsequent series. Then he went on to show his acting skills through the project including "American Dreams," "Over There,"  "Dreamgirls" and many others.
His recent acting projects of 2017 include 'Saints & Sinners,' 'All Eyez On Me' and 'Our Dream Christmas.' With his hard work, dedication, and passion towards his craft, he must have accumulated a decent net worth which is yet to be revealed in figures.