Fame can be a funny thing. While someone works very hard to get it via working in the entertainment industry, others get it by just falling in love! It the former case with American businessman Kenny Goss. He fell in love with superstar musician George Michael thus people know him from their 13-year long affair...Kenny's Bio And Net Worth. Kenny was born on 17th September 1958...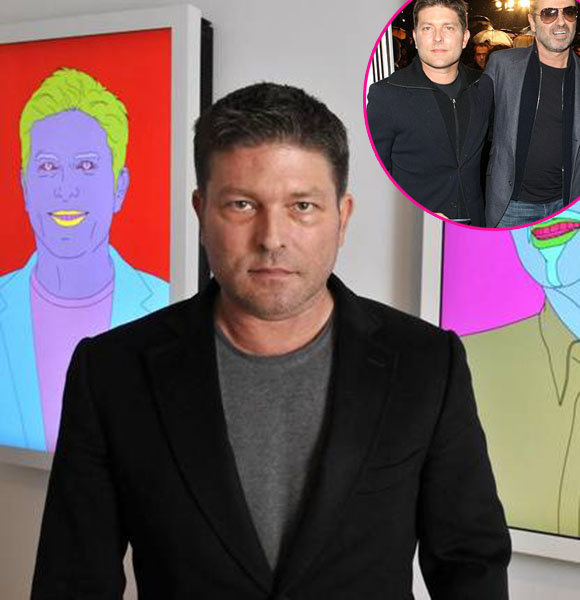 Fame can be a funny thing! While someone has to work very hard to get attention in a particular industry, others get it by just falling in love! It is the former case with an American businessman, Kenny Goss.
He fell in love with superstar musician, George Michael, and became popular for his 13-year long affair with him. 
Although famous for his romance with the controversial singer, he is a successful entrepreneur in his own right. A millionaire from cheerleading accessories supplying venture, he is also an art dealer.
Kenny's Bio And Net Worth
Kenny, age 60, was born on 17th September 1958. Growing up in a troubled family with alcoholic parents, he had a hard start at life. 
While children brought up in such an environment tend to go off the rails, Kenny was an exception. He worked hard for a better and healthy life and got into the University of North Texas. 
At just age 23, the Texas native found his niche in selling cheerleading supplies. In a short period, he became the best in the business and reached a great height in his career. 
Successful Businessman Married to Movie Star:- Yaron Varsano Bio, Gal Gadot, Family, Net Worth
Along with his super successful venture, he is also running a foundation named after him and his deceased former love George today. 
Known as Goss-Michael Foundation, it works for the betterment of art in Texas scene. 
Relationship With George Michael
 While it can hard to find love in a sea of so many people, love can happen when you are not actively looking for it. 
For Kenny, he was looking for food when he met the Faith singer in a line at a restaurant in Los Angeles. The gay men hit it off and dated for 13 long years(1996-2009).
According to Kenny, it was art that connected him with his beau. He was always a rock for the I Knew You Were Waiting For Me singer through his depression and addiction problems.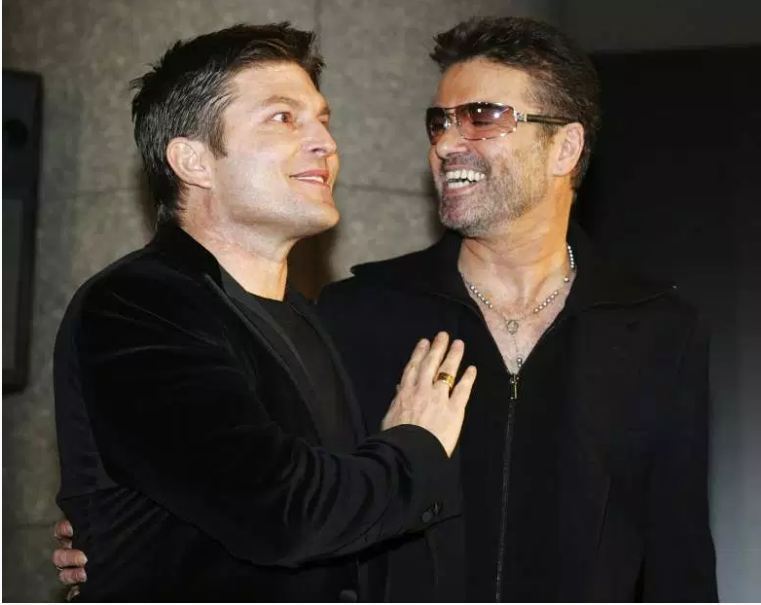 Kenny Goss with his boyfriend, George Michael at the premiere of "A Different Story" on 15th December 2005 in Tokyo, Japan (Photo: Getty Images)
No wonder fans remember Kenny for being the controversial singer's greatest love. It may surprise many, but the businessman and his lover shared an open relationship. They were committed to each other, but monogamy was out of the question in their alliance. 
People would fall in and out of his bed, but one constant in Kenny's life was Michael. However, like all things, the relationship also came to an end after he could no more deal with the drug addiction of his partner. 
Nevertheless, the pair eventually found their way to each other only to part ways again. This time, flames came to an end with George's death in December 2016. 
Actor Who Is No More:- Luke Perry Died, Hospitalized, Family
It was heartbreaking for Kenny as the pair had even decided to get married back when they were together. Kenny was also close to his beau's family. It was George's sister, who first contacted him after her brother's death.