Kenya Scott was dating contestant Tevin...she came across an intimate video of her boyfriend...Kenya's birthday as per official records is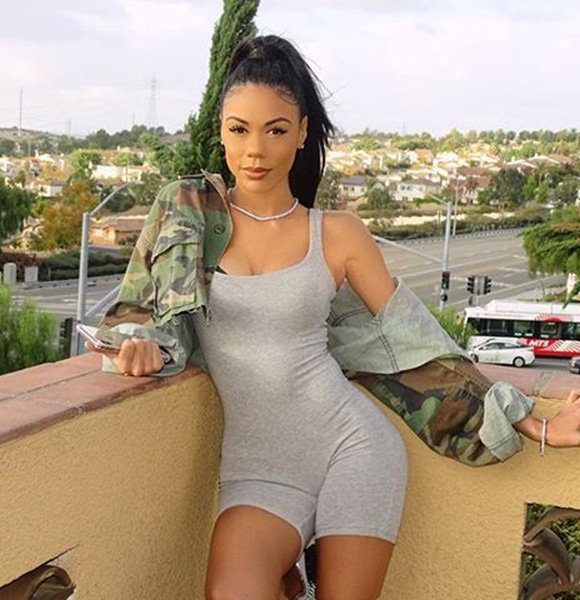 When MTV's show Are You The One premiered, viewers were introduced to a reality dating show that was unique and relevant. In the modern age where finding dates online was nothing new, the show took the concept of algorithm matchmaking and spiced it up with the element of reality TV.
Kenya Scott was indeed the highlight of AYTO in its seventh season. As a result, she has an active fan following of more than 100 thousand followers on Instagram.
The makeup artist turned reality star is at the prime of her showbiz career and is actively participating in entertaining TV shows since 2018.
2019 TV Show
In 2019, the reality icon was cast again by MTV, for a new show. She appeared in the season three of Ex On The Beach- which centered around a vacation spent between the contestants and their ex-partners.
Contestant Of Are You The One:- Britni Thornton & Boyfriend Brad Fiorenza Split! At Age 27, Reality Star's "Time Issues"
The premise of the show was enough to catch attention, and the actress worked alongside participants from her previous show like Geles Rodriguez.
The season became more compelling to watch as Tevin Grant, her perfect match from AYTO was among the new participant. Well, audiences were in for a treat when the new season premiered due to Kenya's fascinating dating history from her prior TV show.
Dating History & Status
During her time at Are You The One, the reality artist was dating contestant Tevin Grant, a model by profession. The pair were the highlight of the show since their relationship was filled with a lot of controversies.
Although she and Tevin left the show as a perfect match, differences between them led to their eventual breakup. But, when she later revealed the primary reason behind their split, it raised a lot of eyebrows.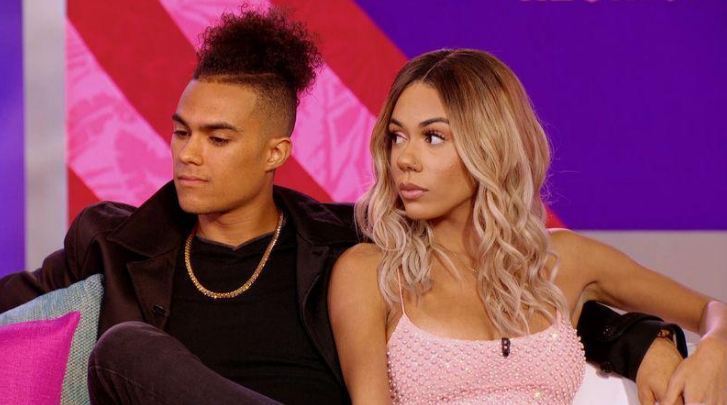 Kenya Scott appears with her ex-boyfriend Tevin Grant in the show Are You The One in 2018 (Photo: hercampus.com)
As per Kenya, she came across an intimate video of her boyfriend Tevin with Diandra Delgado (season 2 participant of AYTO) while sharing a hot tub.
The incident undoubtedly left her feeling that things wouldn't work out between them. However, she continued to remain in good terms with her ex.
But, only by the end of her new show, fans will see how her relationship works out with Tevin.
Her Wiki: Age, Family, Height
Kenya's birthday as per official records is 28th September and her birthplace is New York City. Her current lifestyle and fame may be seen as something she was always accustomed to, but the 22-year-old star grew up experiencing challenges.
Both of her parents were visually impaired. Despite those limitations, she was raised very well.
You May Like:- Roma Maffia Bio, Husband, Gay, Family
Talking in terms of her height, she measures in about 5 feet and 9 inches (1.7 meters) tall.