Kevin Powell is a prominent writer and journalist in the American political and social scene...has also appeared in 1992 show The Read World...is married to Jinah...married in 2017...has a net worth of around $1 million...is 53 years of age...raised in a single-parent family...mother provided him with everything he needed...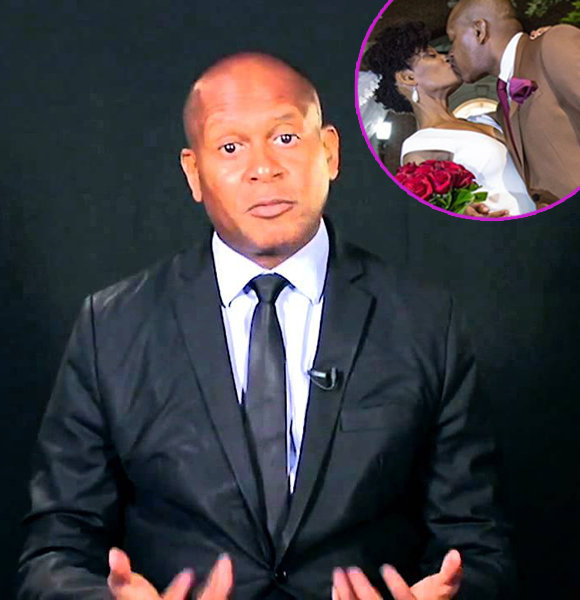 Kevin Powell is one of the most influential authors in the United States. His literary works such as The Education of Kevin Powell: A Boy's Journey into Manhood and The Black Male Handbook are widely read all around the world, and are loved by many people.
In addition to being a reputed writer, he also influences people in the US through his political activism. He has written and appeared for many media outlets such as The New York Times, The Washington Post, CNN, and is also planning to launch a new American organization in 2020.
Who Is Kevin Powell? Age, Family, And Education
An American through-and-through, Kevin was born on 24th April 1966 in New Jersey City, New Jersey, US. Growing up, he was poor and was raised by a single mother. His father left him when he was eight years old, so he grew up not knowing much about what a father's love feels like.
His mother grew up in a racially charged society and only got to study until the 8th grade. Kevin's mother was in her twenties when she became pregnant with Kevin. But, his father abandoned them when it was time to help.
Kevin knew from the time he was 11 that he wanted to be a writer. Poverty-stricken, Kevin got to attend Rutgers University in New Jersey due to the Educational Opportunity Fund. 
Read More About Politics:- John Neely Kennedy & Nancy Pelosi Clash, What Just Happened?
In college, he was exposed to new ideas and culture, and that shaped his mind and changed his life forever.
Upon completion of college, he moved to Brooklyn, New York. He has been active in the cultural and political sphere in the US ever since he left college.
Married Life
Having written essays titled The Sexist in Me and Confessions of a Recovering Misogynist, Kevin is a very thoughtful person when it comes to equality between men and women. He has a happily married life with his wife now. 
His wife's name is Jinah Parker, and they have been married to each other since 10th June 2017. And this relationship progressed pretty quickly, according to Kevin. The couple first met at a yoga studio in Brooklyn.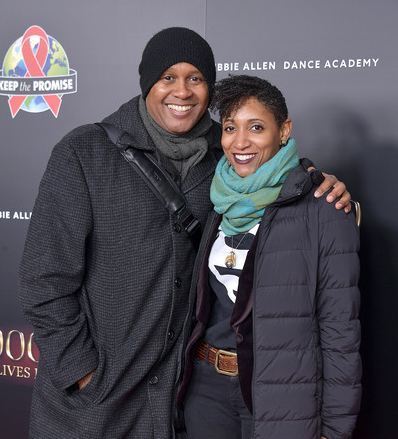 Kevin Powell and wife Jinah Parker in 2018 (Photo: Zimbio)
Kevin and Jinah are still married to each other as of November 2019. However, the couple has no children yet.
About Kevin's Wife
Talking about Jinah, she is a multi-talented personality, originally from New York. She is a dancer and a highly-regarded choreographer. Jinah is also academically accomplished in the art of dance as she has a B.A in Dance from the University of Buffalo, and a Master's Degree in Dance Education from New York University.
Jinah now teaches at The Dalton School as a part-time dance teacher. Her specialties are in modern technique, dance composition, and curriculum writing.
Apart from her academic ventures, she has been involved in various organizations and projects such as American Programming Bureau and her project SHE, a choreoplay about sexual violence.
Past Relationships
However, Kevin has had his share of previous relationships where things didn't go right. The first girlfriend that he has was around the early 1990s. But, Kevin was an aggressive and abusive man then, and he physically assaulted his then-girlfriend. This act resulted in their break up. Similar was the result of his second relationship with another woman a few years later.
Finally, he tolerated another broken relationship in the early 2000s. And ever since then, Kevin had stayed single, teaching himself and others about how to respect women and how to change men's perspectives of women in the society. Eventually, his work to improve himself and others around him was rewarded as he found Jinah.
Kevin: Net Worth
Kevin, 53, is one of the best examples of the fact that hard work can make anyone achieve a happy and fulfilled life. Growing up poor and in a single-parent household, Kevin managed to raise himself to a respectable status in society, writing books, giving speeches, and motivating people. And, along with social and political activism, he has managed to earn a significant net worth.
Another Prominent Journalist:- Shelagh Fogarty Married, Husband, Family, Salary
Kevin has a net worth of around $1 million, and this can be attributed to his book sales and appearances in various TV shows and motivational speeches. His 13 books have all been widely appreciated and loved all over the US and abroad.
The journalist also had appeared in a TV show named The Real World, where his real, day-to-day life was taped. He was in the first season of the show, aired in 1992.