Entertainment
Debunking Khalil Kain's Gay Rumor- Is the American Actor Married?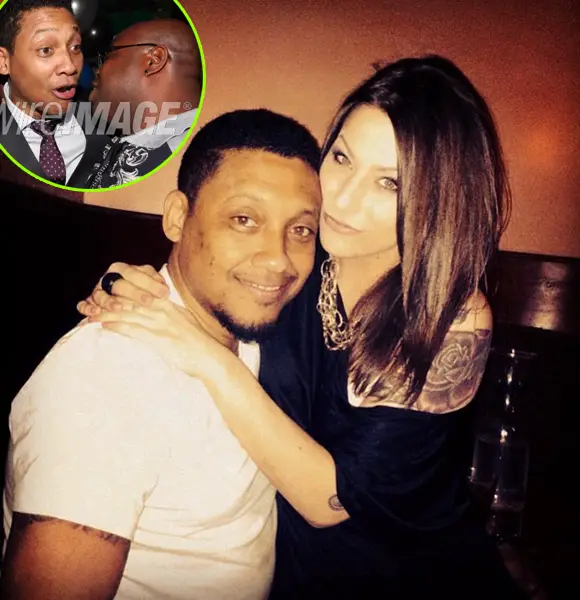 Famous actors and public figures are always the victims of several rumors related to them. The same can be said about actor and producer Khalil Kain who also has been on the receiving end of rumors regarding his sexuality.
People often label him as gay, but what is the actual truth? Is he gay, or does he have a female partner in life to shut these rumors down? So let's dig into the truth.
Is Khalil Kain Gay? 
Khalil Kain's gay rumors first hit the media when a gay actor Merwin Mondesir outed him as a gay man on Facebook. In his words, he said,
"…there's only one reason a good-looking, decent actor like him would get left behind after Juice while so many others succeeded, do the math."
"…truly a lost soul… and i'm not one to call out ppl but he deserves no civility from me. One of the worst human beings i ever met… Now I can put it to rest!"
"…How's buying drinks under my room # and forging my name at the hotel we were staying at while filming for three months simply because we had a falling out over an incident he started. That's just for starters."
"…He had the nerve to tell me that the only reason Omar Epps has gotten all that work is because he's a prototypical black man… hating much buddy!? and also that he was Pac's b**** on Juice."
"…so let's see how he feels when someone does that to him. he broke the cardinal rule… After c***- blocking, speaking ill about another in the biz that's doing their thing is a no-no, what happens on set stays on set. that's the paparazzi job."
"…one last tidbit, with the exception of Renaissance Man, his only two other big films were Bones and Juice, both directed by Ernest Dickerson. you figure it out, can we say freebee!"
Clearly, his statements were not bold enough to dictate the star's sexuality as a gay man, but they inevitably ignited the rumors.
Khalil has always been someone who does not like to be under the spotlight regarding his personal life and sexuality.
Also Read: Ron Stallworth and His Wife- An Old Love Story that Rekindled
But those who are big fans of him and are socially following this actor might know that he has two kids, a son, Luka, and a daughter, Noe Joe, with a lady who, as per the images shared, is in a long-term relationship with Khalil.
Here are some images of Khalil with the lady and his kids.
Some major hints as to shutting those rumors?
But the duo has not revealed if the two are indeed married and share a husband-wife relationship. Hope they announce it soon!
Keep Reading: Justin Laboy Surprises His Fans with His Pictures with Rihanna- What Is It All about?
Born on November 22, 1964, in New York, New York, United States, as  Khaliloeron Kain, Khalil Kain is an American actor and producer best known for his roles the successful movies like 'Juice,' 'Love Jones' and 'The Tiger Woods Story.'
All of his films and other projects have done good in the industry, which is why he is financially sound, evident by his net worth, around $1 million, according to Celebrity Net Worth.