Celebs
Justin Laboy Surprises His Fans with His Pictures with Rihanna- What Is It All about?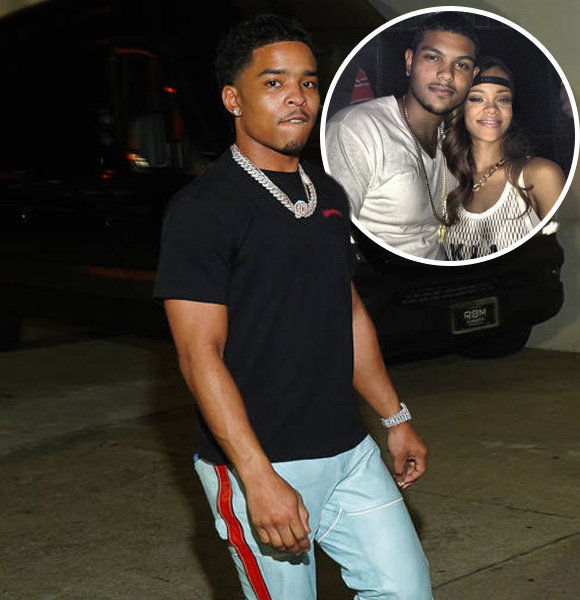 Anyone who spends just about the right time on the internet knows Justin Laboy through his Instagram meme page. 
Justin started gaining popularity during the pandemic, sharing his humorous takes, creating memes, etc. He gathered a mass of people willing to engage with his content.  
But besides his attention-grabbing social media presence, he came to the limelight after sharing a few cozied-up pictures with the pop queen Rihanna on his social handle. Since then, his fans have been curious about his girlfriend.
Who Is Justin Laboy's Girlfriend?
The only time the influencer, who hails from Queens, ever got into rumors regarding his relationship status was when pictures of him and Rihanna circulated on Twitter, which he had captioned (in a now-deleted tweet),
Me and my wife @ Rihanna out here tonight.

Justin Snapped With Rihanna At Her Concert (Source: Daily Mail)
But this was back in 2013 when Rihanna was still an on-again-off-again girlfriend of Chris Brown. 
All speculation of young Laboy and Rihanna's relationship was a hoax. Rihanna was not his girlfriend; Laboy was just a lucky RiRi fan. 
More On Russell Henley's Happy Family of Four Is Welcoming a New Member
Although Justin is not seeing anyone currently, he tends to make jokes and share memes on his Instagram page on relationships, getting a girlfriend, dating, wife, etc. 
As much as his content involves interaction with people on the internet, Justin has never once revealed having a girlfriend. 
Justin Laboy's Internet Creations
Justin started as an Instagram influencer by creating relatable and funny content entertaining the target demographic on his Instagram account. 
That is how 'Demon Time' came to be. 
It all started when Justin was on Instagram live and said,
I need a demon to call up. Where my demons at?
After getting a delightful response from the dancers and viewers, Justin decided to monetize 'Demon Time' and started hosting events on his Instagram live stream together with P. Diddy's son, Justin Combs.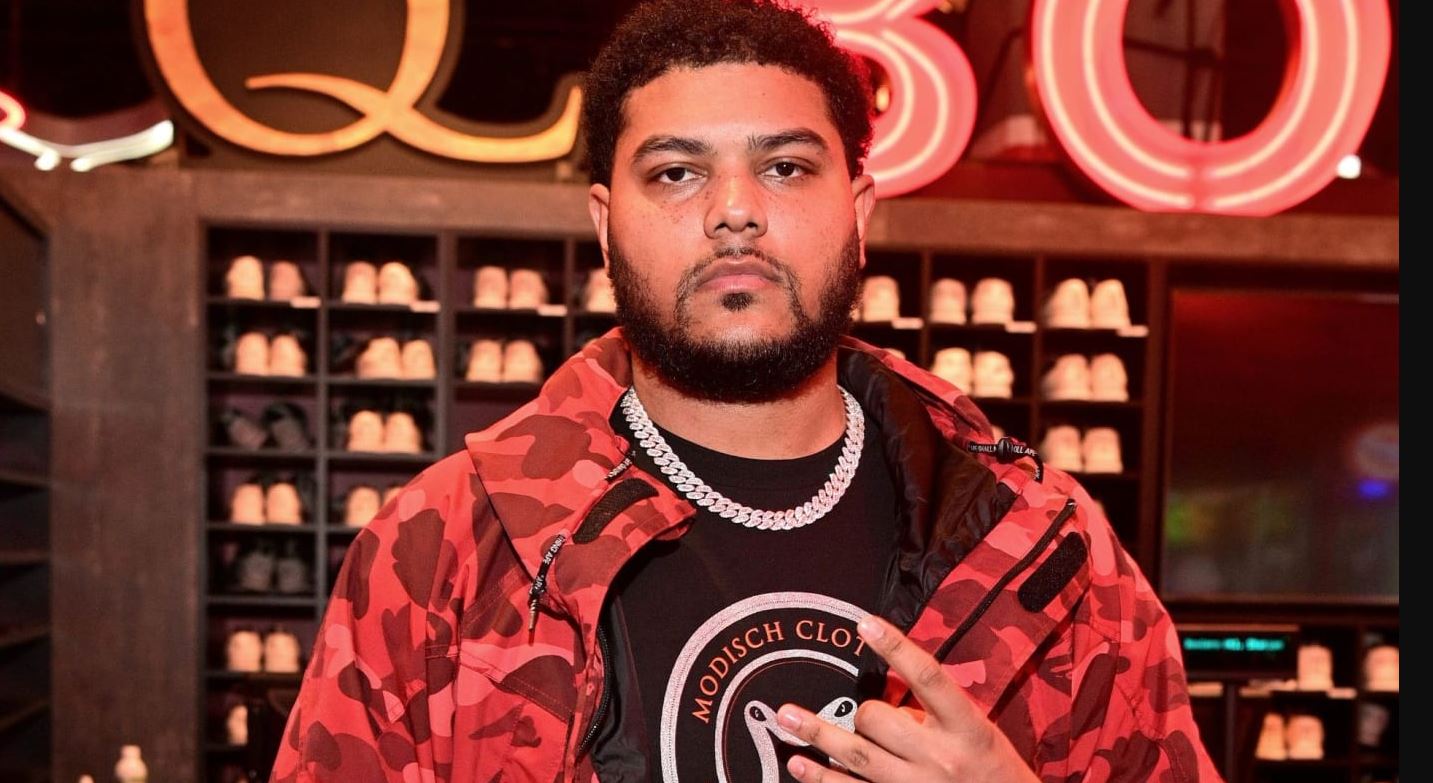 Justin Laboy (Source: Complex)
Each night, dancers would hop onto the stream, and Laboy would pin the dancer's Cash App username to the top of the feed so the audience could tip those dancers. 
When the pandemic forced the world shut, the first jobs that got hit hard were in the service sector.
With no other way of income, the dancers took this as an opportunity to sustain their livelihood. 
In an interview with The New York Times, Justin shared how it has become larger than life for him and other participants. He said,
It started out as us going to live together, and it turned into this crazy thing. People ask me every night if the Live is going on.Justin has this crazy cult-like following, and it's just getting started.
Justin also hosts 'Respectfully Justin,' a show influenced by his Instagram meme account. 
Initially, what was just a funny Instagram account, later became a bigger nexus for people to connect and interact with each other. 
Together with the executive producer, Justin Combs, Laboy brings in guests like Chris Brown and Saweetie and discusses generally considered bold and even taboo topics.
'Respectfully Justin' is not just a hilarious show with its hosts making tongue-in-cheek conversations; it offers a closer insight into famous personalities and their unfettered thoughts. 
Although Justin's humor does not cater exactly to everyone, he has nonetheless played his part as an Instagram influencer well.
From creating a medium of income through virtual strip clubs to addressing coarse issues to bring out individual perspectives, one must commend Laboy on taking on his social responsibility as a celebrity.  
More on Justin Laboy
Of course, his real name is Justin, but surprisingly, the Internet does not have much information on Laboy, just enough to put together basic bio details like his zodiac, height, race, etc.
Just about 193 centimeters tall, Justin is a light-skinned Scorpio who started as a basketball player before being an internet sensation. 
The former American pro-athlete played ball for Pelista Bitola Basketball Club before his athletic career was cut short due to two torn Achilles tendons. 
Read: Josh McDaniels Blessed with the Companionship of a Doting Wife!
This made Justin switch from the court to the internet, and his friendship with basketball star Kevin Durant helped him give the boost he needed. 
The influencer has not disclosed all of his income areas, but given his popularity and merchandise that sells like hotcakes, we can say he has a sizable net worth. 
Justin has mastered being relatable without giving away too much about himself on the internet, but you'll be the first to know if he ever reveals his girlfriend. Stay with us!