Entertainment
Ki Hong Lee Leads A Happy Married Life With His Long-Term Girlfriend Turned Wife
Marriage is a beautiful relationship that takes our entire life into a new dimension. Plus, the feeling of being in a marital bond is something astounding.
Just ask 'The Maze Runner' actor Ki Hong Lee, as he is also a married man who turned his girlfriend into his wife. Now they are living a joyful married life and are happy with one another.
So let us shed some light on the blissful married life of Ki Hong Lee and his lovely partner.
Ki Hong Lee Married Life With Wife.
On March 7, 2015, Ki Hong Lee married his long-term girlfriend, Hayoung Choi, who was also his fiance in the movie 'The Maze Runner.' Among the guests were actors Dylan O'Brien & Britt Robertson, who are also good friends with Ki Hong Lee.
Learn About: Dylan O'Brien Still Dating Fellow Actress Girlfriend? Backs To Acting Even After Suffering Major Accidents
Other guests included names like Dexter Darden, Alexander Flores, Will Poulter, and Chris Sheffield.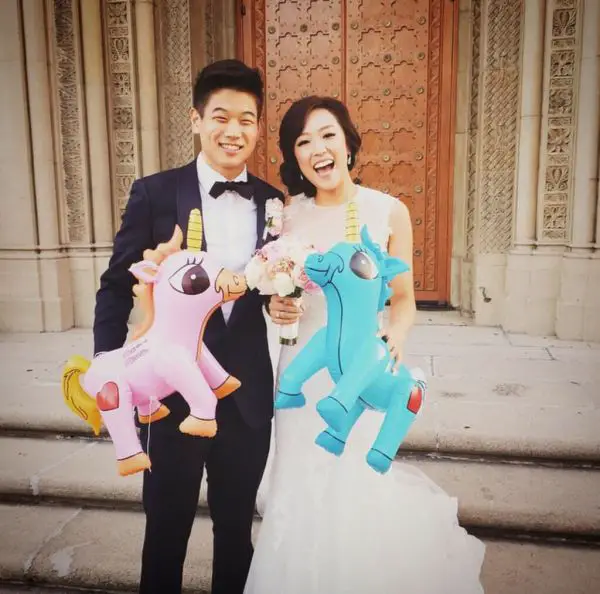 Ki Hong Lee married his long-run girlfriend Hayoung Choi back in 2015. (Photo: Pinterest)
The couple looks adorable with others, but their love story is much cuter. 
Ki and his wife, Hayoung, were childhood friends who first met at elementary school. After that, they reunited in college, began dating, and eventually married.
Explore: Jacob Latimore Dating? It'd Be a Surprise if He Doesn't Have a Girlfriend!
He was sure to marry Hayoung because she had known him since they were children and loved him for who he was, not for how popular he was.
The love between them is often displayed to the fans on social media. This post on Instagram, from Ki, on their first marriage anniversary is adorable to see.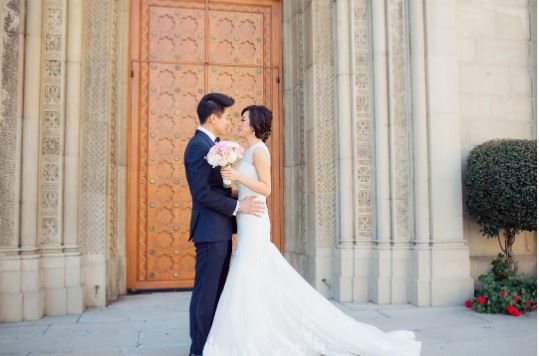 Ki Hong Lee wishes his wife on their first marriage anniversary. (Photo: Instagram)
A similar post, on the occasion of their second anniversary, shows the growing love between Ki and his wife.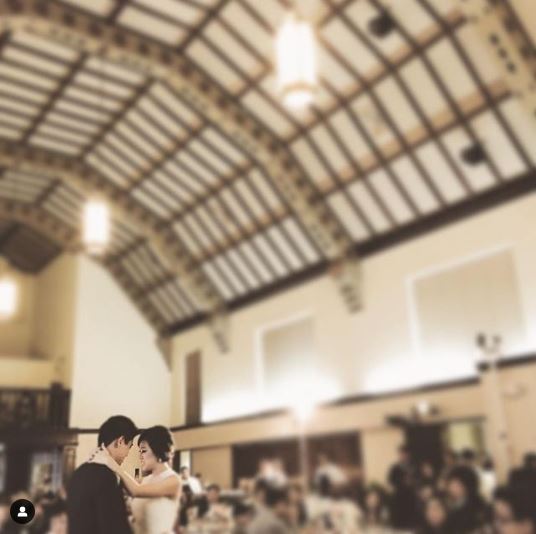 Ki Hong Lee celebrates his second marriage anniversary with his wife. (Photo: Instagram)
Ki Hong Lee and his wife, Hayoung, are blessed with two children. They have a biological daughter whose name hasn't been made public, as well as Sophia, their adopted child. Even though he hasn't shared much about his daughters, he does update his life on social media.
More On Ki Hong Lee
Born on  September 30, 1986, in Seoul, South Korea, Ki Hong Lee is a Korean-American actor who is widely famed for his roles in the projects like 'The Maze Runner,' where he played Minho, and the Netflix series 'Unbreakable Kimmy Schmidt,' where he played Dong Nguyen.
There are many Korean-American celebrities who have changed their name to simple ones. However, In King Hong Lee's case, he prefers to keep it difficult. 
In an episode of SBS's 'Masters in the House,' Ki said, 
"In history, there are many famous writers and classical composers with difficult-sounding names, but people still know them. I think that if I work hard while using my Korean name and become successful, then people will call me by my name even if it's hard to pronounce."
With his talent, his name is enlisted as one of the best actors in Hollywood. 
The success he garnered through these projects has helped him accumulate a good sum of money, and as a result, he is known for having an estimated huge net worth.
Know More: Is Will Poulter Single? Actor Like Him Must Have A Girlfriend - Right?
Although he is a celebrity, he prefers to interact with his fans.
Did you know he is also on Snapchat, and you can see what he is up to in his daily life through it? So now that you do, what is Ki Hong Lee's Snapchat? 
Well, you can connect with him under the username 'thekihonglee.'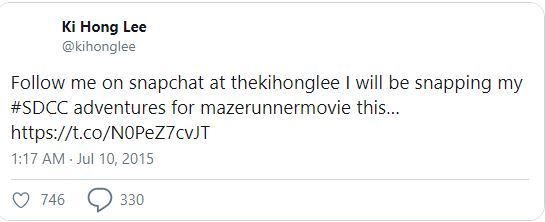 Ki Hong Lee shared his Snapchat Id. (Photo: Twitter)
Back in an interview with Teen Vogue, he addressed the essence of his character in 'The Maze Runner,' and the shirtless body he flaunted in the interview surely ignited a fire in the hearts of his lady's fans.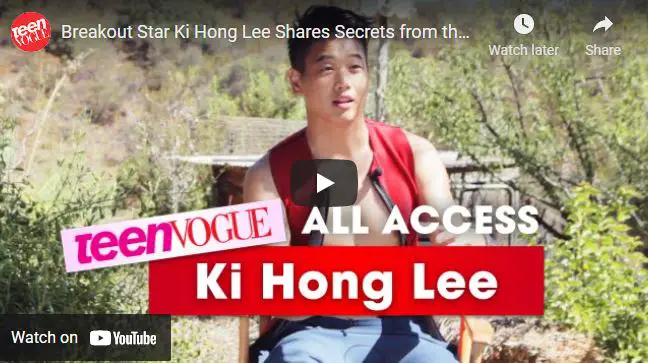 Ki Hong Lee Shares Secrets from the Set of 'The Maze Runner.' (Photo: YouTube)
He is a great talent and still has much more to offer his fans. 
Stay with us for the emerging updates on Ki Hong Lee!