Entertainment
Jacob Latimore Dating? It'd Be a Surprise if He Doesn't Have a Girlfriend!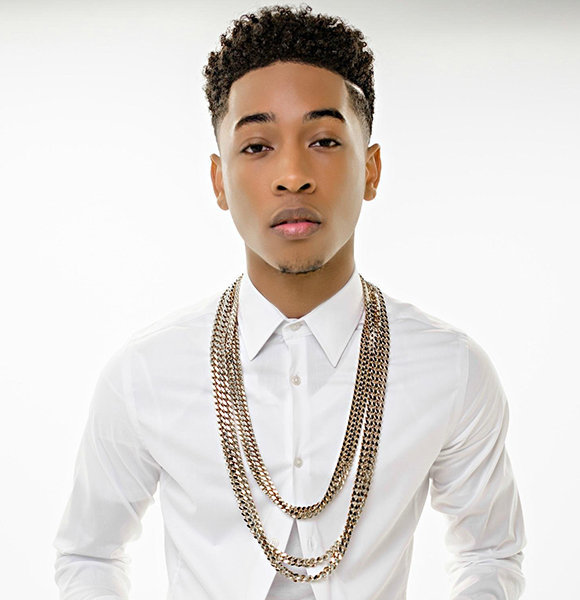 Celebrities nowadays want to keep their personal lives secret, which has resulted in various rumors. Similarly, Jacob Latimore, a private person, has been repeatedly questioned about his sexuality.
Jacob is a multitalented actor best known for playing Fred Temple in the period crime thriller film Detroit.
He's amassed a large following. As a result, he is constantly asked if he is gay or not.
Let's find out about Jacon's sexuality. 
Is Jacob Latimore Gay?
Celebrities who keep their romantic lives private are frequently asked if they are gay. As one of the most well-known actors and singers, Jacob has been involved in these gay rumors to keep his dating life away from the public eyes. 
Explore: Openly Gay Actor Nicco Annan Talks about His Portrayal In P-Valley
Jacob chose to remain silent when asked about his dating life, fueling gay speculations. As a result, his followers began to wonder whether he was straight or gay.
Despite several reports to the contrary, he has not stepped forward to deny the rumors that he is gay. 
However, he proved that he was not gay by announcing that he had a girlfriend.
Who Is Jacob Latimore Dating? 
Jacob is a young, talented, successful, and good-looking gentleman; pretty much everything a girl wants in a guy. It'd be a surprise if he doesn't have a girlfriend.
The Maze Runner actor has been in a relationship with Empire actress Serayah McNeill since 2019. His girlfriend, Serayah, officially confirmed the relationship during the May Cardi B x Fashion Nova Launch Event.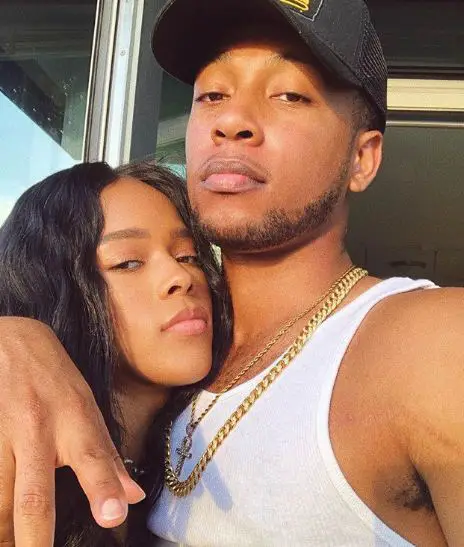 Jacob Latimore with his girlfriend, Serayah McNeill, in August 2019 (Photo: Serayah McNeill's Instagram)
Before Serayah, Jacob was also linked with singer Alix Lapri in 2015 and singer Cymphonique Miller in 2012. However, Jacob never confirmed those linkup rumors. 
However, it is not the same case in this relationship. Jacob and his girlfriend, Serayah, do not shy away from showing off their new romance on each other's social media. From their posts, the couple seems to be going pretty strong. In addition, they have been supporting each other in their careers.
Jacob Latimore's Career
Jacob Latimore was born on 10th August 1996 in Milwaukee, Wisconsin. His parents, Jacob Latimore, Sr., and Latitia Taylor raised him alongside his three sisters. He boasts an athletic build with a height of 5 feet 7 inches (1.70 m). 
You Don't Wanna Miss:- Is Suraj Sharma Dating? Girlfriend Details, Gay, Family
Jacob grew up in a musical environment as a child. His father and uncles had formed a band named Latimore Brothers together. So, music was a huge part of the Latimore household.
Further, Jacob is a genuine family guy who shares a very close bond with her parents and other family members. Finally, Jacob is very religious and credits God for giving him abilities.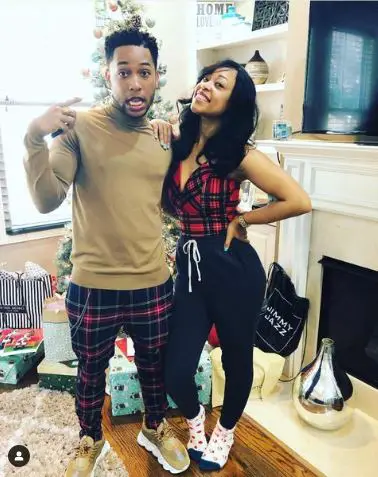 Jacob sends his mother a Mother's Day greeting. (Source: Instagram)
Growing up in a musical household, Jacob fell in love with music very young. He fell in love with music at the age of five after watching the movie The Temptations. As a nine-year-old, he produced his first single, Best Friend. 
The song was a huge hit in Milwaukee and made it onto Radio Disney. 
At age 10, young Jacob performed on Maury in the Most Talented Kids episode. In 2007, he released his first single, Superstar, which made it into the Billboard R&B and Hip Hop Charts. He has also performed in a TV commercial for Adidas' sportswear.
You May Be Interested:- Byron Langley Dating Status, Who Is Girlfriend? Get Every Details
After his success in music, Jacob also stepped into acting. He made his first acting debut in an episode of the TV series, One Tree Hill in 2009. Later, he made his movie debut in the American thriller movie, Vanishing on 7th Street in 2010.
Before stepping into acting, Jacob had already made his name in R&B music during his music career. He had three singles featured on 106 & Park's Hip-Hop Countdeer.
Further, he had also received a nomination for the Young Stars at the 2012 BET Awards.
He has gained massive fame for his role as Emmett Washington in The Chi's TV series.
After that, he has starred in many movies and TV shows, including Collateral Beauty (2016), Read Between The Lines (2011), Candy Jar (2018), and The Maze Runner (2014), to name a few.
Jacob is busy with the fifth season of his show, The Chi - which will be premiering in 2022. Moreover, he also appears in the movie Texas Chainsaw Massacre and House Party.
According to Celebrity Net Worth, with such a fantastic career in music and acting, the young artist enjoys an estimated net worth of  $1.2 million. Further, he has a long career ahead of him. So, his net worth is more likely to increase in the future.
Stay tuned to get more updates on Jacob Latimore.