Entertainment
Kierston Wareing, Husbandless, Was Pregnant While on 'EastEnders': About Miscarriage and Ex-Boyfriends
But the reality will be way different than that. The person whom we see enjoying and dancing in movies may sometimes be the most depressed ones in reality. Likewise, here we have a story of an actress who has encountered all sorts of difficulties in her real life ranging from a broken relationship to miscarriage but has chosen to stay silent acknowledging a person she is today.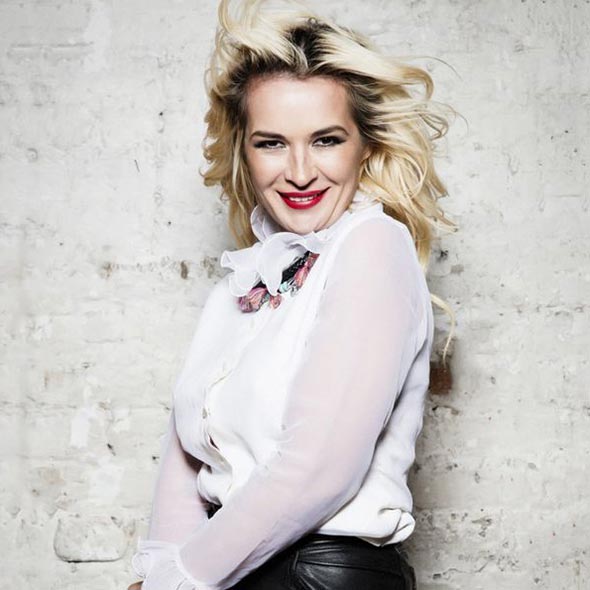 The English actress, Kierston Wareing wondered out loud whether she should inform the Eastenders crew about her pregnancy. Also, she was afraid to lose her job so, she kept the things to herself.
Although the crew of the soap opera found out later about her conception, they turned to be supportive and caring. But she lost the baby on the set of BBC soap opera.
After losing the gem of her life, she further came forward with the shocking bitter parts of her life which thundered the amass followers.
Bitter tales of Past Relationships; Found The Husband-Like Material?
The BBC soap opera Eastenders turns to be the turning point into Kierston's life. 
The 43-year-old actress portrayed the role of Max Branning's beloved wife, Kristy in the soap opera. Also, she shared a romantic screen with her on-screen husband, but she reluctantly left the show after she had to portray the role of fake pregnancy to keep her husband from leaving her.
Another Dating Life:- Theo Von Dating Status Amid Gay Rumors | Family Insight
While the storyline disgusted her, she faced the similar kind of bitter experience in her real life.
She disclosed the bitter part of her life with Dailymail in 2013 claiming she was beaten "to a pulp" by her two ex-boyfriends. When she was in her 14, her teenage boyfriend turned out to be the violent person and used to beat her until she became black and blue.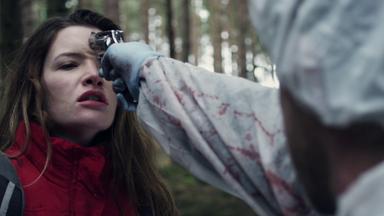 A scene from one of her movies shows a similar experience she would have felt with her boyfriends (Photo: Amozanaus.com)
Again during her 20's, she met another love of her life whom she thought was the perfect partner of her life. However, she shared that he used to beat her with plank every weekend brutally and once she even broke her teeth.
Recalling her horrible experience, she said,
'My whole eye was closed. I had great bumps like eggs on my head, bruises black and blue. You wouldn't have recognised me. He once tried to hit me with a crowbar but missed.'
However, Kierston had never thought that any individuals could be that worse. She said,
'He was the worst. He was very ¬charming and from a good background. I thought he was too good to be true – and he was,'
Kristen further revealed that she completely lost her confidence, turning into a nervous wreck during that time. She started to feel incapable and unworthy of anything. But the things became better after she relinquished the relation.
Pregnancy Ends On Miscarriage; Who Was The Baby Father?
Kierston, who shot to the fame after portraying the role of a single mother in Fish Tank, was about to cherish the motherhood until the misfortunate occurred.
While she was portraying the role of Kirsty Branning in the BBC soap opera Eastenders in 2012, she was conceiving the baby. Being the single mother, she feared to inform the show's director about her pregnancy as she was worried to lose her job.
Miscarriage Trauma:- Vienna Girardi Reveals Miscarriage of Twins With Husband-To-Be! Tragedy Fall at 18 Weeks
But when the crew gets to know about her pregnancy, they turned out to be very supportive, and the boss assured that she would be doing the six months on the soap.
Unfortunately, she lost her baby when she was four months pregnant on the set of BBC soap. 
In fact, she told in an interview with Hello magazine that EastEnders was very supportive. She said,
 'It's been hard, especially at four months when you've got the baby scan picture and everything's fine. EastEnders were very supportive during that time.
She was immensely tormented and despaired after the miscarriage occurred. Following the miscarriage, the actress remained mum about the father of her unborn child.
Well, after sour experience with a former abusive boyfriend, It's a Free World….actress is yet to announce about her current dating life.