Entertainment
Kimberly Gill Keeping To Wedding Vows; Love For Husband Grows With Age
A Television news professional, an anchor, photographer or an editor; Kimberly Gill is a lady who has seen it all before! 
Working for the KDKA-TV in Pittsburg as the news anchor and a host, she often gets dubbed as the finest women in the broadcast business. While her journalism chart is writing success all over, her dating life is shouting out "success" equally.
Finding her better half and embracing "the-Happily-Ever-After" journey, Kimberly found the person she loves. She then turned her dating into a beautiful wedding.
Revisiting Kimberly's Wedding To Husband; Anniversary Celebration
Kimberly, at age 42, is a total family oriented lady, who loves them unconditionally and chooses to share their pictures on social media. She has continuously been featuring her parents and siblings with a sweet note, where she does not miss to include her boyfriend-turned-husband, Jonathan Elliot.
It was about three years ago that she extended her list for the people she loves by getting engaged to Jonathan Elliot. It was the same year in June 2016 that the reporter along with Elliot welcomed their wedding bells and got married in Cabo San Lucas, Mexico.
Other Celeb Married In Mexico:- Jon Huertas Married In Mexico But Where Is He Now? Age, Children, More
The two threw their wedding ceremony at The Resort Of Pedegral, where Kimberly posted a black and white picture of herself, flaunting her sleek white dress along with a beautiful smile.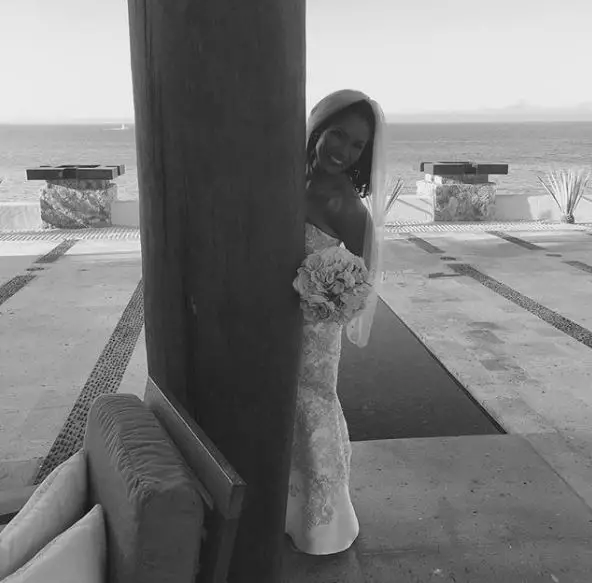 The stunning bride, Kimberly Gill posing with a smile circa 2016 (Photo: Kimberly Gill's Instagram)
She along with her beau Jonathan Elliot planned their honeymoon trip to Arch of Cabo San Lucas, Mexico which she posted it on Instagram on 21st of June 2016. Then newlyweds even got photographed boating in the cerulean sea along the sharp erected landscape.
Other TV Anchor In Our Vault:- QVC Shawn Killinger Husband, A Director Best With Baby & Children
It was for their anniversary that the pair went to the Netherlands and updated with another Instagram photo of them posing with a friendly smile in Amsterdam.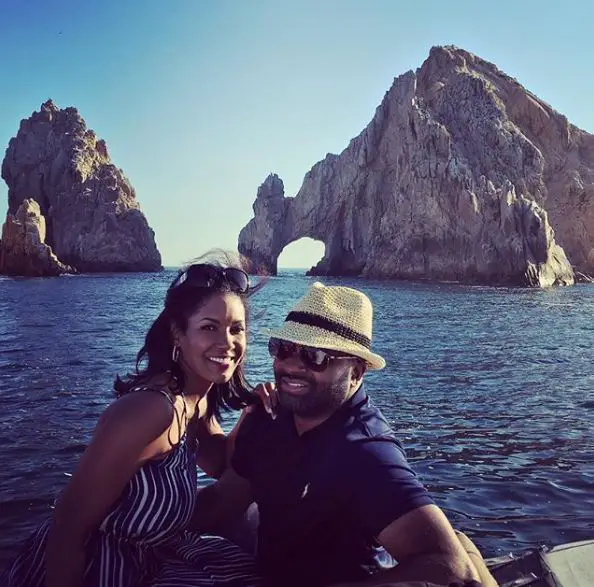 Newlyweds Kimberly Gill and Jonathan Elliot spending time together in Netherland in 2017 (Photo: Kimberly Gill's Instagram)
The talented anchor continues to post a lot of pictures with her husband that makes fans believe that she has been having a great time after her wedding.
With such an excellent connection between the two, the broadcast personality and her beau are still going strong on her wedding vows. Living together in their home in Detroit and sharing such a delightful togetherness, the couple has triumphed their marital bond.
Family Of Three: Welcomes Baby Boy
Kimberly and her husband's family became a family of three after the duo welcomed their first ever child - a baby boy named Basil.
Baby In 2019:- Amy Duggar Pregnant, Baby, Husband
Born on 28th of January 2019, baby Basil was 18 and 3/4 inches tall while weighing 6 pounds 11 inches at the time of the birth.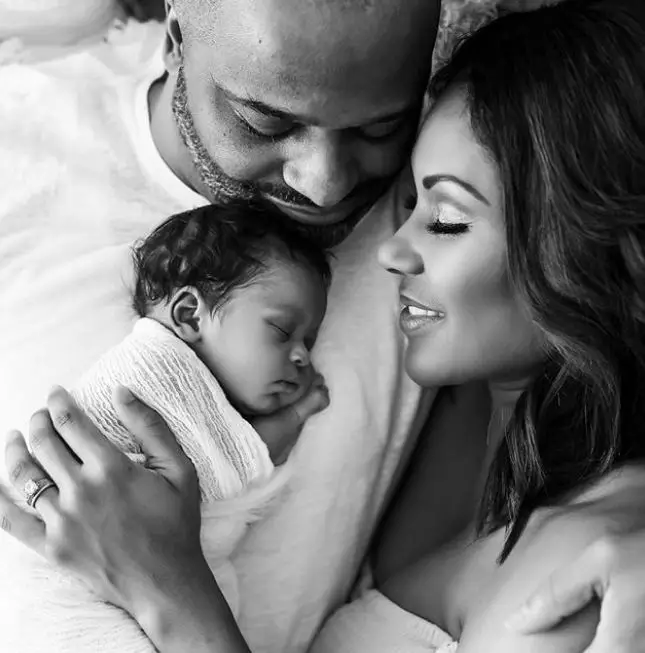 Kimberly Gill and her husband, Jonathan Elliot embracing their first child, Basil circa Feb 2019 (Photo: Kimberly Gill's Instagram)
As expected, after Basil's arrival, the revered news anchor flooded her Instagram feeds with cute images of the two. She even threw in her husband Jonathan in some of the photos for good measure.
Back in early January 2019, pregnant Kimberly professed excitement over the prospect of being a mom for the first time by sharing pictures of her cradling her baby bump.
Wiki Unfolds Age, Family, & Net Worth
Kimberly Gill is the TV news professional, who is currently working as a news anchor and a host for KDKA-TV. She has proclaimed her net worth through the same career by earning an average salary of $38,828.
You May Also Like:- Camille Grammer, David C. Meyer Are Married! Wedding Insight & Details
Apart from her broadcast career, she is a photographer, an editor and has done emcee in multiple programs. She has won the Emmy Award twice and has been declared as the "Personality of the year, 2009" for Ohio Broadcaster's Hall of Fame.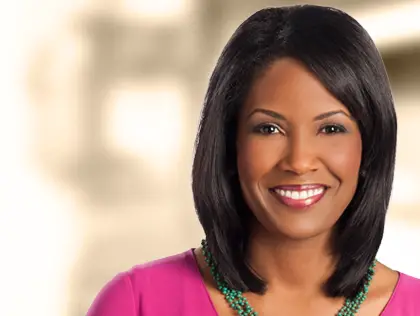 Beautiful Kimberly Is A Self-Made Lady At Her 40s (Photo" PBRTV.com)
The talented TV personality celebrates her birthday on the 28th of June and is currently 42 years old. She belongs to the American Nationality. As for her nearest family, she has a loving mother and an equally supportive sister.
Kimberly is also a great philanthropist and regularly engages in numerous volunteering and charitable work. One of the most popular involvement includes "Junio League of Cleveland and Pittsburg."