Entertainment
Who Is Kirby Jenner? Meet Kendall Jenner Twin Brother & Know Some Facts
Kirby Jenner is the man who identifies himself as the supermodel Kendall Jenner's 'secret twin.' Initially, he garnered quite an attention when he started posting pictures on his social media by expertly editing himself into Kendall's photos.
For a very long time, Kirby's actions went unnoticed by the supermodel. But things have changed most recently.
The professional photoshopper has received the attention that he deserves and landed his series- parody reality show, Kirby Jenner. The show is going to be produced by none other than Kendall herself and her mom/manager Kris Jenner.
Who Is Kirby Jenner? Short Wiki-Like Bio
Born in 1995, Kirby is of the same age as Kendall Jenner but celebrates his birthday a day later on 4th November.
Kirby has been parodying the Kardashian-Jenners since 2015. Further, he expertly photoshops himself into their images, especially Kendall's.
You May Like:- Taylor Williamson Net Worth, Wife, Tour
From such stints, as of now, he has successfully garnered a total of 1.2 million followers on his Instagram account and established himself as a social media sensation.
Meet Kendall Jenner Twin Brother Kirby
Well, Kirby and Kendall are not actually related, and they are definitely not twins. However, Kirby does bear a striking resemblance to the model. He used the likeness and a made-up back story and introduced himself to the world as the supermodels' twin.
Further, he used his special editing skills to photoshop himself into the photos of Kendall and her family members very neatly, which ended up being the internet's favorite thing.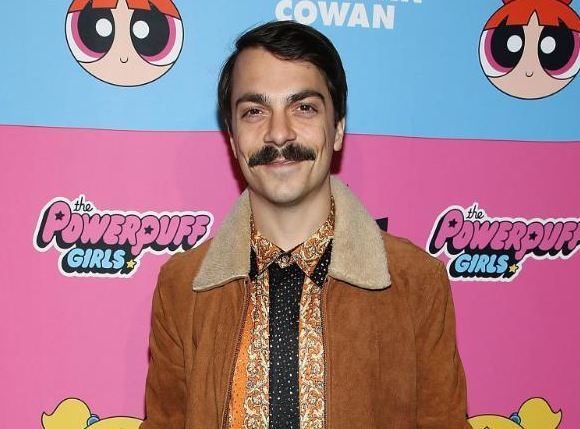 Kirby Jenner at City Market Social House on 8th March 2019 in Los Angeles, California (Photo: edition.cnn.com)
Lucky for him, Kendall and the entire Kardashian/ Jenner family took all his stints very lightly. Had there been any other person, he could be in some serious trouble. But instead, Kendall and her family gave him a platform to showcase his talents.
You May Be Interested:- Who Is Ben Simmons Dating After Split With Kendall Jenner?
Kendall Jenner took on the role of an executive producer for a new series that will showcase the life and times of Kirby Jenner. During the announcement of the show, Kendall jokingly said in a statement,
I'm thrilled that Quibi viewers will get an inside look at the life of my twin brother and he'll finally have the opportunity to shine in this series
The Kirby Jenner show, which will be one of the spin-offs of Keeping up with the Kardashians, will feature Kirby's interactions with Kim Kardashian, Khloe Kardashian, Kourtney Kardashian, and Kylie Jenner.
Some More Facts
Kirby's first post on Instagram was a side-by-side blend of his and Kendall's face that he posted on 24th July 2015.
Kirby has photoshopped himself not only into Kendall's picture but also into posts from other members of the Kardashian/Jenner family, including Kanye West.
Kirby's parody reality show will air on the mobile video platform Quibi in 2020.