Krista Allen is a veteran actress known for her work in iconic Baywatch and the hit soap opera...The veteran actress' personal life is filled with ups and downs.  She famously dated Oscar winner...The pair got married on 10 October 2010. However, the marriage...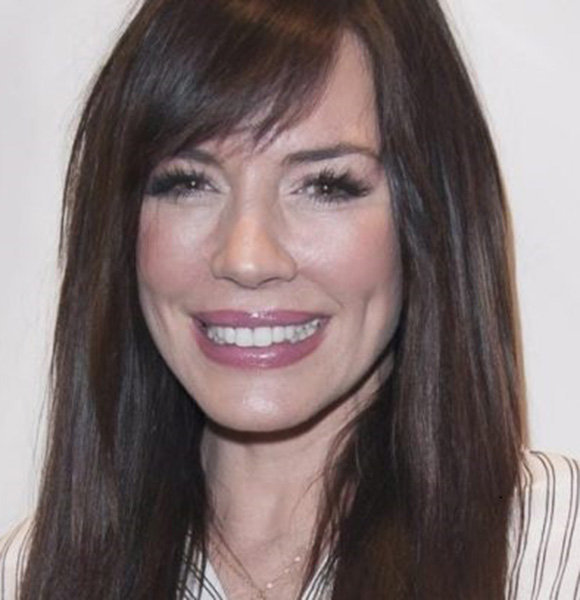 Veteran actress Krista Allen became an icon in Hollywood with her performances in Baywatch and the hit soap opera, Days of Our Lives. She portrayed the role of Jenna Avid in the former while essaying the part of Billie Reed in the latter. 
Besides the popular TV shows, the California native has also worked in movies namely The Final Destination, Liar Liar, and Anger Management. Other projects include Shadows, Case 347, and Misfits, which are all in post-production as of 2019. 
Married Status, Children
The veteran actress' love-life is filled with ups and downs. She famously dated Oscar-winner George Clooney on and off in 2002 and 2006. The romance sparked after the pair met on the sets of Confessions of a Dangerous Mind. However, the relationship couldn't last.
Post the failed romance, Krista moved on with production manager Justin Moritt. The pair's relationship took a serious turn when they decided to get married. The actress and her boyfriend tied the knot on 14 September 1996. Less than a year after the marriage, the couple welcomed son Jake Moritt on 12 July 1997.
Krista's Famous Ex-Boyfriend:- Parental Bliss! George Clooney Welcomes Twins With Wife Amal Clooney
However, even the arrival of the son couldn't save Krista's marriage. The actress and her husband got divorced in 1999. 
Despite the demise of her marriage, the Significant Mother actress didn't give up on love. She moved on with Iranian-English rapper Mams Taylor. The pair got married on 10 October 2010. Unfortunately, Krista failed at love once more as the estranged couple got divorced in 2012. 
While her dating life was in turmoil, Krista was there for her son Jake's upbringing.
Given her nurturing, the lad has grown into a responsible young man. Jake - who is also an actor - commenced his career with Unscripted. He followed it with the reality show, Growing Up Supermodel. 
Amidst her motherly duties and work commitments, Krista found love again in 2015. She began dating fellow Castle co-star Nathan Fillion. The pair were vocal about their relationship with regular posts on Instagram. However, the actor duo's romance fizzled out, and they parted ways. 
Lesbian Info 
Krista famously portrayed a lesbian role in the 2003 movie, Anger Management. Over a decade later, she talked at length about the issue with a lesbian guest at her podcast, I'm Fine, in 2018. Her guest Erin Van Vuren, spoke at length about her coming out story in the actress' podcast.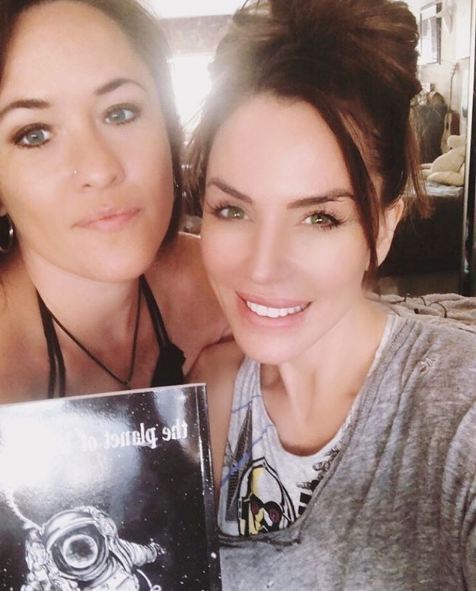 Krista Allen poses with friend Erin Van Vuren in August 2018 (Photo: Krista Allen's Instagram)
Krista of height 5 feet 7½ inches (1.71 m) even took to her Instagram to show solidarity to the gay and lesbian communities. She also promoted her guest's book, The Planet Of Letting Go, in 2018. 
Net Worth & Age
Krista has thrived for a long time in the capricious Hollywood industry and accumulated a hefty net worth of $4 million. 
Days Of Our Lives Actor:- Casey Deidrick Girlfriend, Gay, Family, Net Worth
Krista's income comes from her acting jobs spanning TV shows and movies. The 48-year-old's role in Emmanuel in Space is still considered an iconic part of the TV. Her notable work includes Hawaii Five-0, Party Mom, The Philanthropist, and Dirty Sexy Money.