After the divorce, Kristy and her brother...bullying of kids with gay...her brother at the young age of 6...appeared as a child actress in the hit ABC Series Family...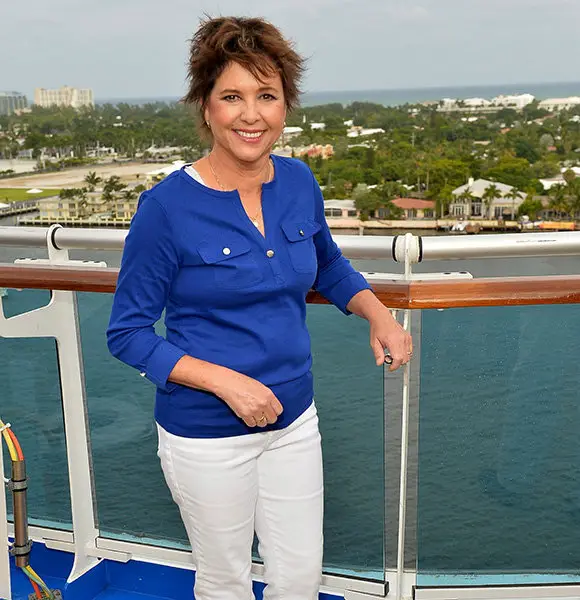 Kristy McNichol is an American actress, who famously appeared as a child actress in the hit ABC Series Family(1976). She is also the youngest actress till date to have won Emmy Awards in the category of Supporting Actress In A Series.
Beside marking her career in acting, the actress ventured into singing; she released her sister-brother duo album Kristy & Jimmy McNichol in 1978.
Kristy McNichol Bio, Family
Kristy, birth name Christina Ann McNichol, was born on 11th September 1962 in Los Angeles, California. Her father and mother Carollyne McNichol divorced while the actress was only three years old.
Another Emmy Award Winning Actress:- Maisie Williams Is Dating Her Boyfriend But Also Shares A Kiss With Co-Star!
After the divorce, Kristy and her brother Jimmy McNichol went on to grow up with their mother, who was also involved in acting. The siblings shared an adopted step-sister after their mother remarried while Kristy was 19 years of age.
Also, Kristy is an aunt to American rapper Kellee Maize, who - in 2010 - was revealed to be the biological daughter of her brother Jimmy.
Career
With her mother as her manager, Kristy began her acting career along with her brother at the young age of six.
She made her TV series debut after appearing in comedy series Love, American Style(1969) and soon started making an appearance as a child actor in hit shows like Starsky and Hutch(1975), and The Bionic Women(1976).
However, her breakthrough role was in the ABC drama show Family which led her to win two Emmy Awards in 1977 and 1979.
After gaining wide fame through the show, she was immediately offered roles by Academy Award-winning directors. Even Martin Scorsese offered her a character in the film Taxi Driver(1976). However, she turned down the part which was later played by Jodie Foster.
Bipolar Disorder, Retirement from Acting
Like many child actors in Hollywood, Kristy also couldn't handle the stress of fame and constant public exposure in her adolescent years. Her struggle with breakdowns and depression started showing up during the filming of her movie Just The Way You Are(1984).
Furthermore, she was on the verge of quitting the movie halfway as her mental health was taking a heavy toll on her. However, after being diagnosed with Bipolar Disorder and getting treatment through psychotherapy, she was able to resume the shooting of the movie.
Struggle With Depression:- Actress Joanna Going, Who Got a Divorce From Her Husband in 2012, Revealed How She Struggled With Depression, Bulimia
But, Kristy was done with acting by then. She only wanted to explore life outside the realm of Hollywood and public exposure. So, in 2001, she officially retired from acting.
Her Married Life Today
As of now, the former actress, who still has a net worth of $7 million is a happily married lesbian to her partner, Martie Allen.
Although they started dating since 1991, Kristy opened up about her sexuality only after a decade in 2012. She has been very mum about her personal life.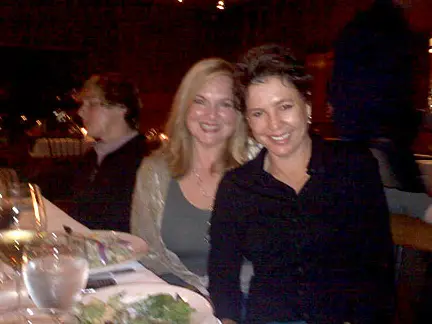 Kristy McNichol dinners alongside her partner Martie Allen in 2012 (Photo: people.com)
According to her, she came out as a lesbian in public to take a small step in discouraging the bullying of kids with gay and lesbian sexual orientation.
Apart from being an activist, Kristy is involved in spiritual activities like yoga. She boasts an impressive height of 5 feet and 4 inches (1.63 m).