Krondon is in a relationship with his new lover and rumored wife named...has never confirmed that he married officially...exact year when they both first started dating...confusion on his ethnicity rises from his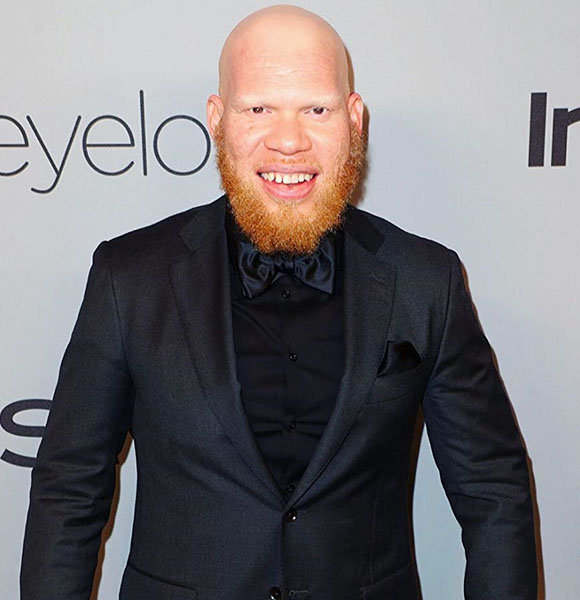 American rapper Krondon(real name Marvin Jones III) is a well-known figure in the underground hip-hop arena. While he remains an established artist in his field, he maintains a very healthy personal life as well.
There has always been curiosity among his viewers about the personal aspect of his life. But, the smallest details were available in the realm of the internet. However, it turns out that the rapper's family life details are transparent than ever.
Married To Wife?
Usually, when big names in showbiz are involved in more than one relationships, the outcomes are pretty nasty one involving legal affair and secrecy.
But, the rapper has managed to stray himself from all these despite being in a committed relationship twice. Due to the singer's transparency about his family life, he has proved that he has nothing to hide.
Krondon's first known relationship was with American writer and director Yessica G- who has worked for major networks such as MTV and VH1.
2019 MTV Video Music Awards :- Complete List Of Winners With Details
Even though the exact year of their dating relationship remains a mystery, many have speculated that it was around 90s; as their daughter, Heaven Jones was born in 1993.
Talking about his 26-year-old daughter Heaven, she is already an emerging entrepreneur with her one company titled The Healthy Curl. And, the songwriter has been very supportive of his daughter's business ventures. Also, the two are still in good terms, despite his new family.
As of today, he is in a relationship with his new lover and rumoured wife named Angel, who runs a cake and sweets business. Together, they share an adorable seven-year-old daughter named Ella Jones (born on 2012).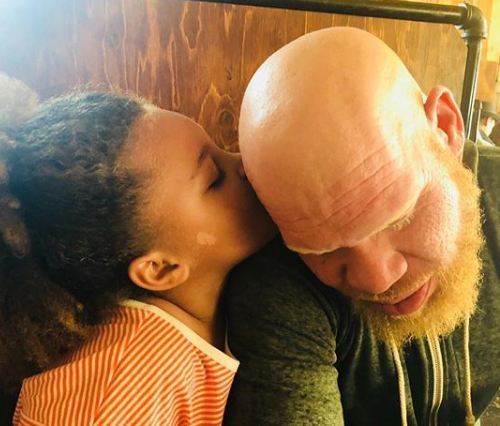 Krondon receives a kiss from his daughter Ella Jones on June 2019 (Photo: Angel's Instagram)
His daughter aspires to become a ballet dancer, and by the look of it, the rapper remains supportive and full of love for his budding daughter.
Age, Nationality & Ethnicity
The 41-year-old American rapper grew up in ghettos of South City Los Angeles, California.
Interestingly, at first glance, many might assume he is a white rapper, but he possesses African-American ethnicity. All of his parents, including father, mother, and grandmother, are in fact from the African-American community.
The confusion on his ethnicity rises from his white countenance, which is the result of the condition he carries since childhood called Albinism. Since this skin condition results in the lack of pigment in the skin and eyes, his white skin is very apparent.
Krondon's Net Worth
Krondon's finance has put on a considerable weight ever since he dived into the entertainment industry. He relishes a net worth of $4 million today. Along with a sucessful music career, his work as an actor also adds to his net worth.
He plays a recurring role in CW's TV Series Black Lightning in 2019 through which he garners impressive paycheck. On top of that, he voiced the character of Tombstone in the hit movie Spider-Man: Into the Spider-Verse.
Best Movies On Netflix 2019:- Spider-Man Into The Spider-Verse Makes It To The Monthly List
So, with prominent projects on his contract, the rapper seems to be doing well on the economic side too.