Entertainment
Who Is Kumail Nanjiani Wife & How Much Is The Eternas' Actor Net Worth?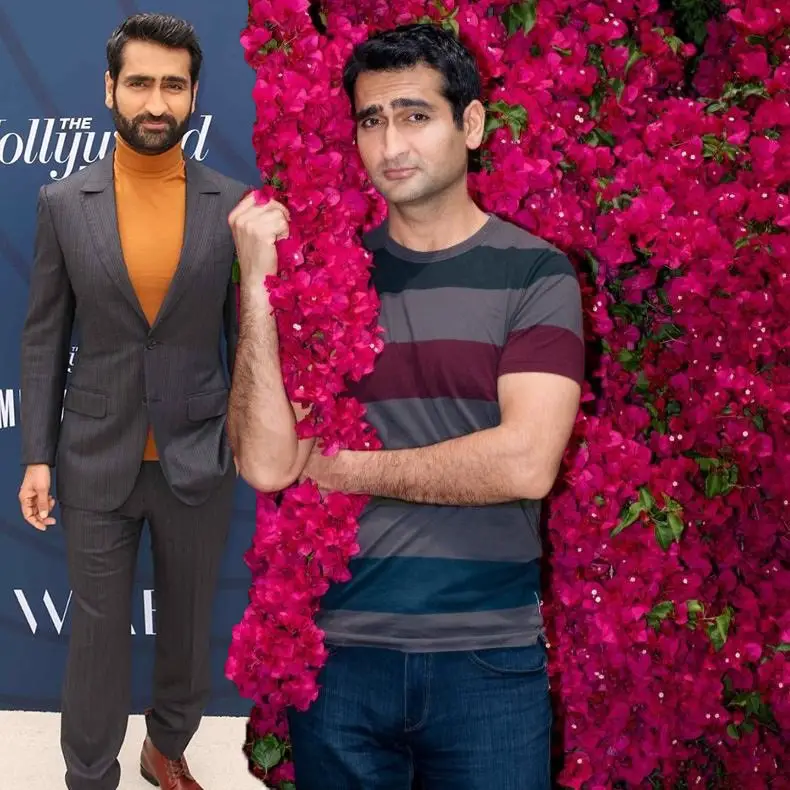 Who Is Kumail Nanjiani Wife & How Much Is The Eternas' Actor Net Worth?
Entertainment
One of the main cast members of the 2014 hit comedy series Silicon Valley, Kumail Nanjiani, is one of the most brilliant and entertaining comedic actors in the industry.
Initially, Kumail did stand up performance in Chicago. Slowly taking his jocular performance to a greater stage, the comedian turned actor began starring in TV series and movies alike. He has made his appearance on multiple projects, including Central Intelligence (2016), The Big Sick (2017), Life as We Know It (2010), and Men In Black International (2019). 
Upcoming Movies In 2020 And Net Worth
After working in a number of movies and TV shows in the last decade, the comedic actor has taken his skills to movies, namely Dolittle, The Lovebirds, and Eternals-expected to be box office hits in the year 2020.
Another Personality :- Lachlan Watson Dating, Gender, Parents
Showcasing his skill as a multitalented actor, in the Marvel's Eternals, Kumail is supposedly playing the role of the most skilled swordman on Earth Kingo.
Further, in the Robert Downing JR movie Dolittle, Kumail has lent his voice to the cynical ostrich, Plimpton. As for his role in the romantic comedy movie The Lovebirds, he and his co-star Issa Rae portray the roles of a couple on the brink of breaking up.
With such great movies in line, Kumail has undoubtedly made it big in the Hollywood industry; he reportedly boasts a fortune worth $8 million in number.
About Kumail's Wife & Married Life
For over a decade now, Kumail has been married to Emily Vance Gordon-writer and producer. The two got married on 14 July 2007 at City Hall, Chicago, in the presence of six friends as witnesses.
Married Details :- Alexa Bliss Married, Dating, Parents, Net Worth
However, this was not the only time they got married. The pair's second wedding was held just two weeks later after their first City hall wedding; they tied the knot in a three day Muslim Pakistani wedding.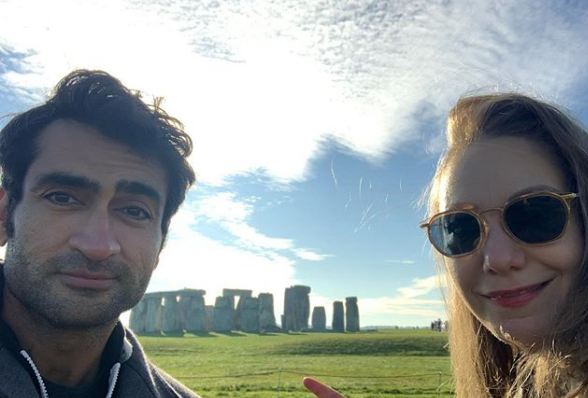 Kumail Nanjiani with wife Emily Vance Gordon in December 2019 (Photo: Kumail Nanjiani's Instagram)
Interestingly, the pair kept their first two weddings a secret. They revealed the secret, after moving to New York, during their third wedding ceremony.
As of 2019, the pair are enjoying a wonderful time together at their house in Los Angeles with their cat Bagel.
Interesting Facts on Kumail
Kumail, who has a height of 5 feet 8 and a half inches (1.73 m), was born on 21 February 1978 in Karachi, Pakistan.
He and his wife's real-life story became a semi-autobiographical comedy The Big Sick.
His movie The Big Sick was bought by Amazon for $12 million.
Kumail's parents are (father) Aijaz Nanjiani and (mother) Shabana Nanjiani.