Kurt Russell has been in the industry for almost...he was born into a family of...only son of...has his star on the Hollywood Walk of Fame...his wife is also an...children are also involved in the showbiz...second marriage, just like his ...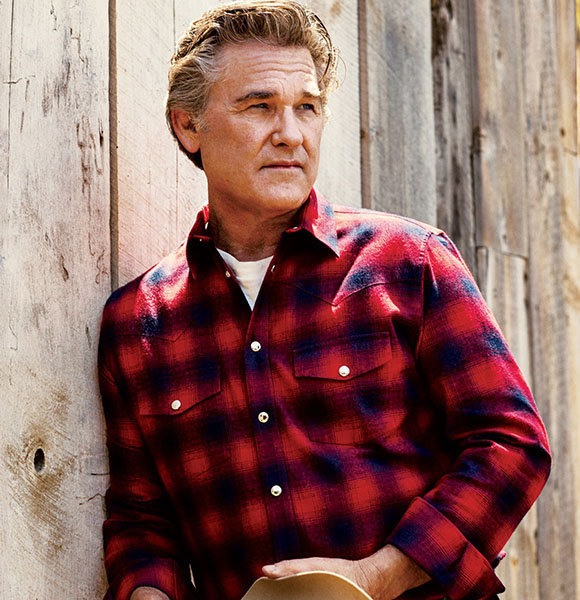 While most youngsters recognize him as Ego from Guardians of the Galaxy Vol. 2 (2017), the older generation knows him as Elvis Presley in the 1979 TV movie, Elvis. He is none other than the talented actor, Kurt Russell. 
Undoubtedly a Hollywood icon, the actor has been in the entertainment industry for decades now. He recieved his first Golden Globe nomination in 1983 and won a Blockbuster Entertainment Award in 1997.
Kurt Russell's Bio 
Born on the 17th of March 1951, Kurt Russell comes from a family of entertainers. His father, Bing Russell, was also an actor while his mother, Louise Julia, was a professional dancer. Because of his fathers' profession, Kurt was exposed to the acting industry from a young age. He first appeared as a kid actor in the ABC television series, Sugarfoot.
Kurt's Son Getting Married:- Meredith Hagner And Her Dating Affair With Actor Boyfriend; Ready To Get Married With Parent's Blessing Or Not
The actor grew up in Springfield, Massachusetts with three sisters, namely Jill, Jamie, and Jody. He attended the Thousand Oaks High School along with his siblings.
Relationship Of Decades, Married Life
Kurt Russell is in a relationship of almost four decades with fellow Hollywood A-lister, Goldie Hawn. The duo first met in 1966 as co-stars in The One and Only, Genuine, Original Family Band. They finally reunited in 1983 for the movie Swing Shift after their screen romance turned into a lasting and lasting relationship.
Kurt relationship with his old partner Goldie Hawn has also had a fair challenge for years. They were disturbed by various split rumors in the early 2000s. However, they have remained steadfast for more than three decades and are growing.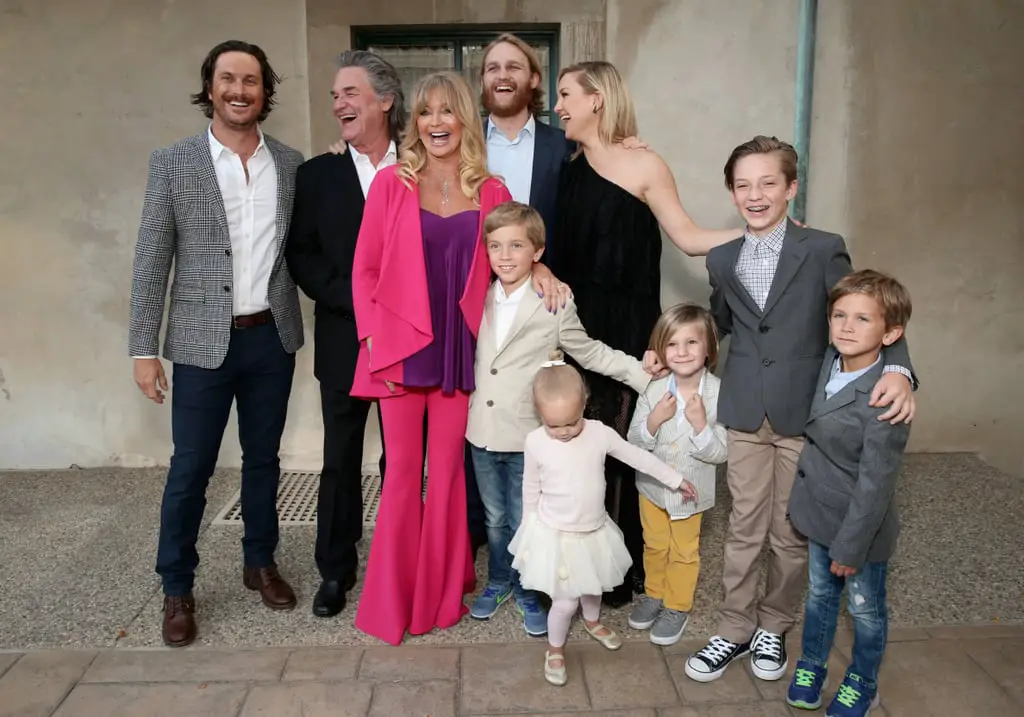 Kurt Russell with partner Goldie Hawn and children (Photo: popsugar.com)
Before his relationship with Goldie, Kurt was in a four years long marriage with actress-singer, Season Hubley. They got married in March 1979 but ended the partnership in May 1983.
Kurt has four adult children, most of whom are as famous as him. On 16 February 1980, he had welcomed a son named Boston Oliver Grant Russell with Season Hubley.
He later became a father to a second son Wyatt Hawn Russell with Goldie Hawn on 10 July 1986. Wyatt is also an actor like his famous father. In addition to his biological children, Kurt is also a fatherly figure to his partner's children. Goldie had two kids from her previous union: Oliver Hudson and daughter Kate Hudson.
Long-Running Career
Started as a child actor with Dennis the Menace in 1961, Kurt has come a long way. Thanks to his family background, the actor started his career in the showbiz early on in life.
Kurt has been in Hollywood for more than five decades now. Out of the numerous movies and TV shows he has done, some of his most notable work includes Executive Decision, Poseidon, Touchback, and many more.
His Daughter's Husband :- Danny Fujikawa Wiki: Bio Of The Man Whose Famous Girlfriend Kate Hudson is Hinting Engagement
The actor cemented his A-list status on the 4th of May 2017 with his star on the Hollywood Walk of Fame. His wife-like-partner, Goldie, received her star on the same day.
In addition to the height he has reached in Hollywood, Kurt Russell is also a successful entrepreneur having launched his label of wines 'Gogi wines' in 2008 in collaboration with Ampelos Cellars. These and several other bankable ventures bring the Hollywood star's considerable finances.
His net worth alone amounts to $70 million while the combined assets between Kurt and Goldie is $130 million.