Entertainment
Golden State Warriors' Ky Bowman Stats, College, Height & Bio
Ky Bowman is one of the best young players in the Golden State Warriors team...was signed on a two-way contract by the GSW in 2019...was initially meant to play for the GSW's G-League team...however, a string of injuries gave him the chance to play for the first team...made his NBA debut on...went to Boston College, and attended Havelock High School before that...his bio, including his age, height, and salary are...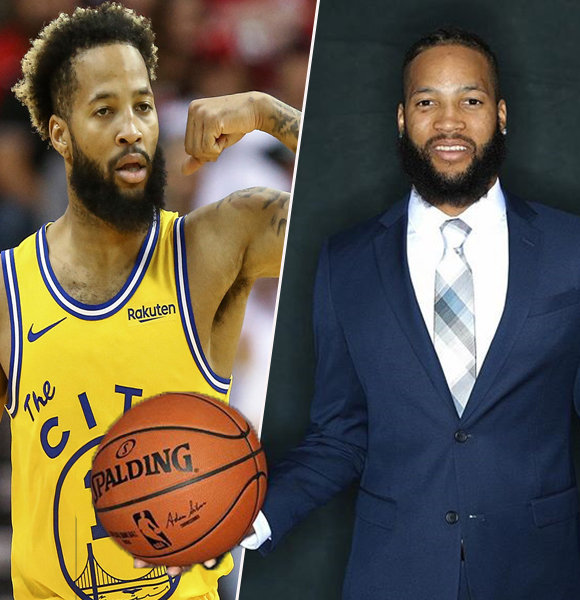 Ky Bowman is one of the hottest prospects inside the Golden State Warriors' roster. He has been showcasing his talent in the team after signing a two-way contract with the Warriors.
Ky went undrafted in the 2019 NBA Draft, but the GSW signed him on a two-way contract after not getting a full contract in the draft. And, his decision to go pro by forgoing his senior year at the Boston College seemed like a wrong move. Ky was initially supposed to be going back and forth between the GSW and their G-League team, Santa Cruz Warriors.
However, an unfortunate injury to Steph Curry around November 2019 gave him chances to play for the GSW main team, and he made the most out of his opportunities, playing consistently well.
Ky Bowman's Basketball Journey: College And Pro Stats
Like most NBA players and athletes in general, Ky began playing the game from an early age. He started playing basketball passionately in high school and was an elite rebounder even when playing for the Havelock High School team.
After high school graduation, Ky got a lot of scholarship offers from various colleges to join their basketball team, including one from The California Golden Bears and Boston College. Considering all the offers, Ky decided to commit to the Boston College and play for the Boston College Eagles.
Ky stayed at Boston College for three seasons, playing 98 games in total, among which he started 94.

Ky Bowman's college stats (Photo: Sports Reference)
Then, as mentioned above, at the end of the 2018-19 season, Ky decided to skip his senior year at college and declare for the 2019 NBA Draft. The draft was a rollercoaster ride for him, as things took an unexpected turn on the draft night.
Another NBA Player:- Who Is NBA Reggie Miller's Wife? His Relationship Status, Kids & Net Worth
Ky went in with a lot of hope of being picked in the first round. However, that did not happen, and Ky felt defeated. He went undrafted in the first round, but the Golden State Warriors were constantly in contact with him and his representatives.
So, despite not being picked as a first-round pick, he decided to trust the GSW and signed a one-year contract with them on 21st June 2019. GSW sent him to their G-League team, where Ky performed well, averaging 3.3 points, 1.9 assists, and 1.7 rebounds in seven Summer League games.
Then, finally came the two-way contract with GSW, which he signed on 31st July 2019. After achieving impressive stats, and due to injury problems in the first team, Ky was called back to play for the first team. He made his NBA debut on 24th October 2019 against the Los Angeles Clippers.
After his debut, he has got relatively regular playing time with the GSW. And he completed his 45-day limit with the GSW before making his debut for the G-League side on 14th December 2019, playing against Agua Caliente Clippers. He got 27 points, ten assists, and eight rebounds on his G-League debut.
Read More:- Troy Brown Married Status, Everything About Dating & Family
As of now, he is with the Santa Cruz Warriors, and putting up excellent performances in the hope that he will be kept in the first team from the next season.
Bio And Facts: Age, Height, Salary
Ky Bowman was born on 6th June 1997 in Havelock, North Carolina.
His full name is Kyran Bowman.
The point guard's height stretches 6 feet 1 inch (1.85 meters) and weighs around 187 lbs.
In his first year in the NBA, Ky has a salary of $79,568 per year. However, this salary is expected to increase substantially if and when the GSW decides to offer him a full one-way contract.