Entertainment
Troy Brown Married Status, Everything About Dating & Family
Troy Brown desires to start a family in the future with his wife...as of now, let alone being married...probability remains that he isn't dating anyone...Talking about his college, he graduated from the University Of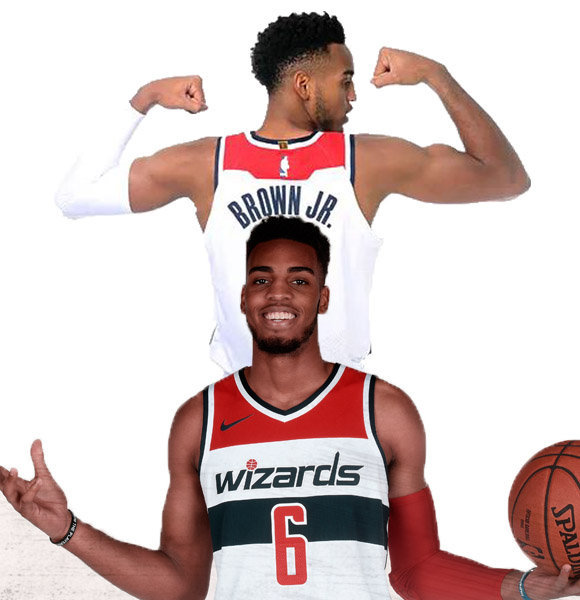 Troy Brown remains the prized possession of Washington Wizards since he was drafted in 2018. But, his bright career was evident since his college years as he took home the gold medal at the 2016 FIBA Under-17 World Championship.
Today, just in two years, he is doing very well financially as he cashes in $2,749,080 per year. As per the contract till 2023, he is well secured financially with the Wizards.
Married Status
Sometimes, there are instances when fans are aware of the details of a sports icon's personal life. In the age of the internet, high-profile celebs keep their fans up to date on the info regarding details of their love life.
Prolific Sports Icon :- Jadon Sancho Contract, Salary, Transfer, FIFA 19 Stats
Unfortunately, Troy Brown doesn't fall under the radar as he keeps a shallow profile on his personal life.
When viewers go through his social media profile, his fans won't find even a little clue towards a wife or a girlfriend. So, the probability remains that he isn't dating anyone as of now, let alone being married.
Family Background: Parents, Siblings
Troy was raised in a very well respected family from the community of Las Vegas. His father, Troy Brown Sr. worked as a juvenile probation officer, and mother Lynn Brown did community service as a Department of Family Services.
Faced Probation :- Kali Uchis Boyfriend, Real Name, Net Worth
Interestingly, most of his family members are affiliated with the basketball sport professionally. His dad played during his college years at Texas A&M University-Kingsville. Also, his sister Jade Brown plays in the basketball team at the University of Kansas.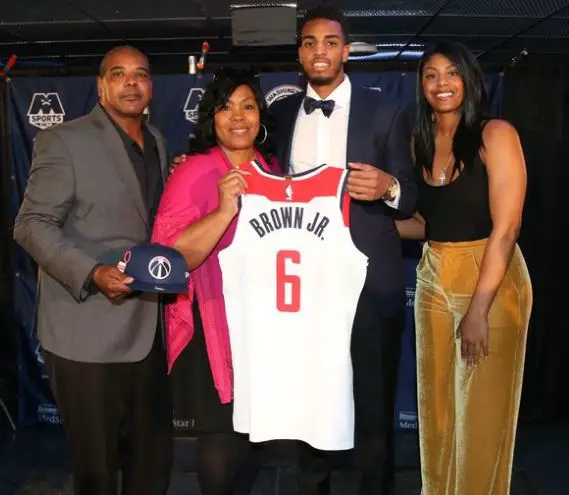 Troy Brown alongside his father Troy Brown Sr., mother Lynn Brown, with sister Jade Brown as seen in 2018 at Capital One Arena in Washington (Photo: washingtontimes.com)
He also has another sister named Jenae Brown Coleman, who lives a married life since 2016.
Facts About Troy Brown Including Age
Troy's date of birth as per official records is 28th July 1999; whereas, his birthplace is Las Vegas, Nevada.
In terms of physcial attributes, his height is 6 feet & 6 inches (1.9 meters). Likewise, his weight is 97 kgs (213 lbs).
Talking about his college, he graduated from the University Of Oregon.
In 2019 -20 season, he accumulated an impressive salary of $3,219,480 as per his contract with Washington Wizards.